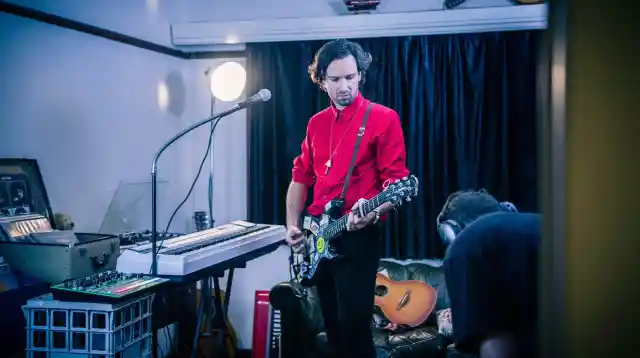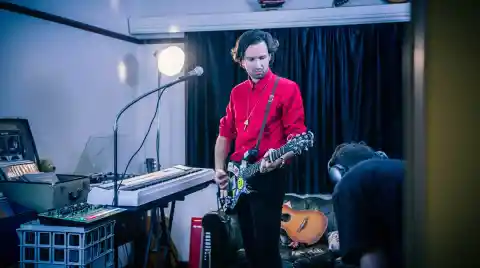 Downtown Tracks
PPcorn is excited to bring you the new video from Peter Rabbit Music, "Looking For Love." The new solo project from Melbourne musician Peter Hume, it was the first song penned for the project one and a half years ago.
"It's sort of where it all came out of. I started singing a lot lower," shares Hume with PPcorn. "I've always sung higher and really getting into more this deep resonate sound. It's sort of a song that could be a dance song, it could be a folk song, it could be a blues song. That's the whole feel of where it all went from."
Recorded live by Downtown Tracks' Josh Harper in an intimate gathering with family and friends inside Hume's house, "Looking For Love" is a documentary-style project that invites you into the world of Peter Hume. Better known as a member of platinum-selling band Evermore, Hume uses his skills as a vocalist, and also uses production techniques and plays guitar and keyboard to cultivate a refreshing new sound with Peter Rabbit Music.
Following on from his preview "You're Welcome Any Time At All," Hume uses the live performance of the track to give it a richer meaning. "A recording's such a sterile, pure, simplified thing. Then, a live performance, you want to be effective. You want it to be loose," he shares.
"A record's like a one on one conversation. Then, a live show is like a huge room and a big table and everybody's shouting at each other, like a party…I don't know where that's going to move. I've been self-producing stuff. I didn't intend to. I've got quite a good studio, all the gear, and all the bits involved. I didn't really want to do it. I've just ended up doing it. It's getting there. They're getting there everyday."
Watch the Premiere of Peter Rabbit's "Looking For Love" now and tell us what you think of Peter Hume's new sound.
Read Part 1 and Part 2 of our interview with Peter Hume here and here, respectively.
Want more Peter Rabbit? Connect on Facebook and Instagram.
See Peter Rabbit perform at the Oz OXJAM Festival on August 16 at the Reverence Hotel.