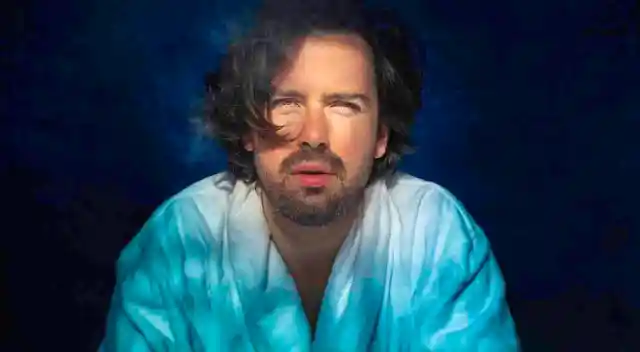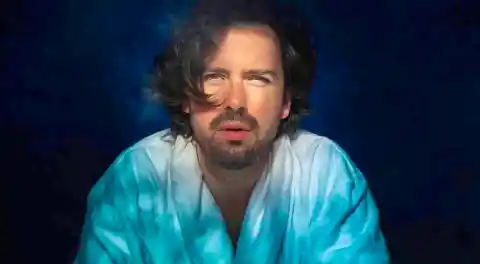 facebook.com/peterrabbitmusic
The first time I met Peter Hume, he was clad in a leather jacket, tuning his guitar in the corner of a beer garden. He had invited me to see him perform as Peter Rabbit Music, and after greeting me like an old friend and giving me a hug, he and his girlfriend asked me to sit around the table with them.
It struck me how very normal the atmosphere was. Anyone walking by would have missed the fact that the longhaired muso was in fact a member of the well-known Australian band Evermore, three brothers who have collaborated for over a decade. Together they have ridden the success of a 15-year long career, spanning five albums and seven ARIA nominations. "It's been lots of fun with Evermore." Hume shares with PPcorn. "I've been able to travel, see the world. It's also leading me to working on design and video projects. I learned those skills on the job."
That night at The Worker's Club in Brunswick, it was clear that the journey Hume has been on had led him to a place of vulnerability and simplicity. On the stage were a man and his guitar, and it was clear that he was in love with every second of it.
A few days later I caught up with him at one of his favorite local cafés, and I asked him about his venture into solo work. "PRM just came out of being able to not take music seriously… and just have fun. I'm not the main songwriter for Evermore, so it's great to have something where I get to explore writing further."
Following the release of the album Follow the Sun in 2012, Hume has used the time in between to reanalyse his lifestyle as a musician, stepping out into other creative realms. This has led him back to his first love of music. "When you stop doing something that you love…You end up getting hungry for it again, and really start falling in love again with song writing. It's just one of those things where you let it go and it comes back."
Forming when he was a teenager, the 29 year old has never known any other musical projects outside of Evermore until now, and he is experimenting with his own solo work. "It can be hard to start anything, when you've started something before. I've been doing music professionally for 15 years and that's amazing. Although, It's like renovating a house, when you know how hard it can be to renovate a house, it's easier to watch Grand Designs instead. It can actually be more daunting. " He says.
"It's like this momentum that you have to, when you're starting, you're pushing the ball up the hill. Then, once things start going, you're running after that ball. The momentum drives itself."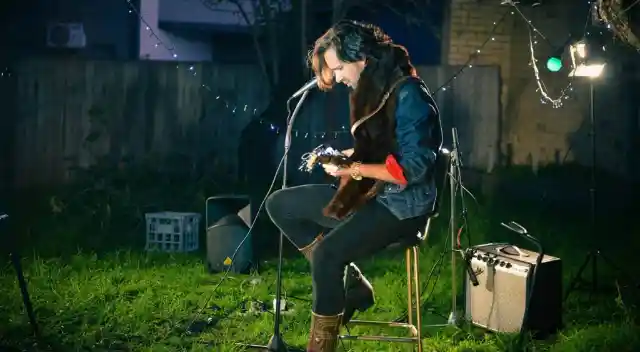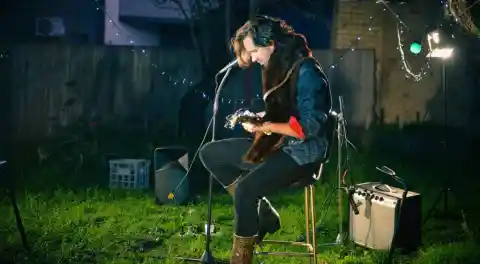 Sitting in the winter sun with his pastel striped shirt and western themed bolo tie, he talked about his experience growing up in the music industry. "As a kid, you're so adaptive. I was like 14, 15 when we started touring…It was the most exciting thing ever." Says Hume. "Not having money was fine. It's easy when you're 15 because all your friends don't have any money either. It just consumed all your time…. You're just doing it for the love, the possibilities."
A couple of years ago, Hume came to a point where he thought about what else he might want to do with his life and how music would be involved. "I didn't know if I wanted to do that. I do filmmaking as well. I don't know. Should I be a teacher or should I do life beyond music? It was really interesting." Today when I ask him about the future of Evermore, Hume says, "You'll just have to keep watching, but for now you can listen to PRM and let me know what you think in the meantime."
Moving to the outer suburbs of Melbourne and building his own studio, he is now in the epic center of culture…and is working as a barista. "What has been quite interesting is that people often treat you better as a barista than a rock star…I think it's a very Melbourne thing. I like that people aren't afraid to joke around; you can be playful. You don't have to be sensitive about what you say or keep up an image. No one cares because they need coffee," he explains.
"People can be quite weird to you when you're in a band. They, automatically, from the start think that you're going to be a bit up yourself or they're kind of standoffish. You actually have to win people over, as a musician. You're not an asshole. Every one of your girlfriends' friends is thinking, "Oh, my God, she's dating a musician.""
Breaking the preconceived ideas that come with being a musician, the experience gave him what he calls, "a little insight into humanity." "I found it really fun. At first, it felt like a real sort of holiday. In the other side to that is that people put you in a box… These people come in and they just think you're just this. I found that was really interesting."
As I talked with Hume, it was clear that there is an ocean of creativity just below the surface. If it didn't come out in his bizarre coffee order (it must be a Melbourne trait) or his continual recommendation of local bands, it was emphasized in his passion for Peter Rabbit Music.
"I know what my voice is. I know the kind of things I want to write. It's just been a process of figuring out how that's presented" he shares. "It's scary and exciting, sort of like going on a first date or something like that."
Peter meet the world, and world, meet Peter Rabbit. You'll soon get past the awkward first date tendencies, and become riveted in the deep tones of his voice and commitment to storytelling.
Keep your eyes out for Part 2 of our interview with Peter Hume as we talk about his new solo work as Peter Rabbit coming tomorrow to PPcorn.
Want more Peter Rabbit? Connect on Facebook and Instagram.
See Peter Rabbit perform at the Oz OXJAM Festival on August 16 at the Reverence Hotel.