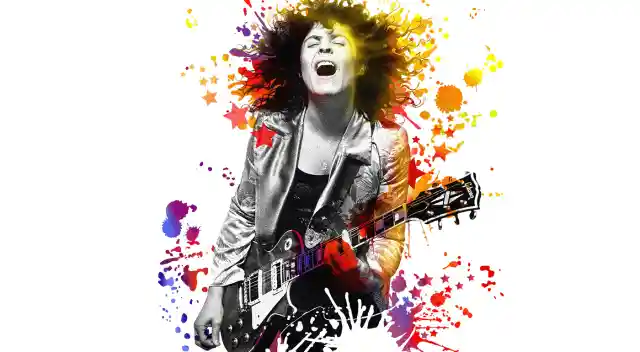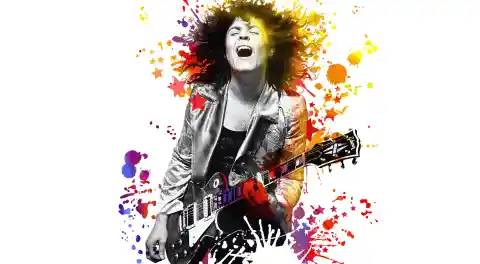 I have recently written about the most overrated bands, which you can check out here. Now, I'll give you a positive penning with the top ten most underrated bands of all time.
Number Ten: Gin Blossoms. I always adored the Gin Blossoms as they cleverly mixed rock and country, but didn't sound like .38 Special or the Outlaws. Led by the breathy vocals of Robin Wilson, the band constructed three-minute pop tunes with an edge. Songs such as "Hey Jealousy" and "Found Out About You" propelled the band to super stardom in the early 1990s.
The band's debut, Dusted, went unnoticed, but their next disc, New Miserable Experience, went double platinum. Their follow-up, Congratulations I'm Sorry, would achieve platinum status on the strength of singles like "Follow You Down" and "Highwire," and then they were gone. While the band would reform ten years later, it was a little too late to try and relive their glory days.
Number Nine: Happy Mondays. The Happy Mondays were a part of the Manchester scene in the early 1980s. But unlike the Smiths or New Order, they never really made it in the States. The band's first record, Squirrel and G-Man Twenty Four Hour Party People Plastic Face Carnt Smile (White Out), was produced by Jon Cale, but it failed to find an audience. The band's follow-up, Bummed, did fairly better, but with the release of Pills 'n' Thrills and Bellyaches put them on the map in the UK with songs as "Kinky Afro" and "Step On" spearheading the way.
With a mix of house music, funk and soul, Happy Mondays created a new genre that we haven't heard since the band split in '94. However, the band would go on to influence later Manchester bands such as Stone Roses and Charlatans.
Number Eight: The Wallflowers. Maybe it was because Jakob Dylan was the son of a legend that the Wallflowers only had one recognizable record. The band has gone through multiple lineup changes with only guitar player Tobi Miller sticking it out with Dylan. The band cracked the genie with their second release, Bringing Down the Horse, taking home a couple of Grammys.
Maybe they waited too long in between albums, but their third release (Breach) didn't get the kid gloves that their previous album did, despite housing some incredible tracks. I mean the track "Hand Me Down" had hit single written all over it. But commercial radio refused to play it. Instead, they kept playing "One Headlight" from the previous disc. If you ask me, this band got robbed, and I'm not the only one who thinks that. So turn off your radio and put in Red Letter Days or The Wallflowers if you're looking for something "new" to listen to.
Number Seven: Pixies. Okay, hardcore Pixies fans will probably be upset that the band aren't in the top three, but this is an opinion-based article. The Pixies are not underrated by the press or critics, but they have gone relatively unnoticed by the mainstream. However, something tells me that Black Francis and company enjoy their cult status. Probably best known for their song "Blister in the Sun," the band has influenced countless bands as Nirvana, Weezer, and the Strokes have all sighted the Pixies as one of their favorites.
Combining elements of noise pop, surf rock, and psychedelic rock, they have enjoyed mainstream success in Europe. We hadn't heard anything new from the band since '91 until the release of Indie Candy in 2014. While the disc got mediocre reviews, long time fans were delighted to get a new collection of songs.
Number Six: Candlebox. One of my favorite bands to emerge out of the grunge scene in Seattle, Candlebox is still recording great music without sounding like a novelty act. On the strength of singles such as "Cover Me," "Change," and "Far Behind," their debut shot to the top of the Billboard charts in 1991, peaking at number 7. However, the band found their popularity sinking with the release of Lucy, and by the time they got to the 1998 release of Happy Pills, the band were considered washed-up and obsolete.
The band went through members like a revolving door, and in the end, Kevin Martin was the only remaining original member. Nearly ten years after their final record, Candlebox released Into the Sun, which housed the track, "Stand," which peaked at number 15. Elated by the success of the album, they gave us another barn burner with Love Stories & Other Musings. The disc features new material but ends with rerecorded versions of songs off the band's first two discs.
Number Five: Cowboy Junkies. Margo Timmins has fronted the Cowboy Junkies for three decades, and only has one hit to her name, and it's not even an original. Since the band's inception in 1985, they have given us a bevy of albums, including their swan record, The Trinity Sessions. The moody record featured the Lou Reed song, "Sweet Jane," which has been used in such films as Natural Born Killers and The Good Girl. The track is the only single you will hear on mainstream radio, and it was recorded in 1988.
It's maddening that this band isn't a huge success as they continually give us great music. The band has served as an influence to such bands as Mazzy Star and The Sundays, as well as roots rockers Ryan Adams and Neko Case. I had the honor of interviewing both Michael and Margo Timmins back in 2004, and neither felt animosity for lack of commercial success. From 2010 to 2012, the Cowboy Junkies offered up a series of albums called Nomad Series, which again brought the band no love on mainstream radio.
Number Four: Mazzy Star. Best known for their song, "Fade Into You," Mazzy Star are considered one-hit wonders, but if you dig a bit deeper, you'll find that's just scratching the surface. Led by the heroin chic vocals of Hope Sandoval, the group took on a cerebral tone, which was perfect for chilling out on a rainy day. Originally fronted by bass player, Kendra Smith, the band may not have had a hit if she didn't leave during a tour with The Jesus & Mary Chain as it was Sandoval who gave the band their sound.
The band only put out three discs before disbanding. Each one was layered with melodic soundscapes. The first, She Hangs Brightly, was met with positive reviews, but lacked a single that would connect with a top 40 audience. It wasn't until So Tonight That I Might See that the dream pop unit saw a hit. "Fade Into You" has been featured in many films and TV shows since its release and has been covered by countless artists. But if the truth be told, it wasn't the strongest track on the album.
The band's final release, Among My Swan, received positive press, but it wasn't as commercially viable as its predecessor. The band would break up as Sandoval would go on to release a solo effort. In 2013, they reformed and released Season of Your Day to fairly good reviews.
Number Three: Garbage. Garbage is one of my favorite bands as it features the legendary producer Butch Vig. Shirley Manson is a force to be reckoned with as a front woman. The band's debut was highly acclaimed and featured such hits as "Stupid Girl" and "Only Happy When it Rains," and then nothing. The band's follow-up, Version 2.0, was critically acclaimed, but you couldn't get any of the album on mainstream radio, despite the singles "Special" and "Push It."
Subsequent albums had similar experiences – critical success, but no radio play. As recently as 2012, Garbage released Not Your Kind of People, but got zero love for their efforts. The band has experienced what a lot of "alternative rock" bands have. They had a taste of success, which made them too mainstream for indie rock stations, but too indie for mainstream radio. To date, Garbage has released five great albums, but you would think they only released one as "Happy When it Rains" still receives a fair amount of attention.
Number Two: Roxy Music. Roxy Music were a part of the glam movement in the 1970s; Bryan Ferry has been said to be the best-dressed rock star. From their 1972 debut, Roxy Music, the band showed more imagination than a lot of the other glam bands from that time. They were said to have been influential on both the British punk and new wave scenes, but not a lot of love stateside.
The band did score a hit in 1975 from their fifth studio recording, Siren, entitled "Love is a Drug," which made its way on Billboard. Relying solely on the UK market, they released "Dance Away" and the re-recorded "Angel Eyes" to critical and commercial success. Roxy Music would have one more shot at the U.S. market with the release of Avalon, which featured the now legendary single "More Than This." Although it peaked at number 53 on Billboard, the album would enjoy platinum status in America, but it also marked the end for the band.
Number One: T. Rex. Whip-thin, long flowing hair and a face that could stop traffic, Marc Bolan was the quintessential frontman for the glam rock band, T. Rex. During the mid-'70s, the band had a string of hits in the UK such as "Jeepster," "20th Century Boy," and "Telegram Sam." They only found success in the States once with "Get it On (Bang a Gong)." Bolan fired up Tyrannosaurus Rex in 1967 during the hippie movement that was happening in both the U.S. and Europe.
Despite some album chart success in the UK, the band had a hard time charting a single. With a new decade, came a new name. Now billed as T. Rex, the band would go on to chart several singles in the UK, beginning with Electric Warrior, which housed "Ride the White Swan," "Jeepster," "Hot Love," and their only hit in the US, "Get it On." Bolan would contribute to several projects including playing guitar on ELO's "Ma-Ma-Ma Belle," Ringo's song "Have You Seen My Baby (Hold On)," and Ike and Tina Turner's "Sexy Ida (Part ll)" and "Baby Get it On." Sadly, we lost him to an automobile accident just weeks before his 30th birthday.