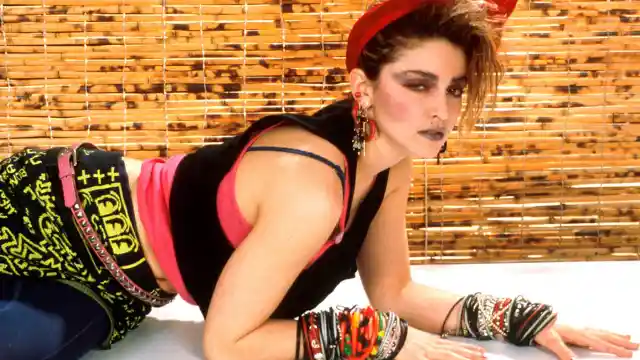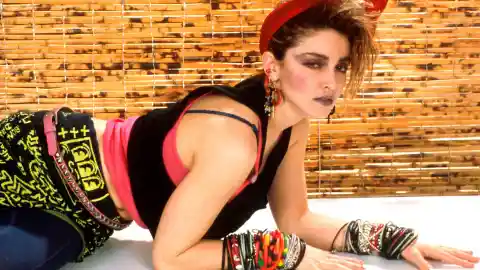 More often than not, rock stars are just as popular for their look as they are for their music. If you grew up during the MTV era, where they actually showed videos, then you are aware of the effect that music had on fashion and vice-versa. Here are my picks for most fashionable stars:
Number Ten: Simon Le Bon. In the '80's, there was a lot of fashion intertwined with music, but one band stood apart from the rest. Duran Duran was the model for most young men to follow, especially gay men. They made it okay for men to wear makeup and headbands. They adopted a new romantic style for the "Rio" video with Anthony Price suits. Le Bon was once quoted as saying "It's pathetic to have regrets about fashion." Now, a little older, he can be spotted in Marc by Marc Jacobs suits at Paris and Milan fashion week. It's not a big surprise that he married super model Yasmin, but what is surprising is they have been married for 25 years; a lifetime in rock and roll years.
Number Nine: Rod Stewart. Stewart has been a fashion icon since he joined Faces in the late '60's and for good reason. Often dressed in velvet suits, printed blazers with wide lapels, metallics and mid-drift tank tops, Stewart has been noted as being the best dressed rock and roll star. As he began his solo career, you could often find the singer in spandex, tartan plaid and leopard print tops. Since he has been recording The Great American Songbook series, he can now be found in a suit and tie with the occasional tuxedo. However, he keeps his edge with bright colors such as metallic yellow suit coats.
Number Eight: David Bowie. Bowie has been surprising us for years. When Bowie first appeared on the seen, he wore women's dresses. From there, he went to Ziggy, an androgynous alien with costumes and makeup that looked futuristic. After he dropped his Ziggy persona and made his transition into blue eyed soul as the Thin White Duke, he could often be spotted in a suit, but his flaming red hair took any normalcy out of the equation.
It has been said, "for Bowie, clothes have been a way to project self-expression." In the 80's, David Bowie became a pop star, and his persona changed again as he dyed his hair blonde and wore powder blue suits often with a bow tie. In the '90's he spiked up his hair and dyed it bright orange for the second time as he flirted with industrial with the release of Earthling. Bowie turned 68 this year, and it appears that he's finally comfortable in his skin. Married to super model Iman, David Bowie is done reinventing his look – or is he?
Number Seven: Bryan Ferry. Brian Ferry has been a style icon since his days with Roxy Music and is still on the cutting edge. Only wearing Italian-made suits, Ferry is a bit of a fabric snob. Having worked in a fabric shop when he was 16, he became enamored with fashion early on. The first thing he bought that was "stylish" was a pinstriped suit with narrow lapels, and from that day forward, he never looked back.
For Ferry, music and fashion go together like the pioneers such as Miles Davis and Charlie Parker, who always showed up to gigs in a suit. When he was 10, he went and saw Count Basie and was blown away as each member were dressed in black tie. According to Ferry, people often ask him, "why do you dress so elegant on stage?" His response is always, "why not? I'm on stage."
Number Six: Ringo Starr. Ringo Starr is best known for his role in the Beatles, but also his personal style as he has been a trendsetter for over 50 years. If you open the UK version of GQ, you will most likely see Starr in an add. In fact, he was asked to model for the John Varvatos 2014 campaign. Starr was named man of the year by the magazine for his humanity efforts and made the cover in March of 2014. In addition, he was also the new face for Skechers. But let's be honest, Ringo has been in vogue since his days with the Beatles who went from mop tops to psychedelic fashion in just four years. Even then, Starr has always been at the forefront of the fashion scene with his ruffled shirts, and custom-made suits. Ringo Starr may be 75, but he's still one of the coolest cats in music.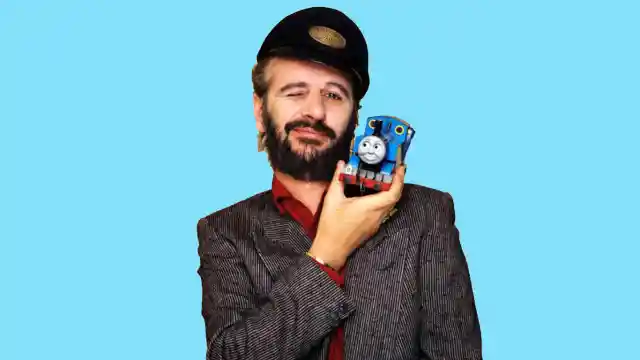 Number Five: George Michael. When you talk about fashionable singers, it would be a sacrilege to leave George Michael off the list. He was to men what Madonna was to women. It began with his group Wham!, who gave us several incarnations beginning with the biker look. Even though they weren't tough, they appeared to be with slicked-back hair, torn jeans and black leather jackets. Then came the message slogan t-shirts. It seemed everyone was wearing a "Choose Life" tee back in the mid-eighties as they spurred on the preppy look. Tons of pastels and beach wear was being worn by even the manliest men who bought into the look.
Throughout his solo career, Michael reinvented himself time after time. The first one was that of a rugged man's man, no pun intended. With ripped jeans, a leather jacket, fingerless leather gloves, a wife beater, a five o'clock shadow and Ray Ban aviators, Michael released Faith, which included the song "Freedom." For the video, he enlisted the top models of the day to lip sync the song including Cindy Crawford, Naomi Campbell, and Linda Evangelista. The release of Cowboys and Angels found a more mature George Michael. He cut his feathers off and wore Italian suits. The look stuck, and nowadays, he can be seen performing in Tom Ford suits and ties.
Number Four: Cher. Long before Britney, Madonna or Lady Gaga, there was Cher who has been pushing the boundaries of fashion for decades. Since the 60's, Cher always stood out in a crowd. With heavy eyeliner, bangs, bell bottoms and bobcat vests, she probably created the hippie look. She has worked with one designer for years, Bob Mackie, and has pulled off some breathtaking looks. In the '70's, Cher would rock a new Mackie dress and costume every Sunday on the Sonny and Cher show.
After the show ended and the divorce, Cher again turned to Mackie. He dressed the diva in biker jackets, leotards and fishnets. Always a leader, Cher showed up to the 1986 Oscars in a Mackie chain link halter top and a black feather head dress. During her farewell tour, she showed us an array of looks, but most notably her "Believe" costume, which had her in a bright red wig and white halter dress with a heart on the right side of her chest. Her latest tour is entitled Dressed to Kill, and you can bank on it that she will be.
Number Three: Gwen Stefani. Ok, so I'm spotlighting a newbie, but Stefani is an unusual case. The one-time "punk" rocker has embraced a new look that shows the singer evolving. Whether she's kicking it with her kids, on the red carpet or onstage, Stefani always looks fabulous. She launched her own line of clothing in 2006 called LAMB. She has regular customers such as Paris Hilton and Nicole Kidman. Currently, the line makes 90 million dollars annually and is a welcomed addition to New York Fashion Week. So enamored with the collection, Stefani shops there herself. However, it's not cheap as a simple cotton jacket will set you back $400.
Number Two: Mick Jagger. Jagger has been wowing us for years. Go ahead and pick a decade. 1960's found the frontman of the Stones in everything from tailored houndstooth suits to ruffled shirts and velvet jackets. During the '70's, he adopted many looks – even in eyeliner he could pull off some outrageous outfits without blinking an eye. You could often find Jagger on King's Row boutiques searching for something more outrageous than what he had on.
For the Stones' 50 & Counting tour, American fashion designer, L'Wren Scott, was commissioned by Jagger to supply a few items, most notably an emerald and gold sequined tux jacket, which was paired with skinny black and extra stretchy jeans. For Jagger, fitted is always better. He once told WWD – the fashion bible: "When you're on stage, the costumes have to fit and they have to be glamorous." Now 71, Jagger is still a fashion icon, and he's not your typically dressed grandpa.
Number One: Madonna. Madonna has reinvented herself so many times, that I've lost count, so let's just focus on four, shall we? The first time we met Madonna, she was dressed in layers, shirts over shirt and jackets, with a ton of necklaces, bracelets and fingerless satin gloves. Her dirty blonde hair spurred on the messy chic look. She would seemingly change her image with each recording. With her Like a Prayer release, she gave us her vixen look, wearing pointed bustiers and bras under jackets as she introduced underwear as outerwear.
During her "Erotic" phase, she showed the world her kinky side. With short hair, the video showed the pop star in a mask with a whip in her hand. The video was too hot, and censors were all over it. On the record I'm Breathless, she gave us the glamorous side of Madonna with the song "Vogue" on which she wore several different outfits inspired by the golden age of Hollywood and introduced us to an underground gay scene. With three words, "Strike the Pose," she changed the fashion industry.