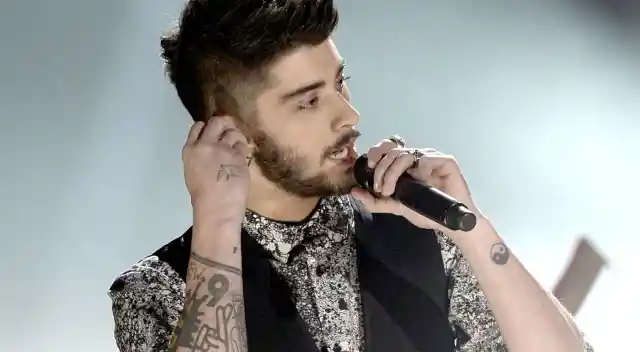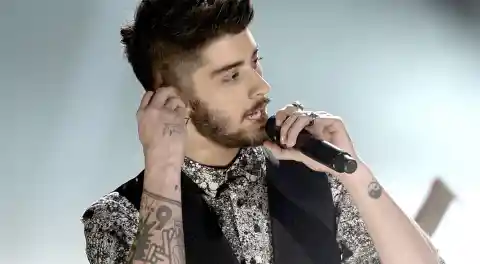 Well, it's official. Former One Direction band member, Zayn Malik, 22, will NOT be rejoining the group. Yesterday, Malik announced via Twitter that he has signed a solo contract with the record label RCA.
Zayn shocked fans all around the world when he tweeted, "I guess I never explained why I left , it was for this moment to be given the opportunity to show you who i really am! #realmusic #RCA !!" In addition, he then tweeted a black and white picture of himself signing a contract, along with the hashtag #REALME.
Over the last few weeks, rumors have been flying of Zayn's return to One Direction as #ZaynIsComingBackOnJuly26 trended worldwide on Twitter for several days. Once fans learned that Zayn would definitely not be rejoining 1D, many were greatly upset. Zayn must have seen people speaking poorly of his decision, as he then retweeted several people's tweets who came to his defense. Some of these tweets include, "Zayn got signed to the same record label as Chris Brown, G-Eazy, Shakira, Justin Timberlake, Prince Royce and Alicia Keys JUST IMAGINE," "ZAYN IS F****** SOLO I HAVE NEVER BEEN MORE ALIVE," and "…Real music meaning real to him. Real because he has written and recorded it solely to what he likes. Real to himself like lol."
Zayn's solo announcement comes just four months after the Bradford native revealed that he would be departing from arguably the most popular band in the music industry, One Direction. At the time of his departure, it was rumored that Zayn was still signed to Simon Cowell's record label Syco as a solo artist. However, Malik's tweets reveal that he has finally separated himself from Syco, Cowell, and One Direction once and for all.
Many have begun speculate if Zayn will be able to make it on his own as a solo artist, mainly because of the fact that he was never the stand-out member of One Direction. Unlike fellow band members Harry and Liam, Zayn was never the one to openly speak out or voice his opinion in interviews. Known as the shy, mysterious one, Zayn would often smile and nod his head as interviewers fired question after question the band's way. Once Zayn makes his solo debut, only time will tell if he will be able to stand the test of time in the music industry on his own.