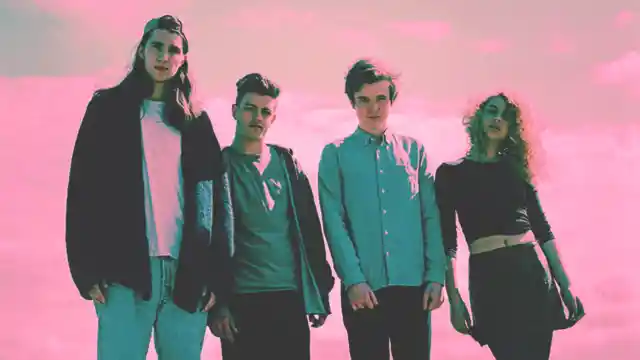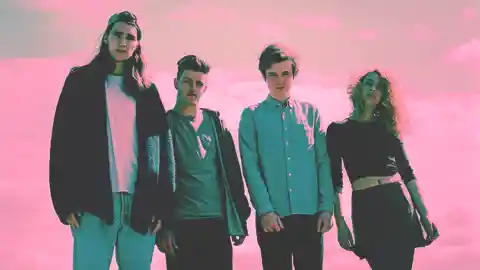 Shameless is a comedy/drama on Showtime that aired in January 2011. It surrounds the dysfunctional Gallagher family and the often obscene and depraved actions they take in order to get by. Besides being an excellent show, Shameless features a wide array of eclectic/indie music from artists that, for the most part, are virtually unknown in this genre but deserve more attention.
In 2014, an official soundtrack was released, but it hardly contains the best songs featured on the show (with the exception of the haunting "Hangman" by Chris Pureka). So, here are five bands whose songs were featured on the show, along with the songs you should drop everything for and check out.
Number Five: Wild Yaks. Wild Yaks are a band from Brooklyn, NY, who so far has released two albums: 10 Ships (Don't Die Yet!) and Million Years. While they contributed the track "Tomahawk" to the Shameless soundtrack, one of their more ear-catching songs is "River May Come." This track was featured in the Shameless episode "Summer Loving" (season two, episode two). In this song, the vocals are pretty much shouted to us, but not obnoxiously; it's like the narrator of the song is making a strong statement while in a state of drunken joy. This can be seen in lyrics like, "Please don't take me away / It's here on the earth I wanna stay." My overall first impression of Wild Yaks (from hearing a couple songs) is that they're exiled Vikings, always on the run, who enjoy sitting round a campfire with grain alcohol, roaring out their worldly anthems. "River May Come" evokes a sense of brotherhood, oneness with nature, and reluctant vulnerability in regards to death.
Number Four: Tired Pony. The band Tired Pony may not be under your radar, but some of its members might. Tired Pony is a super-group consisting of Gary Lightbody (Snow Patrol), Richard Colburn (Belle & Sebastian), Troy Stewart, Scott McCaughey (The Minus 5), Peter Buck ( R.E.M.), Jacknife Lee and Iain Archer. The band has released two studio albums: 2010's The Place We Ran From and 2013's The Ghost of the Mountain. The song featured on Shameless came from their first album; the track is called "Get On the Road," and is featured in the episode "Just Like the Pilgrims Intended" (season two, episode eleven). If you watch the show, you'll remember hearing this beautiful track in the scene where Lip runs away from the hospital, after finding out Karen's baby isn't his.
Although the band originally formed to create country/Americana music, this song sounds like the perfect blend of indie and folk. The song opens with lyrics, "The fire, the wine, the bed and you," followed by "you are the drug that I can't quit." This is a love song and a driving song. One wouldn't guess that Gary Lightbody and guest female vocalist Zooey Deschanel's voices would go together, but they harmonize perfectly.
Number Three: The Rosebuds. Hailing from Raleigh, NC, The Rosebuds consist of Ivan Howard and Kelly Crisp. The band has created ten albums, including a Christmas album and a record of only Sade covers, and has been around since 2003. They've also covered songs by The Pixies and The Cure. However, despite their success so far, they deserve to be in the spotlight a bit more. "When the Lights Went Dim" was featured on Shameless multiple times as an instrumental version, but if you're a lyric buff, you'll enjoy the original version as well. This track, off of 2007's Night of the Furies, has somewhat obscure lyrics, but an ominous melody that will remind you of bands like Esben and the Witch and Warpaint. While this song is definitely indie, it features tinges of rock and psychedelic beats.
Number Two: Goodnight Loving. Arriving on the music scene in the late 2000s, Goodnight Loving is a band that defies genre with each album they create, and so far they've created four: 2006's Cemetery Trails, 2007's Crooked Lake, 2008's self-titled album and 2010's The Goodnight Loving Supper Club. Featured in the Shameless episode, "A Bottle of Jean Nate" (season two, episode seven), their song "Ain't It Weird" came from their last album, released under Dirtnap Records. If you were just skimming the surface, you might say this song is indie-pop, but if you listen closely, you'll hear pieces of garage, psychedelic, country, folk and rock. Their melodies jingle and jangle, and from this track alone, you'll safely make the assumption that this is a fun band to listen to.
Number One: Pale Seas. Pale Seas is an indie band who began their musical career in 2012. The band so far has released two singles and one EP (2014's Places to Haunt). Their catchy but distinctive song "My Own Mind" was featured in the Shameless episode "Simple Pleasures" (season four, episode one). Along with the track "Bodies," the song was released in 2012 as a double A-side. The song is about "the loneliness of the road and the journey back to the sea." Indeed, the one lyric repeated throughout the whole song is, "something had to break us up." This song is indie-rock at its finest and is reminiscent of bands like The Brian Jonestown Massacre and Black Rebel Motorcycle Club.