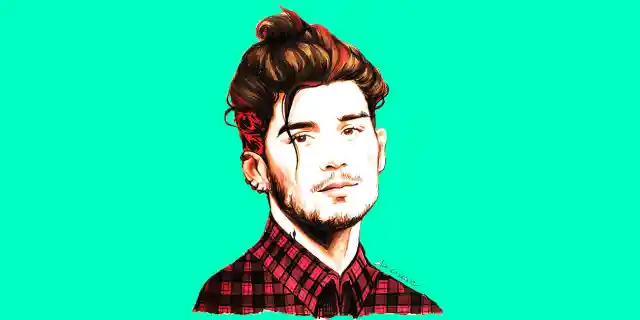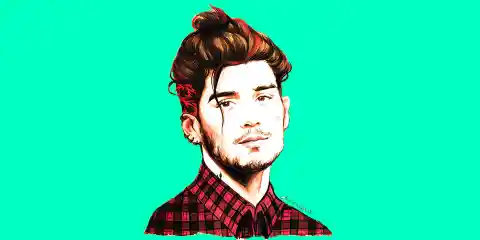 Zayn Malik may no longer be a part of One Direction, but he's noteworthy all on his own. The 23-year-old solo artist may be young, but he shows incredible promise. However, despite the fact that Malik has spent a considerable amount of time in the spotlight and under the scrutiny of the public eye, there are still some things that many people don't know. With that in mind, here we present our list of 15 things you probably didn't know about Zayn Malik. Check out part one below, and stay tuned for part two, coming soon!
Number Fifteen: He Comes From Humble Roots. Malik was raised in a working-class family in Bradford, England. His father is of British-Pakistani descent, and his mother has English roots.
Number Fourteen: His First Name Isn't Zayn. In fact, his name is actually spelled "Zain," not "Zayn." In Arabic, the name "Zain" means "beautiful"; however, Malik eventually changed his own name because he liked the aesthetic of the "y" better than the "i."
Number Thirteen: He Applied to The X Factor in 2009. Though Malik became famous on the 2010 season of The X Factor, he actually applied to the show in 2009. However, he ended up pulling out because of nerves.
Number Twelve: He Was Filmed Smoking Weed. While Malik was still with One Direction, there was a video clip of him appearing to be smoking a joint released to the public. The video lasts for about five minutes and is narrated by One Direction member Louis Tomlinson, who references a "joint."
Number Eleven: He Can't Swim. In fact, Malik suffers from something called aquaphobia, which means he is afraid of water. Despite the fact that he can't swim, he still bought a house that has an indoor pool.
Number Ten: His First House Was Pretty Pricy. The very first house that Malik bought cost an impressive 2.2 million pounds. He bought the house in 2012, and it is located in north London.
Number Nine: He Bought a House for His Mom. Malik may have spent a pretty penny on his own house, but that doesn't mean he left his family members out. He bought a house for his mom in their hometown of Bradford, England. Stay tuned for part two of our list of 15 things you didn't know about Zayn Malik, coming soon!