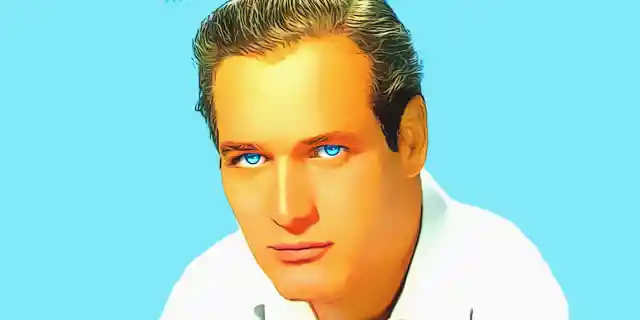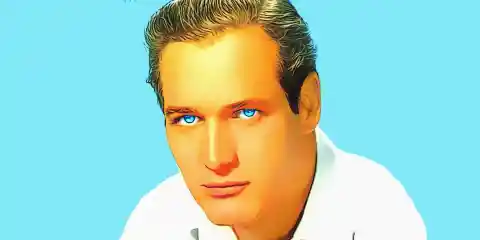 Paul Newman is one of Hollywood's most talented and fascinating celebrities to ever live and still remains a timeless icon of style. On top of that, he was a kind-hearted person who devoted his life and money to humanitarian causes. Here's our list of little-known facts about the actor. Stay tuned for part two, coming soon!
Number Fifteen: He Was So Passionate About Racing That He Owned His Own Team
Newman lived a second life away from the cameras as a professional race car driver—his real passion. Apart from driving, he also owned a racing team, the Newman/Haas. In fact, he once was quoted stating that his favorite sound was that a V-8 engine. In 2006, he voiced Doc Hudson in Pixar's Cars.
Number Fourteen: He Could Tickle the Ivories With the Best of Them
Much like his character in Paris Blues, Newman was a highly skilled musician himself. The actor was coached to learn how to play the trombone for the movie, but he already was an extraordinary pianist and had a passion for jazz, which was very helpful for his performance.
Number Thirteen: Paul Newman Was a Social Entrepreneur
Newman co-founded the Newman's Own salad dressing brand, which aimed to use his popularity as a way to sell healthy products that would benefit charity associations. All profits so far, around $250 million, have been entirely donated to nonprofit organizations internationally.
Number Twelve: He Didn't Like Fancy Clothes
Paul was more of a casual fella. He did wear (and rock) a nice suit whenever the occasion called for it, but as soon as he could be himself, he would slip into comfortable trousers and a V-neck sweaters. Either way, no matter what he was wearing, he always looked effortlessly cool. On his 75th birthday, he burned his suit, because he was "through with formality."
Number Eleven: He Owned a Summer Camp for Children with Cancer
Newman built The Hole in the Wall camp in New Haven in 1988. His organization aimed to support seriously ill children with free, fun activities over the summer. The organization still works today and often receives support from other celebrities, such as Bradley Cooper.
Number Ten: Newman Was a Huge Prankster
There are a number of people who got pranked by Mr. Newman, but Robert Redford used to be the target of most of his jokes. Both actors, who were close friends, used to prank each other all the time. On one occasion, Redford had a wrecked Porsche delivered to Newman's house on his birthday. Paul got him back by getting the car crushed into a block of steel, which he delivered to his apartment wrapped in the same ribbon. But it didn't finish there: he then actually got the block turned into a hideous sculpture and installed it on Redford's garden.
Number Nine: He Was a War Vet
After graduating from high school, the actor enrolled in the Navy's V-12 program at Yale University, hoping to become a pilot. However, he never managed to achieve his goal.
Number Eight: He Was Colorblind
The reason why Newman could never become a pilot was because it was discovered that he was colorblind. Newman received basic training instead and became a radioman and gunner for torpedo bombers. In 1944, he actually operated a torpedo bomber in Barber's Point. Stay tuned for part two of our list of things you didn't know about Paul Newman, coming soon!