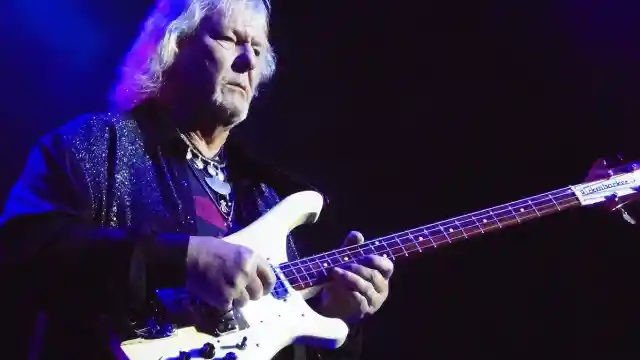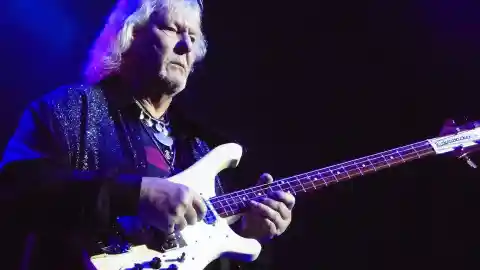 Chris Squire, the bassist and co-founder of 1970s British progressive rock band Yes, died Saturday night at the age of 67. The keyboardist of the group, Geoffrey Downes tweeted that he was devastated beyond words, calling Squire a dear friend and an inspiration.
Squire revealed earlier this year that he was suffering from a rare form of cancer and was unable to tour. His loved ones report that he died peacefully, in Phoenix, Arizona. "It's with the heaviest of hearts and unbearable sadness that we must inform you of the passing of our dear friend," the band said in a press statement.
The rock group was formed in 1968 in London when Squire met singer Jon Anderson. They were signed to Atlantic Records a year later, after opening for Janis Joplin in London. They enjoyed a long series of well-deserved successes after that. In 1983 they released the album 90125, which featured their classic hit "Owner Of A Lonely Heart," which reached the No. 1 chart position in the United States.
Squire also published one solo album in 1975, called Fish Out Of Water. He was originally from northern London. Many fans and critics have called him a "musician's musician," meaning he did not write songs particularly for their popular appeal, but that they were always appreciated by other musicians. John Petrucci of Dream Theater tweeted, "Thank you for all of the amazing music Chris Squire. You will surely be missed."
"RIP Chris Squire, super bassist of Yes," wrote Tom Morello, guitarist of Rage Against the Machine. "An extremely talented musician's musician who mastered his instrument and took it to new realms."
Yes recorded no less than 21 studio albums between 1969 and 2014, and Squire participated creatively in all of them. Squire actually first became interested in music because of church. He sang in his church choir as a boy, and taught himself the bass guitar later on in adolescence. He is known for his aggressively melodic and dynamic musical style. He sometimes when by the nickname, "Fish." He was married three times and has five children, all of who have appropriately outlandish names: Carmen, Chandrika, Camille, Cameron, and Xilan.