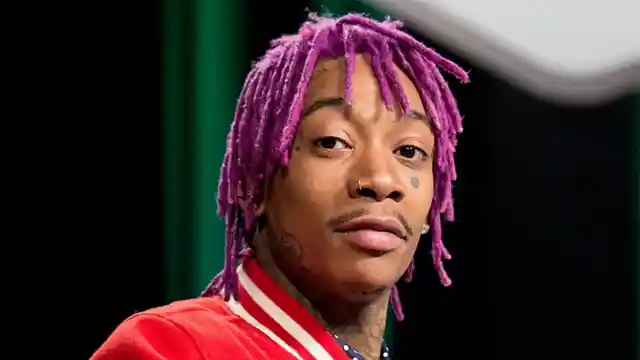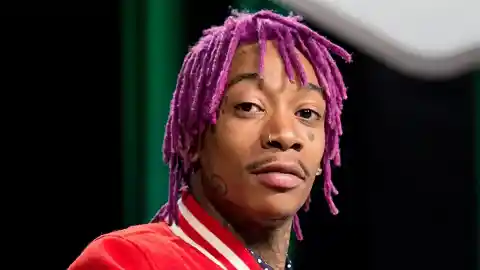 Wiz Khalifa continues to own the Number 1 spot on the Billboard Hot 100 with his "See You Again" single featuring Charlie Puth. The hit song has ruled the singles chart for nine non-consecutive weeks, holding off a strong push at Number 1 by Taylor Swift's "Bad Blood" (featuring Kendrick Lamar). "Bad Blood" did manage to knock "See You Again" from the top spot, but the single climbed right back to Number 1 one week later. Rounding out the rest of the Top 5 on the Billboard Hot 100 includes "Bad Blood" at Number 2, Fetty Wap's "Trap Queen" at Number 3, Walk The Moon's "Shut Up and Dance" at Number 4, and Jason Derulo's "Want To Want Me" at Number 5.
"See You Again" has become Wiz Khalifa's biggest hit of his career, so far. Some of his other successful singles include "We Dem Boyz," "Black & Yellow," "Work Hard, Play Hard," and "Roll Up." The rapper has dropped five studio albums including Show and Prove, Deal or No Deal, Rolling Papers, O.N.I.F.C., and Blacc Hollywood. His latest effort, Blacc Hollywood (2014), features guest appearances by Rick Ross, Nicki Minaj, Juicy J, Schoolboy Q, Nas, and more. The project is led by the singles "We Dem Boyz," "KK," "You and Your Friends," "Stayin Out All Night," "Promises," and "So High."
Hip- Hop newcomer Fetty Wap continues to impact the Billboard Hot 100 chart with "Trap Queen." To date, the single has peaked at Number 2 on the Hot 100, and it has also gone to Number 1 on the Rhythmic and Hot Rap Songs chart. The single also charted on three more US songs charts including the Hot R&B/Hip-Hop Songs at Number 2, Mainstream Top 40 at Number 20, and Dance/Mix Show Airplay at Number 24. "Trap Queen" has been certified platinum in the US, after selling over one million digital copies. Fans are still awaiting Wap's studio debut, but he has released two highly acclaimed mixtapes named Up Next and this year's Zoo Style. The rapper is featured on Natalie La Rosa's current single "Around the World." Earlier this month, Wap was named to XXL magazine's Freshman Class list, which recognizes today's brightest up-and-coming rappers.
FDRMX Eyes: This a fun video by indie pop group Kali Briis for the song "I Love Your Face". It starts off with stylized birds that look similar to penguins, flipping switches on and off to the metronome-like beat, and then it gets interesting. Check out the video here.
[jwplatform S7zbyPPg-daFoP3nJ]