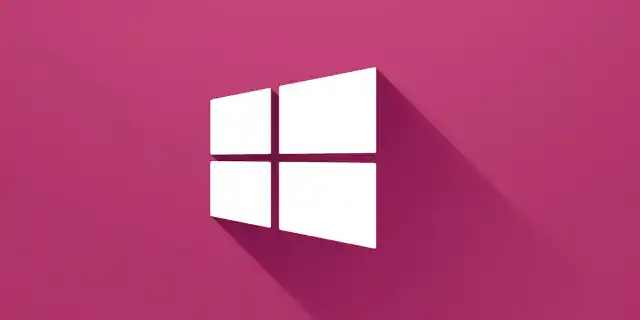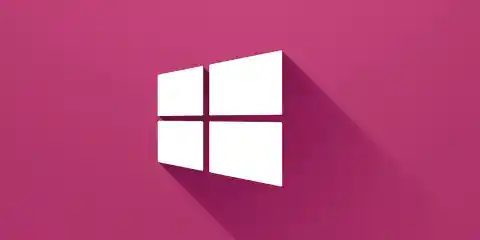 On July 29th, 2015 Microsoft launched what it claims to be its last operating system ever: Windows 10. Considering how much is riding on the success of this new OS, the statement that there will be no new Operating Systems to follow the release of Windows 10 is incredibly ambitious – especially considering the debacle that was Windows 8.
Despite alarmist concerns and the completely justifiable fear that W10 will be as horrific an experience as W8 was, Windows 10 is off to an unbelievably successful start. Within 24 hours of its release, 14 million computers had already downloaded the OS, and after having spent some time with the system myself, it's not difficult to see why. Windows 10 isn't a completely reimagined Windows; it's classic Windows, only modernized and designed to work across a wide range of devices. But if you're still unsure about updating your OS, then here's a rundown of ten things you need to know about Windows 7 and 8's new big brother.
Number One: Windows 10 is completely free. For the first year of its release, W10 will be available as a free upgrade so long as your PC is already running Windows 7, 8.1, or if you have a Windows Phone 8.1. If such is the case, all you need to do to upgrade is click on the cute, little Windows icon on the bottom right side of your screen and select the option to "reserve" a copy of the OS.
Instead of letting all 14+ million PC users upgrade at once – a situation which would have led to a disastrous number of system crashes and slow loading bars – Microsoft decided to roll its newest product out in waves. So, it might be a week until your upgrade is available, but you'll thank the computer gods later when you find the download itself only taking a matter of minutes as opposed to hours. After its initial year, Windows 10 is set to cost $119 in its most basic form, and the Windows 10 Pro will run at about $200. So get it now.
Number Two: Windows 10 comes with a Tablet Mode that is as simple as it is clever. Now, as the owner of a Surface Pro 3, the tablet Microsoft claims can replace your laptop (spoiler alert: it totally can), Tablet Mode was pretty crucial for me. Anyone with a convertible tablet/laptop can tell you that the most important feature of any OS is not only how it functions in either setting, but also how swiftly it can move from desktop setting to full-blown touch screen action. For Windows 10, all it takes is a snap – or flip if you've got a Lenovo – of the keyboard.
Remove the keyboard, and the desktop immediately takes you to the touch-screen start menu – a neat, personalize-able menu of apps and programs, complete with live tiles and push notifications (think iPad, only better). Snap the keyboard back on and you're back in desktop mode.
Number Three: There are no more App Take-Overs. Remember how in W8, every time you clicked on a Live Tile the app hijacked your entire screen and escape wasn't really an option? Well, you no longer need to repress that nightmare because it's no longer a thing. Hit a Live Tile in Windows 10 and the app opens itself up in a cute little window on your desktop. No more hostile computer take-overs! In fact, you can now open multiple apps at once – on the same screen.
Number Four: Windows 10 makes multi-tasking a snap, literally. As with W8, you have the ability to "Snap" any window to take up half the computer screen. Unlike W8, however, Windows 10 will arrange all the rest of your apps in the remaining half of the screen, allowing you to work across multiple apps and windows at once. It's a simple function, but a useful one that quickly becomes second nature.
Number Five: The quality of built-in windows apps has improved greatly with Windows 10. It comes with a new Photo App, which allows for editing and filter capabilities, and while it's a far cry from Photoshop, the app itself is simple to use and should be a staple for all Instagrammers. The News and Sports apps are pretty take-em' or leave-em', but they're nice to have on the start menu if you're looking for quick headlines and score updates.
Microsoft's Groove Music app is perhaps the most notable app to come with W10. It's marketed to go with Microsoft's new Music Subscription Service, Groove Music Pass, and it does a pretty decent job of carrying over all the music from your previous collection. Only some of my more obscure, Kpop titles didn't sync well, and that was simply a matter of manual transfer. W10 also comes with a new app for Xbox, which allows users to stream games across multiple platforms.
Number Six: Windows 10 has effectively reinvented screen-capture. Users now have the ability to record what they do on their computers. Want to record a quick speed-paint session or a live-stream? Guess what, you can do that – Let's Players rejoice! Simply hit the "Windows" key + "G," open the Gaming Bar, and hit record.
Number Seven: Microsoft FINALLY has an OS that allows you to utilize multiple desktops. And while, yes, this is a function Mac's have had standard since 2009, it's new to Windows 10. Go into "Task View" and you'll find an icon at the bottom right-hand side of the screen that enables you to add multiple desktops on top of the one you already have open.
Number Eight: "Start Menu" is back! Remember that icon that was always on the left side of your task bar, the one you'd click and it'd launch you into a menu listing documents, applications, and minesweeper? With Windows 10 you finally get your "Start Menu" back – I'm honestly still questioning why Microsoft ever got rid of it to begin with. The new W10 "Start" isn't the same as it was pre-W8 however. While it maintains the helpful listing of your most used applications and documents, it also expands to include a quick-start of live-tiles, which are fully personalize-able. It's truly one of the more beautiful and nostalgia-inspiring aspects of Windows 10.
Number Nine: Do you like talking to your computer? Well, with Windows 10 you're going to. W10 is Windows' first OS introducing Cortana, Microsoft's stunning, new digital assistant. Cortana made her debut on Windows Phone and has since transformed into an incredibly helpful, intuitive, and sassy personal assistant. You can find her in the "Start Menu," simply click on the mic icon and Cortana pops up as a bright, blue circle. However, you can also summon her simply by saying "Hey, Cortana."
Once you start using her, you'll quickly wonder how you lived without her. While she's not quite JARVIS – don't lie, you know you want a butler AI just like Tony Stark's – she is a very helpful tool. Cortana's features extend far beyond being a digital, talking encyclopedia and daily planner. She can be programmed to respond exclusively to your voice and possesses the ability to search for folders and files straight from the desktop, all you need is to ask her to open them. She can check email and alerts you to notifications without having to be asked, and she's also really good at generating a news-feed that's tailored to your specific interests. The more you use her, the better she gets at predicting your wants and needs.
The fascinating thing about Cortana is her variability. She doesn't respond the same way every time you speak with her, and she even boasts an unmistakable tonality. While not a person, she does give one's PC a certain amount of personality.
Number Ten: Windows 10 comes with Edge. Perhaps the most exciting feature of Windows 10 is the entirely new web browser Microsoft is introducing alongside it. Yeah, you heard that right, IE is no more – and aren't we all thankful for that?
When it comes down to it, Edge is no disappointment. Its design is sleek, very much in tune with the overall aesthetic of Windows 10 as a whole, and it comes complete with a host of fun, useful features we've never seen in a web-browser before – such as the ability to annotate and share marked up web pages.
More than its features however, Edge is fast. I've been running it side-by-side with Chrome only to quickly find that not only are web pages loading faster and more consistently on Edge than on Google's browser, but they're all loading. Essentially, Edge is able to host the exact same sites Chrome can – something IE certainly wasn't able to do. Furthermore, The Edge pop-up blocker actually does what it's supposed to – it blocks pop-up ads. Someone hold me.