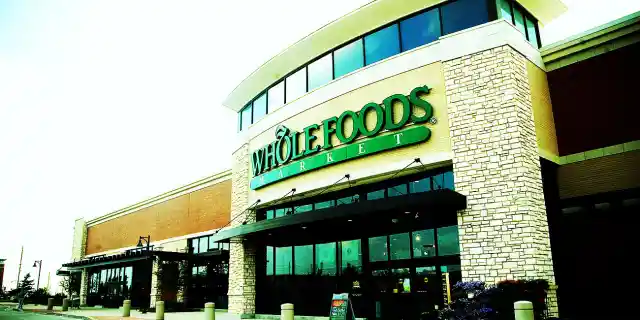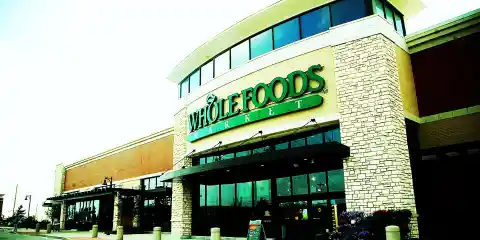 Who exactly are Whole Foods? They are one of the finest natural and organic foods grocery store in the US. The store maintains the strictest quality standards in the natural foods industry and an unshakable commitment to sustaining agriculture. Whole Foods as a brand are currently growing and spreading like wildfire. Moreover, with the successful chain planning to open 100 new stores by 2017, we are yet to see how much more the organic grocer has lined in store for us. Stay tuned for part two of this list, coming soon!
Number Fifteen: Whole Foods was Founded by John Mackey and Renee Lawson. The grocery store was first opened to the public in 1978. The decision to open the store was born after the two local businessmen decided that the organic and natural food industry had come of age and that the market was ready for a supermarket format.
Number Fourteen: Whole Foods was Formerly known as "Safeway's" When it was First Opened in 1978. It rebranded to "whole foods" in 1979 after four local businessmen decided to merge "Safeway's" and "Clarksville Natural Grocery", to form what is now the most successful natural foods store in the world.
Number Thirteen: The First Whole Foods was Opened in Austin Texas, 1980, With Only 19 Employees. This flagship store is still up and running to date. Therefore, if you live out in Austin, and are a regular customer of whole foods, then you should know that you are contributing to the continuity of a rare piece of history.
Number Twelve: The First 19 Employees Who Were Present During the First Opening Still Work at Whole Foods. Talk about loyalty! That is 37 years in total! Whole Foods has to be an awesome employer to hold a worker for 37 years!
Number Eleven: When it comes to Management, Whole Foods has a Dynamic and Quite Unusual Method. Whole Foods has an open-salary method; this means everyone working in whole foods knows what everyone gets paid. No secrets! This means that ANY employee can look up ANY other worker's pay, including that of the CEO. This policy was implemented to encourage both competition and discussion within the company, to boost productivity.
Number Ten: The Company Pays its Workers Pretty Well. The average hourly rate was at $18 in 2013, while the mean annual wage was set at $40,000. The executives' pay is capped at 19 times the average worker's pay. This means that they cannot earn more than 19 times the average worker!
Number Nine: What does the Lowest Paid Employee Earn in Whole foods Annually? It's an unbelievable $12! The co-founder/Co-CEO John Mackey, set his salary at $1 since 2007 and is not eligible to receive bonuses or stock option awards. The CEO said that at that particular point he was financially stable and did not need to work for money. Talk about leading with an example. Just wondering how many CEO's would follow suit. Stay tuned for part two of our list of things you didn't know about Whole Foods, coming soon!