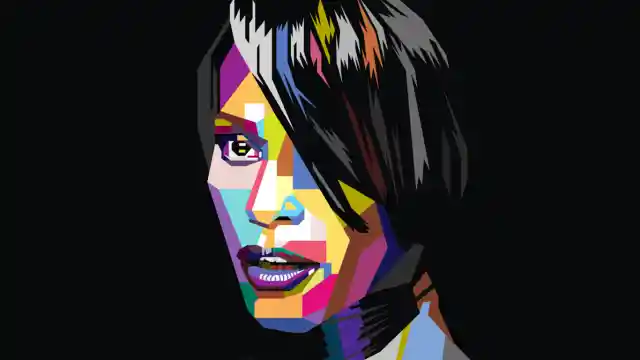 We already brought you part one of our list of 15 things you didn't know about Whitney Houston, and now we're back with part two! Check out eight more fascinating tidbits about the singer's life that most people definitely do not know. You might be surprised by what you learn!
Number Eight: She Has an Amazing Record. Throughout her career, Houston achieved an impressive 11 number one hits. "I Will Always Love You" spent 14 weeks at number one on the Billboard Hot 100, and she is the only female artist who released seven consecutive number one hits. She did this between the years of 1985 and 1988.
Number Seven: She Really Loved Being on Stage. In a 1992 interview, Houston said, "That's a performer's dream, to stand on stage and to sing and have people enjoy it and take it in and take it home." She loved performing for the people.
Number Six: Her Last Songs Were Featured in Sparkle. The 2012 movie may not have garnered a lot of critical acclaim, but Houston's last songs were featured in it. She also acted in the film, which is a remake, as well.
Number Five: She Used to Model. In the early 1980s, Houston began modeling, and she was one of the first African American women to be featured on the cover of Seventeen magazine.
Number Four: She Was Almost a Huxtable. Houston was offered a role as Sondra Huxtable on The Cosby Show, but she had to turn it down because she wanted to pursue her singing career. However, she didn't even have a record deal at the time, so she must have known she was going to hit it big soon.
Number Three: Her Favorite Color Was Purple. This is evident if you look at Houston's wedding pictures. The bridesmaid dresses, the groomsmen's suits, and Houston's flowers are all purple. The groomsmen even had alligator dress shoes in the color purple.
Number Two: She Was in Four Movies. Though most people look at Houston as a singer, she actually had some good acting chops as well. As mentioned above, she was in the movie Sparkle, but she was also in The Bodyguard (1992), Waiting to Exhale (1995), and The Preacher's Wife (1996).
Number One: Her Legacy Lives On. Houston was one of the most prolific and memorable singers of all time. It is clear that her legacy will live on for years and generations to come.