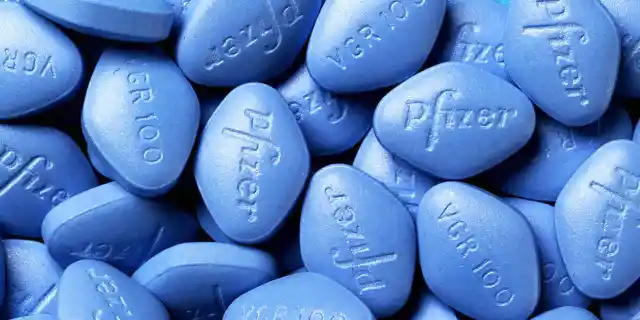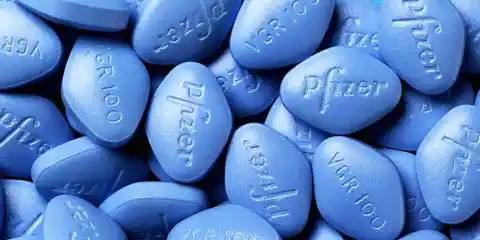 Viagra is one of the most talked-about and recognizable medications on earth. However, even if you're familiar with it, how much do you really know about the libido-enhancing pill? With that in mind, here we present our list of 15 things you probably didn't know about Viagra. Check out part one below, and stay tuned for part two, coming soon!
Number Fifteen: It Won't Give You an Automatic Boner. If you pop a Viagra pill and think you'll get a boner just by sitting there, you're dead wrong. While the medication will increase blood flow, well, down there, it won't increase your mental arousal. You'll have to rely on someone else (or yourself) for that.
Number Fourteen: And It Doesn't Actually Boost Your Sex Drive. Many people get Viagra thinking it'll improve their sex lives, and the truth is that, when used properly, it can! However, assuming that the pill is an end-all, be-all cure for a bad sex life would be a mistake. The pill will help make it easier to get and maintain an erection, but it won't make it easier to interact with your sexual partners.
Number Thirteen: There's No Meaning Behind the Word "Viagra." Though many people think that the word is somehow related to virility, in reality, there's no meaning. The origins of the name of the medication are unknown.
Number Twelve: It Can Cause Disturbances in Vision. If you take a pill and experience blurred vision, don't be surprised! Side effects of Viagra include altered vision, headaches, and indigestion.
Number Eleven: It Wasn't Always a Sex Drug. In fact, the medication began as a way to treat cardiac disorders. The drug improves blood flow, and so it was originally prescribed to patients suffering from angina. However, after hearing about the interesting "side effects," it became something else entirely.
Number Ten: You Should Probably Splurge on the Real Deal. You've undoubtedly seen online advertisements for Viagra's cheaper equivalent. However, avoid these drugs at all cost. More often than not, they're complete scam medications and won't help you do anything (except empty your wallet).
Number Nine: You Can Use it on Your Plants. It's true! Viagra has been shown to help keep plants from wilting. Stay tuned for part two of our list of 15 things you didn't know about Viagra, coming soon!