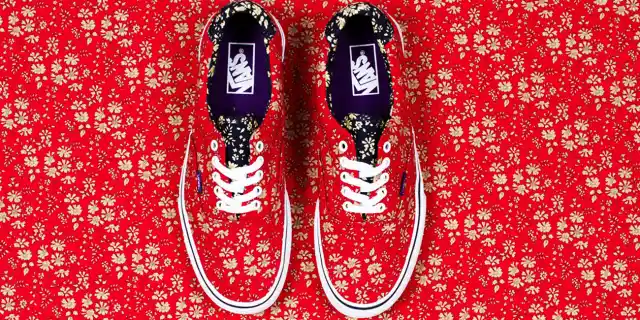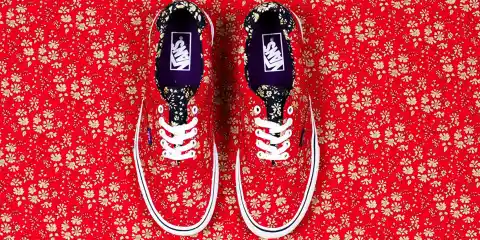 Previously, we brought you part one of our list of 15 interesting facts about Vans shoes. Now, we bring you eight more facts about the sneaker brand, whose styles have become iconic within the alternative music and professional skateboarding scenes.
Number Eight: They Sponsor a Music Festival
Many people will just call Warped Tour "Warped Tour," but its actual name is "The Vans Warped Tour." They have been sponsoring it since the tour's second year in 1996 when it still combined music with professional skateboarding demonstrations.
Number Seven: The Shoes Have a Unique Sole
The original Vans shoe had a diamond pattern on its rubber sole, but customers complained that it cracked too easily. A vertical line was added to the pattern for stability, creating the iconic, patented Vans waffle sole.
Number Six: The Shoes Used to be Manufactured Stateside
In 1987, many shoe companies were starting to shift their production over to South Korea, where labor is cheaper. Not Vans. They continued to manufacture all of their shoes in their Orange, California plant until 1993. Doing this allowed the company to have a five-day turnaround on orders that took other companies nine months.
Number Five: They Collaborated with PacSun on Apparel
In 1999, Vans teamed up with Pacific Sunwear to create a line of men's clothing. Dubbed VanPac, the combination of the Vans name and the PacSun retail network allowed the companies to finally able to compete in the skateboard apparel market.
Number Four: They Have Owned Several Skate Parks
Starting in 1998 with their first indoor park in Orange, California, Vans has operated a number of skate parks in California and the rest of the United States, including parks in New Jersey, Virginia, Texas and Colorado. A skate park in Florida was opened in 2002 but closed in 2012. They opened their first free skatepark in Huntington Beach, California in 2014.
Number Three: They are Currently Owned by VF Corporation
When Vans was sold to VF in 2004, they became a part of the biggest manufacturer of backpacks in the United States. VF Corporation also owns North Face, Jansport, Eastpak, and Timberland.
Number Two: They Made Shoes for the Air Force
In the 1970s, Vans was commissioned by the U.S. Department of Defense and U.S. Air Force to produce wool-lined canvas and rubber mukluks.
Number One: You Can Buy Custom Vans
The idea for custom shoes came early on when customers wanted custom colors of shoes. If a customer could come in with their own fabric, they would make it into a shoe. They did the same thing for Catholic schools. Since 2004, customers have had the opportunity to design their own, custom shoe through the brand's website.