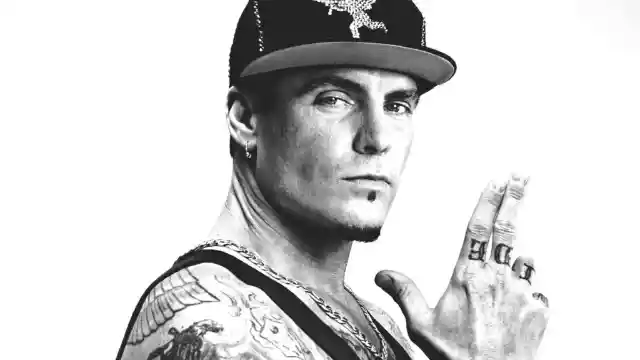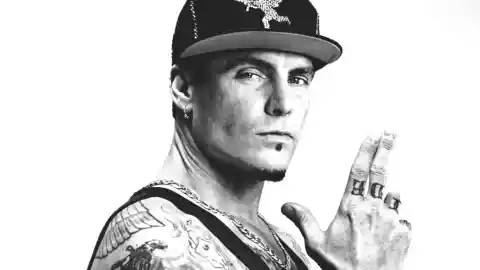 Robert Matthew Van Winkle, better known as Vanilla Ice, has been arrested in Lantana, Florida and charged with felony charges of grand theft and burglary. Police alleged that the singer broke into a foreclosed home and stole several items.
The 47-year-old rapper, whose early '90's fame saw him win multiple American Music Awards in 1991, including favorite pop/rock new artist and favorite rap/hip-hop artist, is accused of taking multiple items, including a pool heater, furniture, bicycles as well as several other unidentified items from the foreclosed home. He surrendered to cops and then gave access to the authorities to his properties to determine if there had been other items taken.
Van Winkle has come upon a newfound fame, starring as a television construction boss on the Do it Yourself (DIY) Network. His show, The Vanilla Ice Project, in which a construction crew led by the former singer flip houses, has seen a lot of positive attention on a relatively small network cable station.
In addition to his television show, Vanilla Ice has been involved in multiple singing endeavors. In 2013, he, along with the New Kids on the Block, toured with Boyz II Men. In September of 2013, the singer performed at a Houston Texans game halftime show, though the team went on to lose all remaining 14 games of the season, leaving many to blame the singer for jinxing the team.
This is not the first time Van Winkle has been in trouble with the law. In 1991, the former singer was charged with threatening a homeless man with a gun. In 2001, he was arrested for assault on his wife, in which he admitted to pulling her hair while driving. In 2004, his pet wallaroo and goat escaped his home and traveled his town in Port St. Lucie, Florida for over a week, in which he was charged with civil infraction. In 2007, after being pulled over for driving 29 miles per hour over the speed limit, was charged with driving with expired license and for possessing tinted car windows. In 2008, he was arrested on a battery charge for hitting and kicking his wife.
The singer, best known for his hit single, "Ice Ice Baby," was released on bail after posting $6000 bond. His current employer, the DIY Network, has indicated that they are aware of the matter and will decide the star's future once more information is released.