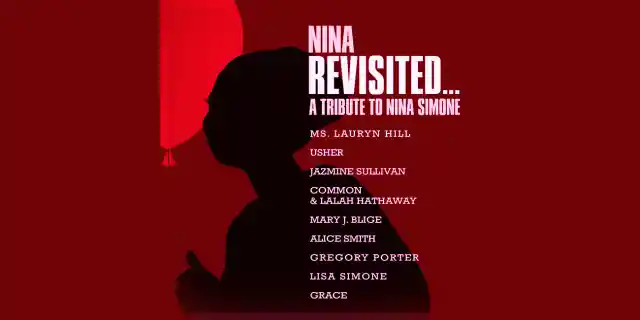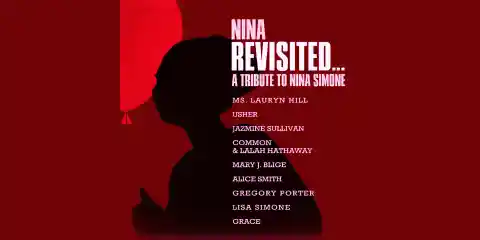 Usher is paying tribute to one of the most outstanding legends in music, Nina Simone, and he has redone her 1958 song titled "My Baby Just Cares For Me." This is off a compilation album titled "Nina Revisited… A Tribute to Nina Simone" which was released on July 10, 2015.
Nina Simone was a song writer, a singer, pianist and an activist. She is one of the most diverse musicians in history as she is an artist that was not specific to any genre. She did jazz, blues, R&B, folk, pop, gospel and classical music as a classical pianist. She recorded a lot of music which can be described as very deep, creative, educative and she touched lives with her message as she used her music to and change America and the world.
Do you love a pure RnB unpolluted sound? Do you love to hear an RnB song that takes your mind and helps you relax while enjoying the message being delivered? Then this is the right song for you. This is that RnB sound that is missing from the ever evolving music industry now. Not all evolutions are good, some make changes we accept but make us forget the good in the original thing. Usher is here to remind of what the unspoiled RnB sound sounds like as he does an amazing job on this cover of a great song.
The beat sounds taken from the mid-90s and, frankly, that is a beautiful sound from times that had incredible music. It also flows on a tempo that is absolutely solacing especially when you allow the lyrics to penetrate and go with that tempo. There is a mildly played piano and strings that also join all the above components to give the song that pure RnB sound that impressively reminds you of the original song by Nina Simone. All these collectively give a resplendent sound that captures your heart, soul and fingers as they tap that repeat button.
Usher knows how to shape and modulate his voice according to what a song requires. This is not even something I should be telling you because it is a fact well known to everyone. I just thought I'd remind you for emphasis. On "My Baby Just Cares For Me" Usher is gentle with the vocals and even gentler with the flow. He sings and puts you in an irresistible enchantment that you will not want to break out of. The vocals are light with an alluring touch especially with the background vocals which are impeccably placed within the song.
In this tribute song, he talks about how his baby doesn't care for anything but him. She doesn't care for his shows, rings or expensive things, clothes or any of that other stuff women always care so much about. She just cares for him. Usher adds a little bit of a much needed improver to the lyrics to capture the music audience now as he says that she even doesn't post for likes, which shocking considering it is a trend now, she just cares for Usher. Exciting isn't it? Having a woman this dedicated. This is a moony setting that Usher is treating us to and it is giving you something exciting to think about.
"My Baby Just Cares For Me" is a beautiful contribution to the album which also features Mary J, Blige, Common and Lauryn Hill among others. Usher utterly pays a well performance tribute and he has always been magnanimous as a person and as an artist. The new music generation will finally understand what the hype about oldies is all about. "My Baby Just Cares For Me" is a very magnificent song and a glorious hint to why that hype is as it is.