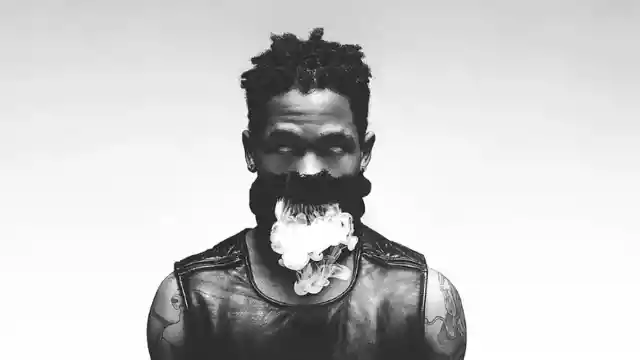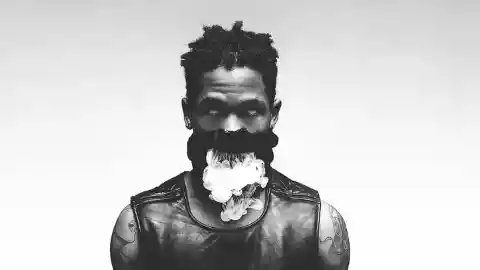 Last year, Travis $cott began the promotion for his debut album with the stellar mixtape Days Before Rodeo. The rebellious rapper and producer showed growth out of his unwavering musical potential, working with similar buzzing beatsmiths in Metro Boomin, DJ Dahi, and WondaGurl. After touring across the country with Young Thug to build his own buzz, he offers the first official sampling from his album, Rodeo, "3500" with Future and 2 Chainz being of assistance. With multiple delays from the initial album release, the two songs that were supposed to serve as Rodeo singles ("Nothing But Net" and "High Fashion") didn't gain a lot of traction. In worked out in the long run as his latest track has listeners yearning for what's to come next.
Produced by a slew of names including Metro Boomin, Zaytoven, Million $ Mano, and Mike Dean, Travis $cott continues to take pointers from his mentor Kanye West in creating grandiose anthems building from multiple sounds. $cott doesn't stand out with his verse aside from the catchy line with 'having a young Yonce with an Iggy on her'. Scott shows a lot of bravado that's reminiscent on his predecessors, evoking a vision that's more focused on how to go to the next level sonically as opposed to lyrically.
The rest of that is covered by the features, with Future continuing his unstoppable 2015 with a rapid-fire verse that drips with activist in the Styrofoam and having gold around his neck called 'Grammies'. 2 Chainz delivers one of his more energetic performances in quite some time, 'drinking breast milk in a lean cup' and incorporating emojis into his every fluorescent rhetoric. What really makes this song is the refrain and nearly two-minute breakdown of the beat slowly down under the silky piano work of Zaytoven, building up to something more sinister in the coming months. It is a song that shows that Travis Scott is showing no signs of slowing down his momentum any longer.