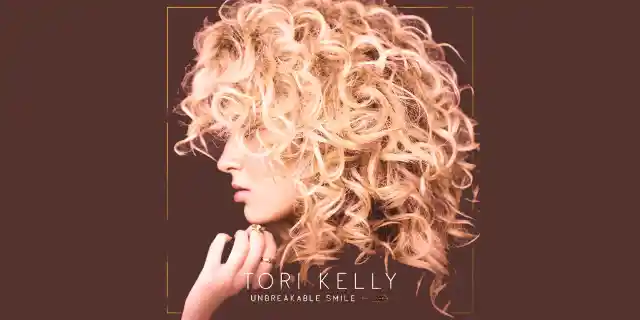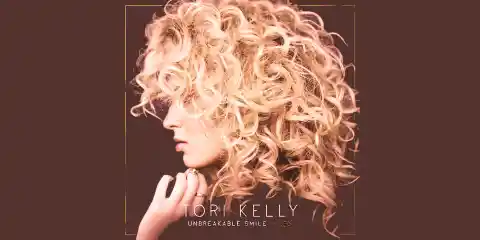 There aren't too many mainstream artists that I would consider underrated when it comes to the kind of music being played on the radio. Don't get me wrong, my iTunes library isn't lacking any huge radio singles and I enjoy seeing creative music videos from huge artists quickly rack up millions of view and tons of fanfare. What I do have a problem with is seeing so many talented musicians release amazing bodies of work with very little recognition from the general public.
Those artists who truly believe in their art and never give up can sometimes reach that big break which leads to countless adoring fans, stadium tours and awards recognizing their hard work being aligned on a mantle to soon collect dust. Out of the new artists primed to become household names, Tori Kelly seems to be the next in line to take over the world and I think her growing popularity is well overdue. Tori grew up surrounded by musical influences and opportunities to showcase her artistry on numerous platforms.
While appearing on talent shows like Star Search and American Idol led to moderate success, posting covers on YouTube really helped her gain a growing fan base of loyal supporters. With two successful EPs, a record deal with Capital Records and a manager that has helped some of biggest names in music reach mainstream success, the years of grinding are finally paying off with the release of her debut album Unbreakable Smile this Tuesday on June 23, 2015. Executive produced by the man behind most of your favorite mainstream hits spinning on the radio, Max Martin and a handful of notable songwriters (Claude Kelly, Ed Sheeran, Toby Gad, and Chuck Harmony to name a few) has helped Kelly create a solid full-length introduction to the world. I had high hopes when coming into this album and the California girl with big dreams did not disappoint. Let's dive into this album!
Unbreakable Smile begins with "Where I Belong", a simple and sweet acoustic intro giving listeners the first preview of Tori's dreamy vocals. She starts with an honest line, "I'm just a girl with her guitar / Trying to give you my whole heart" before adding a little more power to her voice to make her point. The short intro leads to her second single "Unbreakable Smile", a laidback jazzy-type track that really surprised me when I first heard it. I've been a fan of Tori since hearing her pour her heart out on "Dear No One" so I knew she had an amazing voice but her music has always been very sweet. On this track Tori gets to let some attitude out as she lets the world know that record deals and fame won't change who she is. Some of my favorite lines on Unbreakable Smile can be found on this song like in the second verse when she sings, "Stir up a little scene 'cause isn't that what you want / For me to mess up so you can dress up some story / Saying Tori that'll sell more records / But I'd rather make 'em yawn than be a pawn on your chessboard." Most mainstream artists aren't this honest about the struggle of trying to succeed with the machine trying to set the guidelines of being a successful artist. With this line and pondering the concept of singing honest music without having to sell her body, "Unbreakable Smile" is a bold start to the album and declaration from an artist that doesn't feel the need to do what everyone else is doing to gain success.
Next up is "Nobody Love", a feel good song about love that has an old school sound complimented by a cool bass line and a snap filled hook. "Nobody Love" is the first single off the album and the track that most newcomers to Tori will be familiar with. I never get tired of Tori's powerful vocals over that knocking beat. Especially when we get to the bridge and she lets out a belt that would make Christina Aguilera nervous.
The sassy, confident Tori makes another appearance on "Expensive", an up-tempo track that has her letting a guy know that his money won't buy her love. The saxophone and production reminds of Christina Aguilera's "Ain't No Other Man" and I'm feeling Tori over a soulful, jazz sound like this. So far Tori Kelly still has me interested and if I wasn't already sold on her voice this song would solidify my opinion. Atlanta rapper Daye Jack stops by to spit a few bars towards the end but Tori Kelly makes sure to bring the attention back to her before the song ends.
After "Expensive", Tori's heart is hurting on the mid-tempo track "Should've Been Us". The track is full of attitude and emotion especially on the explosive hook where Tori lets all of her feelings out, "It should've been us / Shoulda been a fire / Shoulda been the perfect storm." On the second verse Tori confesses, "I still got a little flame for ya / Even though you drove me mad." I love the way she sounds on this record and the throwback R&B sound goes well with her voice without making the track sound dated.
"First Heartbreak" is the first slow song of the album with just Tori her guitar and some minimal production. Without the frills Tori can showcase her touching lyrics as she sings about being afraid of a potential heartbreak. All of Tori's lyrics come from such an honest place and her writing can definitely be felt by everyone. You don't have to be a girl or a teenager to know how it feels to be in love and afraid of being that open with someone. Tori expresses those feelings perfectly. One line that especially sticks out to me is in the middle of the track when she sings, "Cause for the first time I get worried / When I'm lookin' in your eyes / That one day you might leave me / And it keeps me up all night." Feel free to let it all out Tori.
I'm sure fans of Tori and Ed Sheeran were very excited when they saw the U.K. crooner's name on the tracklisting. A collaboration from two artists known for making authentic, soulful and sometimes romantic music easily led to a lot of hype and I can happily say the duo didn't disappoint. "I Was Made for Loving You" is another track with minimal production showcasing, Tori and Ed's loving lyrics and passionate vocals over guitar. I would love to hear Tori and Ed perform this song live to see if they can really capture the spark of the song. I wouldn't be surprised if "I Was Made for Loving You" became a single or at least a fan favorite.
We're getting to the middle of the album and I'm still pretty content with the album. "City Dove" is a solid track but I'm ready for Tori to bring the tempo back up a little bit. "Talk" is another song on the slower side but I like the underlying beat on this track. It keeps me interested as I listen to Tori sing about things that aren't convincing her. "Talk" and "City Dove" aren't my favorite tracks from the album but they are far from fillers. Tori Kelly is one of those artists who sound amazing in the studio but sound even better live so I'm glad she added a track to show her talent off. "Funny" is an acoustic track that isn't lacking any emotion, "If you lose your soul / You'll lose it all / If you're at the top / then brace for the fall." The song sounds like a cautionary for a life that could be Tori's if this album becomes successful. There is so much honesty and depth in these words, her lyrics are definitely what I love most about this album. The icing on the cake are her vocals toward the end. Wow is all that needs to be said.
"I can't seem to master the art of letting to you," Tori confesses on the hook of the next track. I could sit back and just listen to Tori sing about what she's going through forever. "Art of Letting Go" is another solid track from the album and I really like the production on this one. On the next track Tori gets a little help from LL Cool J for the 90s sounding "California Lovers". The song has this nostalgic feel to it especially with LL Cool J's verse toward the end.
The next track "Falling Slow" has a classic R&B feel to it and it made me think of cruising late at night listening to slow jams on the radio. Out of all the songs I've heard from Tori, this one has a really different vibe to it. "Anyway" keeps the old school feel going as she wraps up the standard edition of Unbreakable Smile. Tori is completely unapologetic about who she is as an artist and I love whenever that cockiness comes out. "Well this is the only Tori I know how to be / Sorry if that don't fit your reality / I'm giving one hundred percent of me / So take it or leave." I'll take the Tori being true to herself any day, "Anyway" is definitely one of my favorite tracks off the album.
It always feels like a treat when an artist decides to release an album with more than the standard ten tracks. While short albums usually cut out the fillers to make room for the definite hits, I like to see an artist that has a lot of strong material give it to the fans. Depending on what edition of Unbreakable Smile, you get two sets of bonus tracks will be waiting for you. The track that started my love for the singer "Dear No One" is included in the deluxe edition with a new track called "Beautiful Things". The Target deluxe edition includes two new tracks called "Personal" and "Bottled Up". "Personal" could've easily been a part of the standard edition and "Bottled Up" is a great bonus for fans who wanted a little more Tori Kelly.
Unbreakable Smile is an impressive debut album from an artist that has found her voice, sound and purpose throughout years of being in the industry. Sometimes it can be difficult to root for the mainstream world when some of the artists that get the shine don't have half the talent of some of the artists trying to find success away from the Billboard charts. There is no doubt in my mind that if you have no idea who Tori Kelly is right now, you'll know who she is by the end of this year. Albums like Unbreakable Smile are the starting point to becoming a superstar and Tori is definitely on her way to that level, being boldly authentic and effortlessly talented.