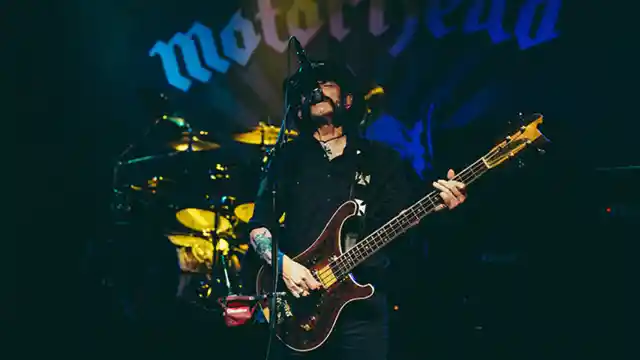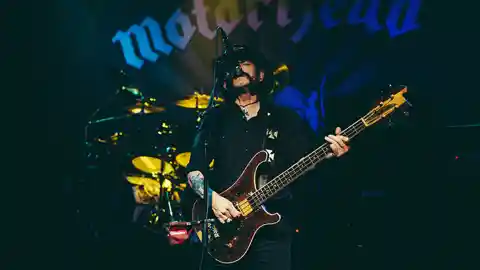 I found myself standing outside of the Fillmore Charlotte in North Carolina on Wednesday, September 23, in a line full of people in uniform to see Motorhead. The standard uniform for a heavy metal concert is some combination of black and denim, in case you were wondering.
It appeared to be a crowd that Dewey Finn (from School of Rock) would have been proud to be a part of. As I stood there I took notice of all the different band shirts that were on display; everyone from Kreator, to Testament, to Dio was represented. But the two most prominent band t-shirts that were evident were Anthrax and Motorhead – the two bands that everyone was there to see.
The first band that opened up the night was Crobot. Out of Pottsville, Pennsylvania, Crobot gave a high energy performance that warmed up the crowd. Highlighted by the stage presence of singer Brandon Yeagley and guitarist Chris Bishop, the band hits hard and has a throwback feel to classic 70s garage rock.
Anthrax took the stage next. Considered one of thrash metal's "Big Four" (along with Metallica, Slayer and Megadeth) from the 1980s, I was almost fooled by the presence of Gatorade and Fiji Water sitting on their drum riser in a place where beer and vodka resided decades ago. Headed by the intense lead singer Joey Belladonna and power chord guitarist Scott Ian, Anthrax threw down a blistering nine-song set including favorites like "Antisocial," "Fight 'Em 'Til You Can't," "Efilnikufesin," and "Indians."
There are a lot of individuals across the rock music landscape that have an easily distinct look and voice. Everyone knows when they hear Mick Jagger's voice stemming from his prominent lips, or Robert Plant's soaring vocals as he tosses his curly blond locks back and forth. Motorhead frontman Lemmy Kilmister belongs right in that class with his easily distinguishable mutton chops, facial moles and abrasive voice. He has the look and sound of pure rock and roll, a voice that reveals a life of hard living and hard music.
There has been a lot of speculation lately regarding the health of Kilmister, who ended a show in Utah after four songs in late August and cancelled a subsequent show in Denver after battling some health issues. However, on this night, Lemmy appeared to be in good spirits as he casually walked out from behind a high stack of Marshall speakers on stage and led Motorhead into their first song, "Bomber," from the identically named 1979 album. The band plowed through a 13-song set that included the uptempo "Rock It" and a great rendition of "Doctor Rock" in which drummer Mikkey Dee showed off his double bass skills in a lengthy drum solo. Lemmy didn't move from behind his microphone stand at all during the set; his stillness was offset by guitarist Phil Campbell, who was all over the place, taking every opportunity to play to the crowd. But in watching Lemmy closely, it was evident that his manual dexterity on his bass guitar was simply amazing as he was able to play "Ace of Spades" at a breakneck pace as the crowd went wild.
"We are Motorhead, and we play rock 'n' roll," Lemmy reminded the crowd before starting the last song of the night, "No Class." It is a famous line that he manages to work in at every concert. However, there didn't need to be a reminder of what kind of music Lemmy and his band were dishing out; this was the loudest concert I've ever experienced in a venue of Fillmore Charlotte's size. Lemmy brought the band back out for an encore song, "Overkill," which Dee kicked off with some of the fastest double bass drum beats I've ever heard. "Only way to feel the noise is when it's good and loud," Lemmy rumbled into the microphone. Truer words have never been spoken.
The Motorhead tour has two remaining dates, and their European tour kicks off in November, starting in Paris, France. Motorhead is touring in support of their new album, Bad Magic, which is available for purchase on iTunes. Click here to view the full gallery of photos from this event.