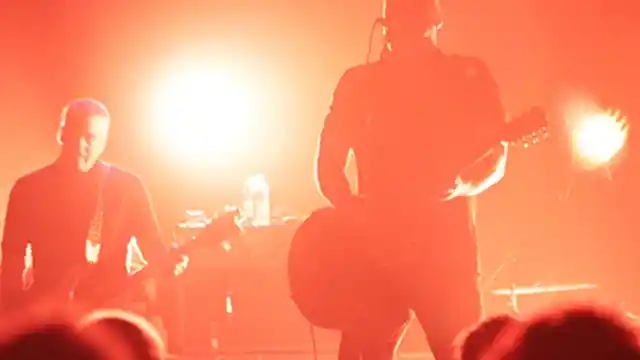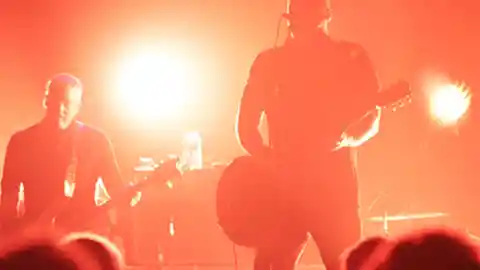 The 90s brought to the forefront many different genres in music, from grunge and progressive rock to rap and hip-hop. Despite what was popular on MTV or radio, there are many bands from this decade that I feel were extremely overlooked. Below I have compiled a list of the top ten bands and artists from the 90s that should have received more attention, focusing on the male-dominated acts (with the females to come.)
Number Ten: Blind Melon Although they formed in 1989, Blind Melon sprung on the music scene in 1991 when they signed to Capitol Records. Consisting of band members Glen Graham (drums,) Shannon Hoon (vocals, acoustic guitar,) Brad Smith (bass,) Roger Stevens (guitar) andChristopher Thorn (guitar, mandolin,) the band is most famously known for their 1993 hit "No Rain."
During their career, the band produced three studio albums, featuring other singles like "Tones of Home," "Change," "Galaxie," "Toes Across the Floor" and "Soul One." Blind Melon even opened up for bands and artists like Neil Young, Soundgarden and The Rolling Stones, however the band broke up before ever reaching mainstream success when lead vocalist Shannon Hoon overdosed in 1995. He was 28; one year away from making the infamous "27 Club."
Perhaps what was so notable about Blind Melon was their sound and style. Not quite belonging to the grunge movement that peaked in the nineties, Blind Melon seemed a rare breed of ambient rock and folk pop; something that could have fit in decades previous. However, it was Hoon's uniquely piercing vocal range alone that gave Blind Melon an edge. Hoon even held his own with Axel Rose, singing back-up vocals for several Guns N' Roses songs, most notably "Don't Cry."
Shannon was a free spirit and his life was cut way too short. However, Melon-heads were lucky to witness Blind Melon in action again, as the band released album For My Friends in 2008.
Number Nine: Toad the Wet Sprocket Consisting of guitarist Todd Nichols, bassist Dean Dinning, drummer Randy Guss and singer Glen Phillips, Toad the Wet Sprocket is an alternative rock band who formed in 1986 and became prominent throughout the nineties. Although the band received airplay on college radio stations with songs from albums Bread & Circus and Pale, the band broke through with 1991's album, fear. Singles "Walk on the Ocean" and "All I Want" both reached the top 20 on Billboard's Hot 100, while these two songs remain the band's most famous hits to date.
1994's Dulcinea produced hits "Fall Down" and "Something's Always Wrong," while 1997's Coil featured "Come Down," "Whatever I Fear" and "Crazy Life," which was featured on the soundtrack to Empire Records. Although the band broke up in 1998, they came out with a compilation album in 1999 titled P.S. A Toad Retrospective. In 2006, they reunited for a nationwide tour in the US, while in 2013 they released the album New Constellation.
I find that whenever I mention Toad the Wet Sprocket, people give me blank stares, yet they often recognize and register radio-friendly hits like the catchy "All I Want" or "Walk on the Ocean;" the latter which has been covered by several artists including John Mayer. TTWS boasts plenty of other excellent pop-rock tracks which I personally feel are better than many mainstream singles of the decade, proving that the band is beyond one-hit-wonder status. Glen Phillips' voice is infectious to say the least, while the band's talent can't be denied. Although Phillips pursues a solo career and several side projects, he continues to work with the band.
Number Eight: Buffalo Tom. Buffalo Tom is a mellow rock band that formed in 1986 but produced the majority of their work in the early nineties. The band consists of bassist Chris Colbourn, guitarist/vocalist Bill Janovitz and drummer Tom Maginnis. These boys from Boston produced five albums over the course of the nineties, however they got their start with their 1988 self-titled album, which was partially produced by J. Mascis, the guitarist and front-man for Dinosaur Jr.
1992's Let Me Come Over and 1993's Big Red Letter Day were received well by critics, while notable tracks from the latter album like "Sodajerk" and "Late at Night" were featured on the 1994 TV series, My So-Called Life. The band contributed tracks to the 1993 benefit album, No Alternative, while 1999's "Taillights Fade" was featured in the independent film of the same title. They also covered The Jam's "Going Underground" for a tribute album, while being the last musical guest featured on The Jon Stewart Show.
Although the band went on hiatus, they returned in 2007 with the album Three Easy Pieces, followed by 2011's Skins. Following in the footsteps of bands like Dinosaur Jr. and Husker Du, Buffalo Tom did receive some recognition in the nineties, and I will admit that a handful of people I've encountered who grew up in this decade do remember their music. However, compared to acts like Nirvana or Pearl Jam, it saddens me that Buffalo Tom remains unknown to the masses of people who are now in their late twenties or early thirties.
Overall, this band is American rock at its best. While they might have been labeled "alternative" due to their place in the nineties, they still have a distinct sound that any simple rock junkie will love, while albums like Big Red Letter Day are chock-full of great tracks, making it a rare gem you can play straight through.
Number Seven: Archers of Loaf Archers of Loaf are an indie-rock band from North Carolina that produced music from 1991-1998, resulting in four studio albums, various singles and EP's and a collection album. The band consists of Eric Bachmann (vocals/guitar,) Matt Gentling (bass,)Eric Johnson (guitar) and Mark Price (drums.) Their debut album Icky Mettle (Alias Records) has made various magazines' top lists of 90's albums, while it produced their most popular hit to date, "Web in Front"; a song that was featured on 1995's Mallrats soundtrack.
Their second album Vee Vee featured the hit "Harnessed in Slums," while 1995 marked their peak year, opening up for band Weezer on tour. They followed up with albums All the Nations Airports and White Trash Heroes, which contained some of my personal favorites like "Chumming the Ocean," "Form and File" and "White Trash Heroes." Although the band did receive generally good reviews over the course of their career, most of their music only received airplay on college radio stations, an even today many 90s fans have long-forgotten their music. Still, even the EP's produced by this band were noteworthy (Such as Vs. the Greatest of All Time, featuring the awesome "Audiowhore.")
Archers of Loaf are definitely alt-rock, but they also can safely be called one of the true founders of the indie-rock genre which now floods our modern radios. Each of their songs can be described as angry, catchy, smooth, heavy, melodic, neurotic, dirty and soulful. If you enjoy Sonic Youth,Pavement, Tom Waits or Dinosaur Jr., check out this band.
Number Six: The Lemonheads. The Lemonheads formed in 1986 and became prominent in the nineties scene till 1997. During this time the band came out with seven studio albums, including their popular 1992 album, It's a Shame About Ray. This album featured a cover of Simon & Garfunkel's "Mrs. Robinson," a cover of "Frank Mills" from the musical Hair and the song "My Drug Buddy," which featured former member Juliana Hatfield on back-up vocals and bass.
Other popular tunes included "Down About It," "Into Your Arms," "Dawn Can't Decide" and "If I Could Talk I'd Tell You," which was featured on the soundtrack There's Something About Mary. Formed by singer and guitarist Evan Dando, The Lemonheads have had many members over the years. Despite a hiatus from 1998-2004, the band returned to the music scene in 2005 with a reformed lineup, consisting of Evan Dando, Karl Alvarez, Vess Ruhtenberg, Bill Stevenson, and Devon Ashley.
Although there was a point in the band's career where a long-haired Dando was adorning every teenage girl's wall, the singer is indeed an underrated talent that managed to write songs about both the serious issues in society and the goofy, underestimated moments of one's life. As an alternative-pop band, The Lemonheads blended well into the nineties scene. Dando's pleasant voice, simplistic song lyrics and catchy melodies made the band's music easy to listen to an easy to remember. They pulled off songs with a hint of grunge and a bit of country, while remaining radio-friendly with their folk roots. Their song catalogue is immense compared to many 90s bands and is worth perusing through.
Number Five: Screaming Trees. The Screaming Trees formed in 1985 and continued to create music until their break-up in 2000. However, it was during the nineties when the band became notable, particularly as part of the grunge movement. Screaming Trees consisted of members Mark Lanegan on vocals, Barrett Martin on drums, Gary Lee Conner on guitar/back up vocals and Van Conner on bass/back up vocals.
Described as alternative rock, neo-psychedelic, grunge and punk, the Screaming Trees did come on the music map at the appropriate time, however despite their critical acclaim, they never received half as much attention as other grunge acts like Nirvana, Pearl Jam or Soundgarden. Thus, it's no surprise that today these bands remain popular and well-known in the public eye, whereas the Screaming Trees seem to ring no bells in the ears of music fans. The hit "Nearly Lost You" off of 1992's Sweet Oblivion was featured on the 1992 soundtrack Singles, while "All I Know" off of 1996's Dust did receive radio airplay.
Many of the artists from the Seattle-grunge scene seemed to interweave their musical efforts. For example, lead singer Mark Lanegan had support from Krist Novoselic and Kurt Cobain of Nirvana while recording his first solo album in 1990; Chris Cornell of Soundgarden helped produce the Screaming Trees debut album on Epic Records in 1991; Martin and Lanegan both contributed to Layne Staley's (Alice in Chains) and Mike McCready's (Pearl Jam) side project, Mad Season, in 1994-1995. With all of these overlapping side projects and promising musical endeavors, Screaming Trees struggled to achieve mainstream success; however their talent cannot be denied.
Lanegan's uniquely raspy voice was never lacking, while every album the band produced contained inventive hooks and lyrics that demanded attention. The band could rock as hard as anyone in their musical genre and beyond, while still creating soft-spoken ballads that anyone could relate to. Despite the band's break-up, members have continued to press on musically, especially former lead singer Lanegan, who has since created numerous solo albums and has worked with bands like Queens of the Stone Age, The Gutter Twins, and Soulsavers. Lanegan himself has been such a versatile element in the 90s music machine, I'm astounded when he doesn't get more credit. (Screaming Trees would eventually produce 2011's Last Words: The Final Recordings.)
Number Four: Sponge. Sponge is a rock band that formed in 1991, originally consisting of Vinnie Dombroski, Mike Cross, Joey Mazzola, Tim Cross and Jimmy Paluzzi. The current line-up features Billy Adams (drums,) Vinnie Dombroski (vocals,) Kyle Neely (guitar,) Andy Patalan(guitar) and Tim Patalan (bass.) Under Sony Records, the band produced debut album Rotting Piñata, which received attention from both radio and MTV, especially for hits "Molly (Sixteen Candles)" and "Plowed," which was featured in the movie Empire Records. 1996's album Wax Ecstatic produced the song "Have You Seen Mary," which was featured in Kevin Smith's film Chasing Amy. Sponge even opened up for KISS in 1996 when Stone Temple Pilots backed out.
Despite these accomplishments, the band's fame quickly faded in coming years and coming albums. However, Sponge remains one of the bands from this decade that could (and should) have received more mainstream success. "Plowed" and "Molly" still receive some radio airplay now and then, yet many still have never heard of Sponge. Unlike many bands that are products of the nineties, Sponge never gave up and is still making and performing music to this day, having released their latest album, Stop the Bleeding in 2013.
Number Three: Tonic. Although Tonic has achieved a platinum album and two Grammy nominations, as well as some of their songs receiving semi-fair airplay, the band still remains surprisingly out of the mainstream (perhaps for the better.) Still, the band has the ability to create infectious, melodic and ground-breaking music, yet they manage to remain overlooked.
Tonic has changed various members over the years, but currently the line-up consists of Emerson Hart (vocals,) Dan Lavery (bass) and Jeff Russo (guitarist.) Although the band produced several albums after the new millennium, including Head on Straight and a Greatest Hits album, their most influential work was created in 1996 with album Lemon Parade and in 1999 with album Sugar.
When they emerged on the scene, "If You Could Only See" received generous airplay, while "You Wanted More" achieved temporary popularity and was featured on the soundtrack to 1999's American Pie. However, some of their best work is found in other tracks like the angry "Casual Affair," the charismatic "Open Up Your Eyes," the heart-wrenching "Mean to Me" and the contemplative "Future Says Run." Tonic also has an ethnic edge, seen in songs like "Celtic Aggression" and "Irish," the latter almost resembling a toned-down Dropkick Murphys' song.
Overall, Tonic came around when cookie-cutter pop music and hip-hop were on the verge of exploding. Their music remains not only refreshing but imperative, especially in today's music scene when everything seems to be auto-tuned, distorted or computerized.
Number Two: Soul Coughing. Soul Coughing is one of the most unique, eclectic bands of the 90s. Hailing from New York, the band was active from 1992-2000 and consists of Mark De Gli Antoni (keyboards/sampler,) Mike Doughty (vocals,) Yuval Gabay (drums) and Sebastian Steinberg (bass). While it would be easiest to describe Soul Coughing as being in the same vein as Cake and The Eels, the truth is that the band is truly difficult to define by genre. With their indie-hipster image, they never seemed to break into the mainstream yet achieved a cult following over the course of their career. Jazz, hip-hop, experimental, and electronic elements are incorporated in every song, an it's this sometimes strange mix of sounds, as well as the eccentric lyrics, which place Soul Coughing in a category all their own. Notable tracks include "Sugar Free Jazz," "Circles," "Super Bon Bon," "Soundtrack to Mary," "Lazybones," "Rolling," "True Dreams of Wichita" and "Bus to Beelzebub." Their music was featured in movies like Dead Man on Campus and Candy, as well as TV shows like Beavis and Butt-head and The Sopranos.
Number One: Afghan Whigs. Afghan Whigs are the funk/rock band from Ohio that never quite made it big even though they created some undeniably great music. In the 90s they produced five studio albums, as well as several EP's and eventually a greatest hits album in 2006 (Unbreakable: A Retrospective 1990-2006). In 2014 they released album Do to the Beast.
If you want to dive head-first into their music, I recommend checking out tracks like "Be Sweet," "Fountain and Fairfax," "What Jail is Like" and "Honky's Ladder." My personal favorite track is the sultry "66," which was featured in the movie She's All That. Led by the provocative and baiting vocals of Greg Dulli, (who is currently the front-man for the Twilight Singers,) the music of the Afghan Whigs is a combination of soul and punk that often broods, sometimes brags, and always lusts. Their songs are restrained and border-line depraved, but they leave it up to listeners to bottle up and explode.