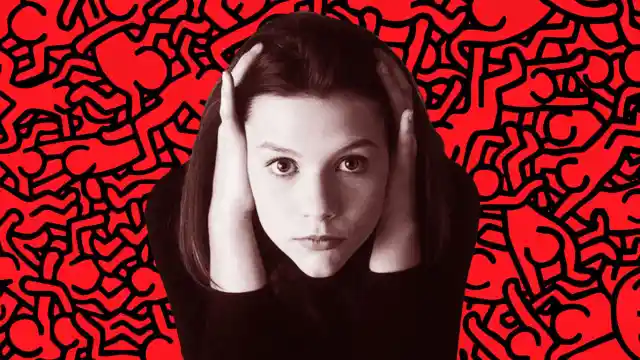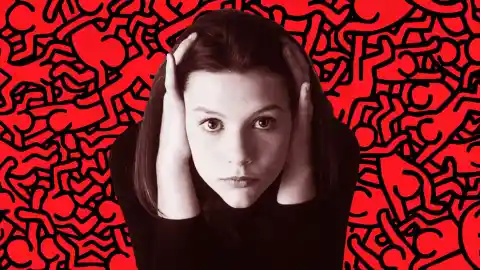 My So-Called Life is one of those shows that should never have been taken off the air. If you've seen this brilliant series, which only lasted for one season, then you'll agree with me. I'd love to get into the reasons why this show was so ahead of its time, but this article is all about the music. Yes, the show did have an official soundtrack released in 1995, but there's only one song on this list from that album. Credit for the song choices should be given to Winant Scott and W.G. "Snuffy" Walden, who would watch each episode after editing and search for the appropriate music. Snuffy also composed the main theme for the show, as well as instrumental melodies that were used in the background.
This series used a wide array of music from highly underrated bands of the 90s and even some classic rock (Grateful Dead, Elvis Presley.) However, since I could only list ten of these magical, musical moments, I had to leave out some songs by bands you should still check out (Animalbag, Jawbox, Archers of Loaf, Madder Rose, the Lemonheads, Sonic Youth, Frente!, Afghan Whigs and more.) Fans of the show may crucify me for this, but I chose to leave out "I Wanna Be Sedated" by the infamous Frozen Embryos (lead by a mute Rayanne) at Vertigo, as well as Haddaway's "What Is Love," aka the infamous scene at the high school dance where Rickie and Delia go wild bustin' moves. But hopefully I'll win your praises back with the rest of my choices (which in my opinion, are actually good songs.) So, here are the top ten musical moments from My So-Called Life (POSSIBLE SPOILERS AHEAD!)
Number Ten: "Dropout" by Urge Overkill. Many may recognize Urge Overkill for their cover of "Girl, You'll Be a Woman Soon," that was featured in Pulp Fiction. However, this song proves that this band is no one-hit-wonder, even if most of their other music still goes unrecognized. "Dropout" is a song featured on their 1993 album, Saturation. In the show, it was featured in episode eleven, titled "Life of Brian," and it's the second song played at the high school dance. Lyrics include, "baby ain't that a shame when they call you those names / dropping out from school / guess it wasn't so cool" and "yeah, you're too old to cry / too young to die / what happens in the in between? / don't you think it's strange, things just change / it's just a burnt out town, a burnt out scene." My personal favorite lines include, "lonely child, when will you see / you need to be free" and "hanging out in the parking lot at Dairy Queen / you've been a dropout ever since you've been seventeen." Personally, this song reminds me of Rayanne for numerous reasons (one being that she rarely attended class,) even though she didn't even attend the school dance. Many may not have noticed this song being played in the show as it was mainly used in the background, however it's a great track; hence, why it made this list.


Number Nine: "Red" by Jordan Catalano (Jared Leto). "Red" is a song sung by Jordan Catalano, aka actor Jared Leto, in episode seven, titled "Why Jordan Can't Read." In this episode, Angela feels a bond with Jordan, as she realizes she's the only person who knows he's dyslexic. Jordan invites her to his band practice, where he performs this song; Rickie makes Angela believe that the song is about her because of the color of her hair, when in actuality, it's about Jordan's car. Lyrics include, "I'm going nowhere / going nowhere fast / drowning in my memory / living in the past / everything looked black till I found her" and "she's my shelter from the storm / she's the place to rest my head / late at night she keeps me warm / I call her Red." Surely, with Jordan's adorable slouch, tender vocals and innocent eyes, any girl would have been duped into thinking this song was about them. The reason I included this short but sweet track is because bands like Frozen Embryos and Residue (Jordan's bands on the show) existed long before 30 Seconds to Mars (Leto's band in reality.) Well, perhaps not that long. MSCL ended in 1995 and the beginnings of 30 Seconds to Mars can be traced back to 1998; a collaboration between brothers Jared and Shannon Leto (the latter who can also be seen in the show as Frozen Embryos' drummer, Shane- remember the infamous hand-holding scene between Jordan and Angela? Shane [Shannon] can be seen talking to Jordan before Jordan walks over to Angela's locker.) Essentially, by including this song, I wanted to point out Jared's musical roots (not to mention his acting roots.) Oh yeah, and who can forget the frequently mentioned but never seen lead singer of Frozen Embryos, Tino?

Number Eight: "Everybody Hurts" by R.E.M. "Everybody Hurts" is a song by R.E.M., off of their 1992 album, Automatic for the People. In other posts where I mentioned this album, I've heard negative comments about it being the worst R.E.M. album in existence. But I felt the need to include this song as it's played during such a poignant moment in the show. It's played in the "Pilot" episode, when Angela sees her father with another woman, after getting rejected at a club with Rayanne, getting hit on by two creepy guys and being driven home in a police car. It also plays as the endearing Brian walks her home, and she wipes off her lipstick (both scenes which were beautifully depicted and were included in the show's main montage,) before she cries in the arms of her mother Patty (whom she spent most of her time at odds with, like most teenage daughters with their mothers.) This song has become an anthem for those experiencing any kind of sadness, so I won't post any lyrics; the title says it all.
Number Seven: "Blister in the Sun" by Violent Femmes. "Blister in the Sun" is a song by Violent Femmes, off of their 1983, self-titled debut album. This song plays in episode seventeen, titled "Betrayal." It's in this episode, at the beginning, where Angela does her "freedom dance" to this song, in that she realizes she's finally over Jordan Catalano. Her opening voiceover goes, "I've loved Jordan Catalano so much, and talked about him so much, and thought about him so much, it was like he lived inside me. Like he had taken possession of my soul, or something. And then one day (music begins,) I got over him!" The dance that follows, with Angela in her two-toned 90s shirt and boxers, is priceless. The voiceover continues, "It was like Jordan Catalano had been surgically removed from my heart, and I was free." We can all relate to Angela in that we've all been deeply infatuated with someone, until one day, they simply are no longer in our minds and our hearts anymore. Unfortunately for Angela, just when she thought she was over Jordan, she's reminded of her feelings when Rayanne and Jordan drunkenly have sex; and Brian gets the whole thing on videotape.

Number Six: "Fall Down" by Toad the Wet Sprocket. "Fall Down" is a song by Toad the Wet Sprocket, off of their 1994 album, Dulcinea. This song plays in episode ten, titled "Other People's Mothers," which in my opinion, is one of the best episodes of the series. Specifically, this song plays while Rayanne is drinking and passing out flyers for her party in the parking lot at school, and the song's lyrics foreshadow her eventual overdose (from ecstasy and alcohol) at her party. The first verse goes, "she said 'I'm fine, I'm okay" cover up your trembling hands / there's indecision, when you know you ain't got nothing left / and the good times never stay / and the cheap thrills always seem to fade away / when will we fall down." The second verse goes, "she hates her life, she hates her skin, she even hates her friends / tries to hold on to all the reputations she can't mend / and there's some chance we could fail / but the last time someone was always there for bail / when will we fall down." Essentially, this song is describing Rayanne's eventual downfall; luckily Angela had the sense to call Patty, who took Rayanne to the hospital and who later would describe to Angela how her roommate in college had overdosed and died. Hence, why the episode title is so brilliant, in that at first, Angela thinks Amber Graff is cool because she lets her daughter drink, but clearly Patty has her reasons for why she's so strict with Angela.
Number Five: "Try" by Billy Pilgrim. "Try" is a song by underrated band Billy Pilgrim, off of their 1994 self-titled album. It was between this track and Sunscreem's "Pressure" (which you may recognize as the third song played at the dance and as the song who's repeated lyrics are "release me.") However, I felt this song, which is played in episode eleven, titled "Life of Brian," was a better fit for this list. Specifically this track is the fifth and final song played at the World Happiness Dance; the event where the wires get crossed in everyone's love-lives. Essentially, Brian breaks off his date with Delia because Angela asks him for a ride to the dance; Angela asks for a ride in hopes of running into her crush, Jordan; Brian tries to reconcile with Delia, who decides to dance with Rickie instead; Angela realizes she ruined Brian's night and asks him to dance, but he says no. Lyrics from this song include, "form one thought, break it off, take a breath, carry on / you think you matter so much, that you're the only one / in your mind you're a star / that I can see from afar / before you've even begun to try / to keep it all in sight" and "watch the lights flash by my window / throw ghosts on the wall / and every room in my house / answers back when I call / trace the outline within / trust in dreams to begin / try to keep it all in sight / and try to work it all out." The best part of the song, however, is when the band sings, "try if you will, try if they won't / you're damned if you do and you're damned if you don't." For this specific scene at the dance, I thought this was a great song choice, as each character eventually tries to mend the relationships they've hurt, although for the most part, to no avail.
Number Four: "Dreams" by The Cranberries. "Dreams" is a song by The Cranberries, off of their 1993 debut album, Everybody Else Is Doing It, So Why Can't We? Specifically it's featured in the show's third episode, titled "Guns and Gossip." Angela is lying in bed, listening to this song, when Patty enters her room. During this particular episode, a gun goes off at school, causing panic especially among parents, while Angela is still hung up on Jordan. The lyrics most definitely apply to how Angela feels at this point in the series, especially the opening lines, "oh, my life is changing everyday / in every possible way." Other lyrics include, "I know I've felt like this before, but now I'm feeling it even more / because it came from you / and then I open up and see, the person falling here is me / a different way to be" and "now I tell you openly, you have my heart so don't hurt me / you're what I cannot find."


Number Three: "Make it Home" by Juliana Hatfield. There were actually three Juliana Hatfield songs used in the series; the two others were "Dame With a Rod" (at Rayanne's party when Angela enters) and "Spin the Bottle" (when the girls are preparing for Rayanne's party.) I was highly tempted to include this latter track on this list (which was also included on the 1994 soundtrack to Reality Bites,) but nothing beats the sheer beauty of Hatfield's song, "Make it Home." To my knowledge, this track by this highly underrated artist was only featured on the show's 1995 soundtrack. Specifically it was featured in episode fifteen, titled "So-Called Angels," in which Hatfield herself makes an appearance. Essentially, Angela first meets Hatfield, a homeless woman, after hearing her play this song in a classroom at school when no one else is around. A conversation ensues between Angela and this woman, with the woman saying, "It's funny, before I'd never go to school, and now that I don't go to school, I'm always here." Angela says, "what was that song…that was beautiful." The woman replies, "it's just a song I fool around with…I'll probably be working on it forever." She then tells Angela that she's been looking out for Rickie, who in this episode is having trouble finding a place to live. All of this conversation subtly points out what we find out later- that this woman (Hatfield) is actually an angel who froze to death due to being homeless. This acoustic-driven song makes me tear up every time I hear it, and I'm sure I'm not alone. The best part of the song is the ending when Hatfield sings in a higher register, with the following lyrics: "wake it, wake your dream / one forgotten me / sleepin' deep inside o' you / heavenly peace."


Number Two: "Return to Innocence" by Enigma. "Return to Innocence" is a song by Enigma, off of their 1993 album, The Cross of Changes. In the show, this song is played in episode five, titled "The Zit." Specifically, it is played during the fashion show, which for the majority of the episode, Angela's mom bugs her to go to; however, Angela feels she's too old to do it, and at the episode's conclusion, she suggests her sister Danielle take her place. This is yet another scene in the show when I teared up, and how could one not, with this deep song being paired with Angela's introspective words? Even Angela herself has tears in her eyes when she says, "sometimes it feels like we're all living in some kind of prison…and the crime is how much we hate ourselves…It's good to get really dressed up once in awhile, and admit the truth: that when you really look closely, people are so strange and so complicated that they're actually…beautiful. Possibly even me." Lyrics from this song include, "don't be afraid to be weak / don't be too proud to be strong / just look into your heart, my friend / that will be the return to yourself / the return to innocence" and "if you want, then start to laugh / if you must, then start to cry / be yourself, don't hide / just believe in destiny / don't care what people say / just follow your own way / don't give up and use the chance / to return to innocence."


Number One: "Late at Night" by Buffalo Tom. "Late at Night" is a song by the underrated band, Buffalo Tom, off of their 1993 album, Big Red Letter Day. Another song from the album that was featured in the show and on the soundtrack was "Soda Jerk," while "Late at Night" surprisingly was not featured on the soundtrack. Specifically the song was featured in episode twelve, titled "Self-Esteem," in which Jordan will only agree to be with Angela in private. The song plays when the band themselves perform live at Pikestreet, while it also plays at the episode's infamous conclusion: when Jordan says to Angela, "can we go somewhere?" and he holds her hand in public for the first time. Is it really a surprise that this moment is number one? Any true fan of the show was rooting for Angela and Jordan to become a couple (and surely they were rooting for Rayanne after she told Jordan of Angela, "she's not gonna wait around for you forever.") Lyrics include, "if I could hold them in my hand / I'd make them understand / I'm not a haunted mind / I'm not a thoughtless kind / if I could put them in a jar / I know they wouldn't scar / I'd do it if I could / I hope you know I would."