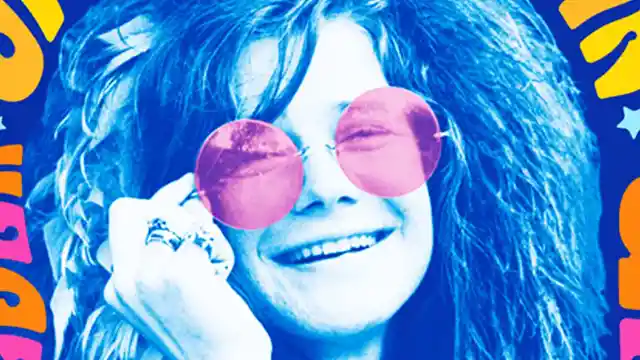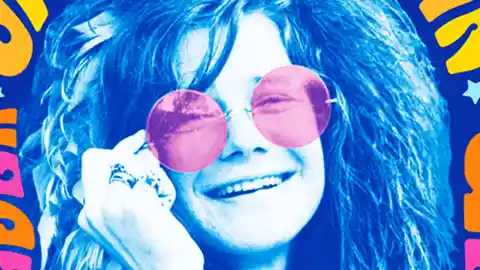 Rock and roll has long been a male-dominated world with the occasional woman taking center stage. For some reason, women have had a hard time breaking into this boys club, and while artists such as Sheryl Crow, Bonnie Raitt and Linda Ronstadt have all had successful careers, they never rocked as hard as their male counterparts. However, there have been a few who have bypassed the boys and have proved they can rock just as hard. Here is a list of women who broke down the stereotype:
Number Ten: Nina Hagen. Somewhat obscure, but nevertheless definitely worth a nod, Nina Hagen has been a critical force in alternative rock for four decades. The German-based singer has always stayed on the fringes of popular music. Often called the "Godmother of Punk," she has unapologetically taken music to its limits. After the demise of two bands, Hagen moved to London in the early '70s at the height of the punk scene and became friendly with the Slits and the Sex Pistols. Back in Germany, she formed the Nina Hagen Band and released a self-titled debut. The disc featured a cover of the Tubes' "White Punks on Dope" sung in her native tongue. In 1981, she relocated to LA as a solo artist, signed with Frank Zappa's manager, Bennett Glotzer and released her first English-language album, NunSexMonkRock, which was crafted with a mix of punk, funk, opera and reggae. The album dealt with such topics as religion, drug abuse and motherhood. While she has never charted in the States, she has built a large cult following. To date, Nina Hagen has released 15 studio albums and 14 compilations and worked with the likes of the Red Hot Chili Peppers, Martha Wainwright and fellow German singer, Lene Lovich.
Number Nine: Alison Moyet. Another rather obscure artist, Alison Moyet first came to the public eye as a member of Yazoo with Vince Clarke of Depeche Mode. The synthpop duo released only two records before going their own ways, but managed to get one song in the States, "Situation," which peaked at 73 on Billboard. On the other side of the pond, their debut, Upstairs at Eric's, was a smash hit, and three of the duos singles made it to number 3. Since the demise of Yazoo, Alison has had a stellar career releasing seven highly acclaimed recordings. Album sales in the UK have surpassed 2.3 million. Though she has had a difficult time finding success in the States, she's a goddess in her native country. I first discovered the gifted singer with her third release in 1991, Hoodoo. The album blew me away as her incredible voice was stretched to its limits. With little or no help to promote the album from Sony, it would go unnoticed in the States. Her follow-up, Essex, was again a chart topper in the UK, but fell through the cracks in the states despite having the commercial dance number "Whispering Your Name" as the lead single. Her latest, The Minutes, again finds her hitless in the US, but huge in the UK.
Number Eight: Deborah Harry. Emerging from the infamous CBGB's, Deborah Harry fronted the new wave band Blondie. Unlike other bands who came out of that scene, Blondie were destined to be a pop band with an edge. Their self-titled debut was wave with punk tinges. Songs such as "X-Offender" and "Rip Her to Shreds" were more punk than wave, but tracks like "In the Flesh" and "Little Girl Lies" had a pop sensibility. It would take one more "flop" with Plastic Letters before they found mainstream success. Parallel Lines was released in February of 1978 to critical and commercial success, and the hit single "Heart of Glass" would give the band worldwide acclaim. As to not abandon their punk roots, they offered up the tracks "Hanging on the Telephone" and the mega hit "One Way or Another." The album would go on to sell twenty million copies and secure the top spot for the band. However, it has been said "you are only as good as your last album," and that was definitely true as Eat to the Beat paled in comparison to Parallel Lines, despite the single "Dreaming." Debbie wasn't phased and went to work on the track "Call Me" for the film American Gigolo which resulted in a Grammy nomination. The band's next record, Autoamerican received high praise, thanks to the songs "Rapture" and "The Tide is High." However, following the release of The Hunter, Debbie and the boys took a break. While they would reform in '81, they had a hard time pushing albums. In 1996, Shirley Manson had the honor of inducting Blondie into the Rock and Roll Hall of Fame. Deborah Harry has become an icon, and her influence can be heard by countless other female artist.
Number Seven: Tina Turner. Long before Tina sang the pop song "What's Love Got To Do With It," she was a rock goddess in Ike Turner's band. Officially started in 1960, the Ike and Tina Review would go on to become one of the hottest acts in music history. Her delivery was raw, spontaneous and sexual, and she knew how to play a crowd. While the band were great live, they didn't come without hit records such as "A Fool in Love," a smokin' version of the CCR hit, "Proud Mary," and the self-penned "Nutbush City Limits," which later be a hit for Bob Seger. Often referred to as the "Queen of Rock and Roll," Tina, under direction of Ike, cleverly mixed soul, R&B, blues and rock. Proving she was more than a one-trick pony, she appeared in the Who's film, Tommy as the Acid Queen, which she pulled off flawlessly. But below her tough chick persona, she was a victim of domestic abuse at the hands of Ike and filed for divorce in 1976. Now a solo act, she pieced together a career that would far surpass her expectations. While she was now considered "adult contemporary," she was a hit-making machine with songs such as Al Green's "Let's Stay Together," "We Don't Need Another Hero" and "Private Dancer." To date, she has won eight Grammy awards, has sold over 100 million records worldwide, and in 1991, she was inducted into the Rock and Roll Hall of Fame, minus Ike. Throughout her career, she has influenced countless performers including Mick Jagger, Beyoncé and Mary J. Blige. And at 75, she still has the hottest legs in rock.
Number Six: Stevie Nicks. Stevie Nicks is a veteran rock star, but long before the limelight was bestowed upon her, she was just another female vocalist trying to break into the rock world. It was by sheer chance that she and her boyfriend/musical partner, Lindsey Buckingham, were in the same studio as the blues driven band Fleetwood Mac. So impressed by the duo, they were offered a place in the band on the spot. With her signature voice, lace outfits and long golden locks, she had the ingredients for a rock goddess. What followed after Buckingham and Nick joined, the band would make Fleetwood Mac a household name as they churned out hits like an assembly line. It would prove to be a wild ride as the band fell victim to rock and roll excesses. Like so many artists, cocaine was the band's drug of choice and with millions of dollars, they had no problem obtaining the powder. While still in the band, Nicks' took on a solo career and released the multi-platinum record Bella Donna. It would take her six years, but in 1986 she emerged from the Betty Ford Clinic clean and has remained drug free. To date, Nicks has released eight studio albums, been nominated nine times for a Grammy as a solo artist, won one for her part on Rumors, and she, along with Fleetwood Mac, won the Grammy Hall of Fame award, as well as the Rock and Roll Hall of Fame. With all the wounds healed, the band continues to sell out stadiums worldwide.
Number Five: Grace Slick. Best known for her part in Jefferson Airplane, Grace Slick has reached icon status. Originally a folk group, they would go on to spearhead the psychedelic movement of the mid to late '60s. While she wasn't a founding member, she quickly became the voice of the band as they played a bevy of festivals including, the Monterey Pop Festival, Woodstock and Altamont. On the Airplane's second recording, Surrealistic Pillow, Grace Slick had two major hits, "Somebody to Love" and the drug-fueled "White Rabbit." While subsequent albums would lack hit singles, the band was more focused on making great albums and did so with the likes of After Bathing at Baxter's and Crown of Creation. While Airplane were still hitting the charts with albums, the Frank Zappa influence was becoming the groups new sound and key members were dropping like flies. By 1972, the band was in disarray as they recorded their fourth and final album, Long John Silver, which failed to chart in the top 10, and as their popularity began to decrease, the Jefferson Airplane disbanded. Grace forged on with her 1974 release of Manhole and established herself as a credible solo act. At the same time, Slick and company formed Jefferson Starship who, too, enjoyed a successful run through the mid '70s and '80s with hit singles such as "Miracles" and "Jane." Grace left the band briefly to combat her alcoholism, but upon her return, they would churn out such hits "We Built this City," "Sara" and "Nothing's Gonna Stop Us Now." Despite the success, Grace openly criticized the band in several interviews. In 1989, Slick alongside former Airplane members, reformed the original lineup and released a reunion album and went on a highly successful tour. In 1996, she and the legendary band were inducted into the Rock and Roll Hall of Fame.
Number Four: Joan Jett. Joan Jett has had one hell of a long career and showed even the toughest male band's she could carry her own equipment. As a former member of the all-girl band, the Runaways, she catapulted her way on to the Rock 'n' Roll scene with a f— you attitude. While she wasn't the front woman, she handled songwriting with Lita Ford, Sandy West and Cherie Currie, played rhythm guitar and occasionally sang lead. With five LP's under their belt, they would go on to conquer Asia, Europe, Canada, South America and Australia, but were vastly ignored in the States. With the departure of Currie after the band's third record, Joan took over lead singer duties. The group would disband in 1979 leaving Joan to fend for herself. While it was slow going, Jett would release a self-titled debut and would go on to form the Blackhearts. The band would go on an extensive tour and build a large following in New York's punk scene. She would rerelease her debut as Bad Reputation to moderate success, but with a new medium called MTV, the band's next record would fly off the charts into superstardom. I Love Rock 'n' Roll was released on December of '81 and would go on to sell 10 million copies. She gave a nod to the past on such tracks as the Tommy James hit "Crimson and Clover" and the Dave Clark "Bits and Pieces." But that was just the beginning as Jett has had several hits since then including, "I Hate Myself for Loving You," "Bad Reputation," "Do You Wanna Touch Me" and "Light of Day." Jett was one of two women who made it onto Rolling Stones' greatest guitarist of all time, and after being nominated twice, Joan Jett will finally be inducted into the Rock and Roll Hall of Fame in April.
Number Three: Ann and Nancy Wilson. The Wilson sisters have been rocking for four decades and are showing no signs of retiring anytime soon. As the leaders of the Seattle-based group Heart, they proved to everyone that girls can rock. With Ann on lead vocals and sister Nancy on guitar, the band skyrocketed to the top with the release of Dreamboat Annie with hits "Crazy on You" and "Magic Man." Subsequent albums as Magazine and Little Queen found even more commercial success with tracks such as "Heartless" and "Barracuda." The band hit their stride with the seminal release, Dog and Butterfly. While the recording had a Zeppelin feel, Ann and Nancy struck gold as the album would go double platinum and yield two top 10 tracks, the title track as well as "Straight On." The band continued their reign in 1980 with Bebe Le Strange which contained their hit "Even it Up," and following that, they released another double platinum, Greatest Hits/Live, but under the surface, the group was in turmoil and key members were either voted out or quitting. The early '80s were tough on the sisters, but in spite of it all, they kept albums coming, and in 1985, they released Heart. Though the album was more pop oriented, it gave Ann and Nancy their confidence back as it contained such hits as "These Dreams," "What About Love," "If Looks Could Kill" and "Nothin' At All." They continued to with a plastic pop sound until 1990, but while they were gaining a legion of new fans, they were abandoning old ones. Ann and Nancy decided it was time to get back to their roots and released a four song EP under the name Lovemongers, which contained the Led Zeppelin classic "Battle of Evermore" and a reworked version of "Crazy on You." With the success of the EP, the sisters decided to release a full length, Whirlygig. Again, the mood of the album was quieter and intimate. In their third decade, Ann and Nancy have returned to the type of rock that made them famous and have released three highly acclaimed albums. Over the span of 40 years, Heart has sold 35 million albums, have had 20 top forty hits, seven top 10 albums and have been inducted into the Rock and Roll Hall of Fame.
Number Two: Patti Smith. Poet, songwriter, performer, and visual artist are just some of the labels that have been pinned on Smith. Like most punk performers out of New York, Patti had to cut her teeth at the mecca known as CBGBs. It wasn't long after meeting Lenny Kaye that she formed the Patti Smith Group. Deeply impacted by poet Arthur Rimbaud, her lyrics were dark and haunting. The group was signed by Clive Davis in 1979 and began work on their debut, Horses. With a mix of punk and spoken word as the band covered the Them song "Gloria." Though it was barely recognizable except the chorus, Smith put her own unique spin on the tune as she borrowed a line from an earlier poem called Oath, Jesus died for somebody's sins, but not mine. Horses got mixed reviews, but as punk grew, the album was reexamined. While her next album underwent horrible reviews, she bounced back with her most commercially successful album to date, Easter, which housed the single "Because the Night" which was co-written by Bruce Springsteen. She would close out the decade with Wave, which featured "Dancing Barefoot." She sat out for most of the '80s, but managed to get out the album Dream of Life which contained the single "People Have the Power." In 1996, Patti was ready to get back to work and recorded Gone Again. To date she has recorded eleven studio albums, three live albums and six compilations. She has received a bevy of awards, including induction into the Rock and Roll Hall of Fame in 2007.
Number One: Janis Joplin. Pearl, what more can I say about Janis Joplin that hasn't already been said? She was the quintessential front woman who electrified audiences all over the world. She fronted bands such as the Kozmic Blues Band, Full Tilt Boogie Band and Big Brother and the Holding Company before striking out on her own. She first came to the attention of the public with a rousing set at the Monterey Pop Festival which included the song "Ball 'n' Chain." Her performance was pure emotion as she belted out the tune with unbridled passion. Known as the Queen of Psychedelic Soul, she would enjoy chart success with such numbers as "Piece of My Heart," "Down on Me," "Summertime" and "Me and Bobby McGee." Pearl was also a welcomed guest at Woodstock and the Festival Express train tour. While known as a singer, she also played guitar, piano and harmonica. Sadly, she was found dead at 27 in 1970, but left us a body of work that we can cherish and has paved the way for countless female rockers that came after her. Her contributions were finally recognized by the Rock and Roll Hall of Fame in 1995. Honorable Mentions: Courtney Love, the Breeders, X-Ray Spex, PJ Harvey, Karen O, Liz Phair, Sleater-Kinney, Grace Jones and Exene Cervenka.