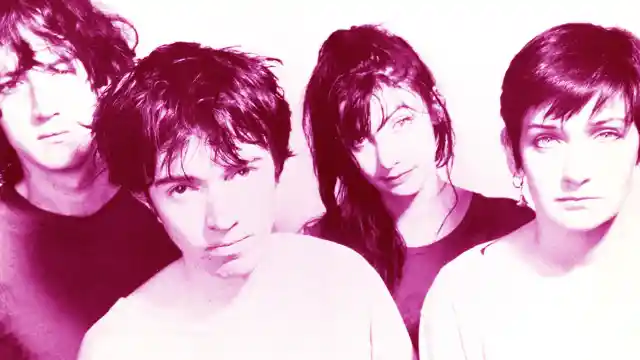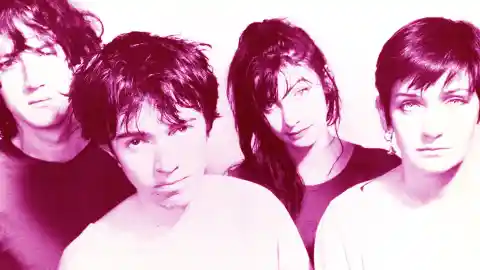 For a time, it appeared that shoegaze was ordained to go down as a short-lived moment in indie rock. Originating in the United Kingdom during the late '80s, the subgenre initially fascinated critics and listeners alike with it's abstract use of guitar effects, and vocalized melodies. Then, however, the sound's popularity was diminished when grunge and Brit-pop began to takeoff in the early 90s. Eventually, many of the pivotal bands that gestated shoegaze broke up in the coming years, and the Shoegaze movement seemed to have become all but passé.
Now, however, the sound has seemed to have made a comeback for alternative rock. Bands like Deafheaven and Whirr have introduced a modern take on the style, and many of the forebears for the genre have reformed for reunion tours. In light of the renewed interest in shoegaze music, I've taking it upon myself to make an approximate list of the five greatest shoegaze bands.
Number Five: Lush. Lush is possibly the only band from the initial shoegaze movement to visibly morph into a Brit-pop band. While carried by dreamy songs like the rest of their peers, Lush was also certainly catchier than most other shoegaze bands, and their lyrics more lucid. By the time they came to their final album (1996's Lovelife), the band had almost abandoned their beginnings for a sound that was definitively pop (even to the point where they had Pulp's Jarvis Cocker appear on one of their songs). It's easy to see that back in the day music snobs may have seen Lush as sell-outs, but their music has aged very well, and their more reflective of the sub-genre's rise-and-fall than any other.
Number Four: Cranes. The first thing recognizable about Cranes is its lead vocalist. Alison Shaw carries a mewling voice that is so helium-esque it often sounds like she lives off a diet of balloons. Her vocals can range from scary to serene, especially amidst the intense music. The band's sound is goth-influenced and learnt a darker tone to the dreamy melodies usually associated with Shoegaze. Their songwriting was often minimalist, and they proved themselves unorthodox in other methods too(The album La Tragedie d'Oreste et Electre was marketed and sung entirely in French). Still active since their inception in 1989 (aside from a hiatus from 1997-2000), Cranes are foremost survivors of the era, as well as among the most consistent with the quality of their albums.
Number Three: Ride. Considered one of the chief influences on the sound as they, along with others, had a penchant for staring at the stage during their performances, which was what cited the British press to refer to the music as "shoegazing". Ride was one of the most accessible shoegaze bands as they weren't as concerned with distortion, as they were making direct melodies, and the Oxford quartet regularly proved themselves to be some of the best pop song writers of their time. Their music led to them becoming highly successful in England, and their debut album, Nowhere, is rightfully considered one of the very best albums the genre has produced.
Number Two: Slowdive. With it's distorted sound, and affinity towards noise, shoegaze was in many ways a logical off-shoot of punk rock. Slowdive, however, thrived in how they took very minimal influence from punk rock (or even post-punk), and if anything they seemed to take more from folk, and the British Invasion of the 1960s. Their 1993 album, Souvlaki, is easily one of the most ambient shoegaze records made (Brian Eno did contribute to it), and their final album Pygmalion went in an even more, minimalist and experimental direction. Recently reunited, hopefully, we'll see new material from the band in the near future.
Number One: My Bloody Valentine. You could call this an easy pick for the number 1 spot…but c'mon, who else could it be? The Irish quartet is simply the quintessential shoegaze band and the one that couldn't possibly put out anything sub-par. Just like other top-tier alternative bands of their era (Pixies, Sonic Youth, Pavement), My Bloody Valentine carried a dynamic that seamlessly altered their sound from abrasive to calming (often simultaneously even), and found unabashed beauty in the controlled chaos of their sound. The group reached their apex in 1991 when they released Loveless, which was almost unanimously heralded as a modern-rock masterpiece. After that, though, it seemed like the band had nothing else to say as they released no new material for over 20 years. Then, making a surprise release in February 2013, the band finally released a follow-up to Loveless, entitled m b v that received similar acclaim. Who knows, maybe we can attribute the heightened relevance of shoegaze music to that of My Bloody Valentine's long-awaited return.