We already brought you parts one and two of our list of the top 80 best '80s fashion trends, and now we're back with part three! Check out 10 more fashion trends of the 1980s that you either forgot about or never knew existed, and stay tuned for parts four through eight of our list. You might be surprised by what you see below!
Number Sixty: Muscle Tees. Muscle tees were popularized in the '80s by bodybuilders who really wanted to show off their rockin' bods. Today, they are worn by people who in most cases don't have bodies worth looking at.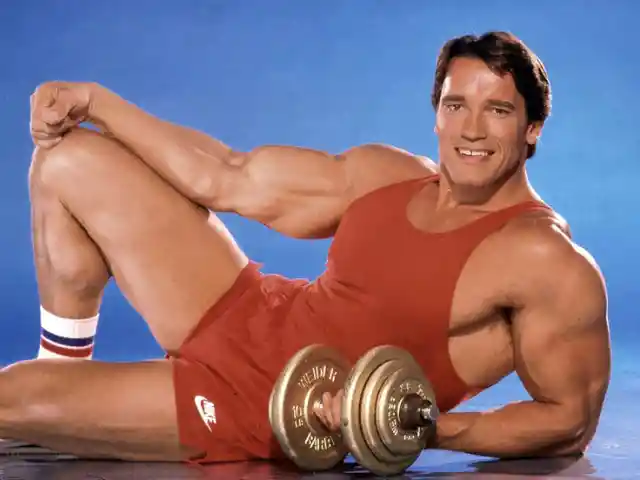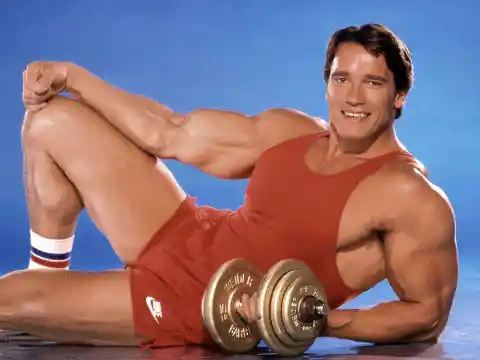 Number Fifty-Nine: Lacoste. Lacoste was a great way for preppy people of the '80s to let everyone else know just how much money they had. The bright pastel polos were a preface to the Ralph Lauren pony polos to come.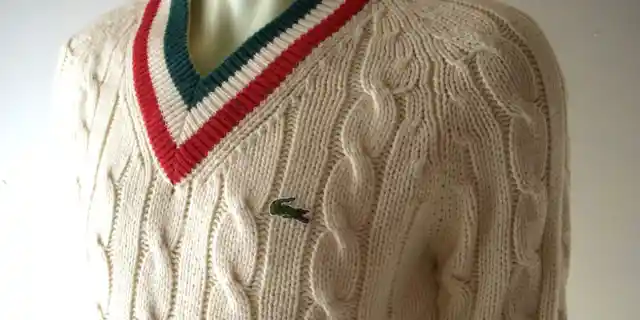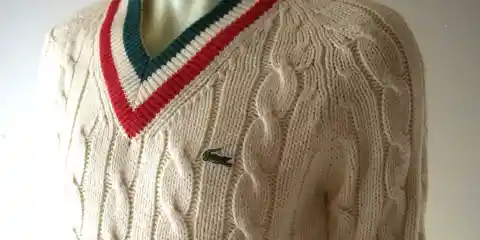 Number Fifty-Eight: Esprit. Esprit had a "real people" campaign in the '80s that really brought the brand some recognition. Their most popular item was that famous green tote bag.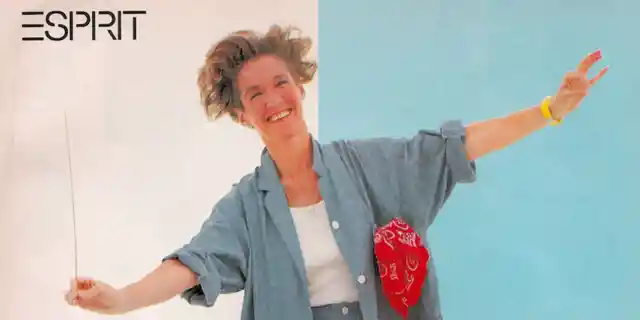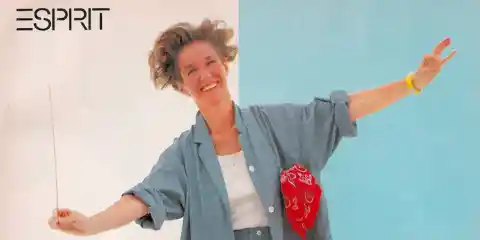 Number Fifty-Seven: Sweaters Around the Neck. Like Lacoste, wearing sweaters around your neck was a great way to let people know that you had money in the 1980s. Though it is only ever seen in movies today, people really did wear sweaters around their necks in the 1980s.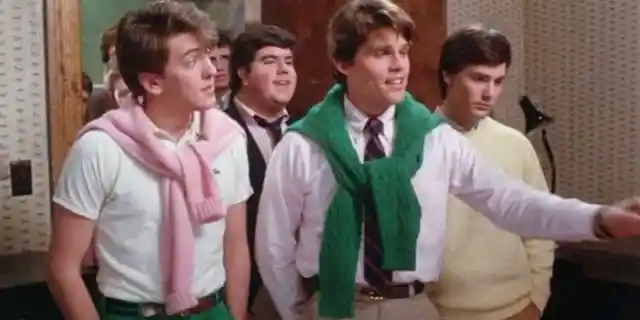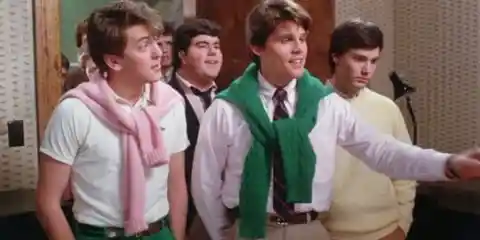 Number Fifty-Six: Slicked-Back Hair. Popularized by actors like Johnny Depp and Matthew Broderick, slicked back hair was a great way to show off chiseled cheekbones and hide the fact that you probably need to take a shower.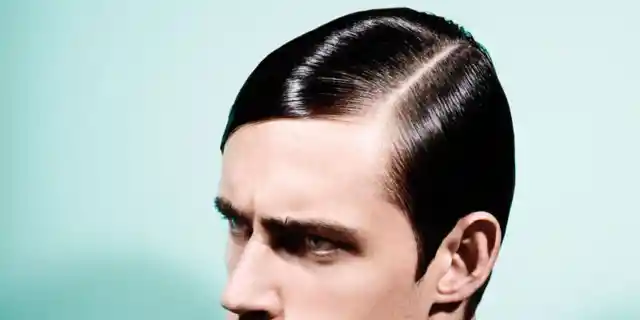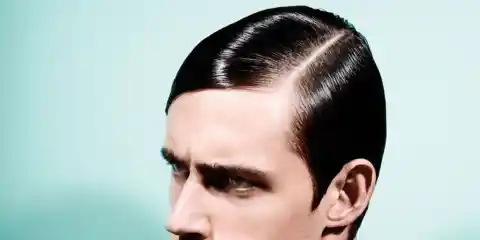 Number Fifty-Five: Iron-On Letters. Everything was customizable in the 1980s, and iron-on letters are no exception. You could iron on just about anything onto the shirt of your choice with these letters.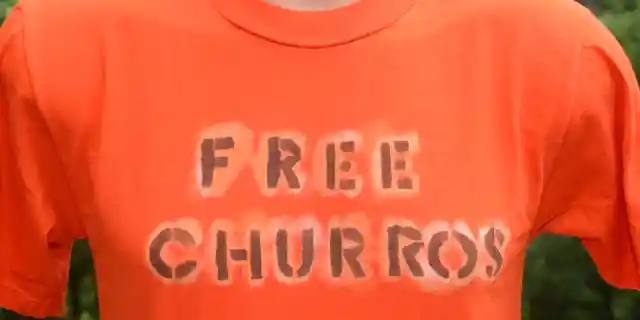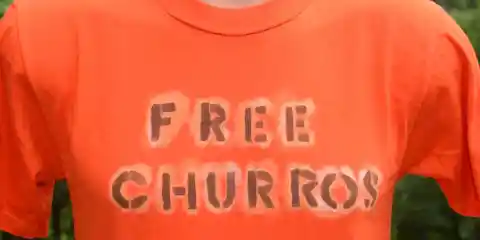 Number Fifty-Four: Miniskirts. Shorter was better in the 1980s, and miniskirts were no exception. Brightly colored miniskirts were especially popular.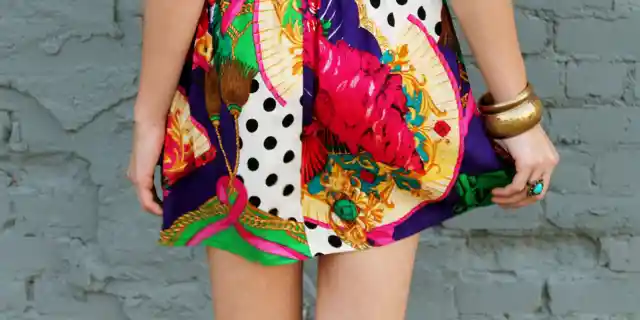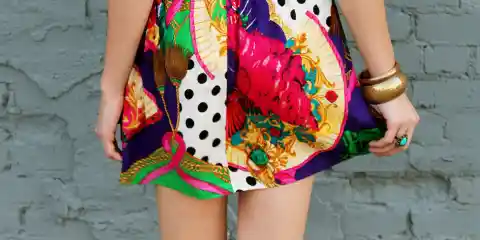 Number Fifty-Three: Parachute Pants. On the opposite end of the spectrum from miniskirts, we have parachute pants. The most attractive thing about parachute pants is that they may actually double as a parachute.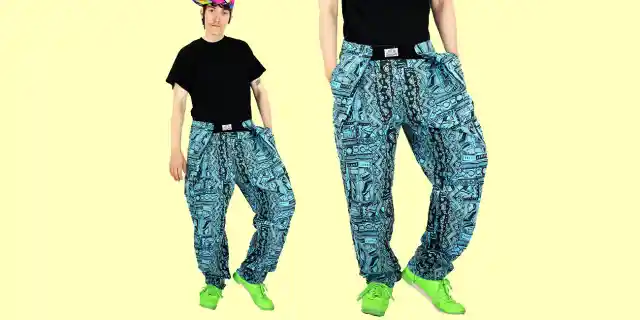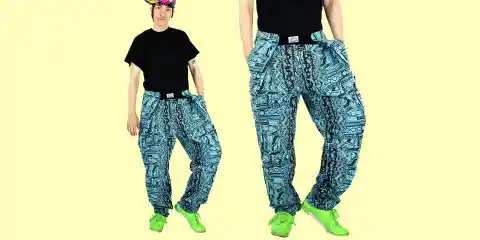 Number Fifty-Two: Keith Haring Graphics. Keith Haring was one of the most popular artists of the 1980s, and Haring is still popular with people today!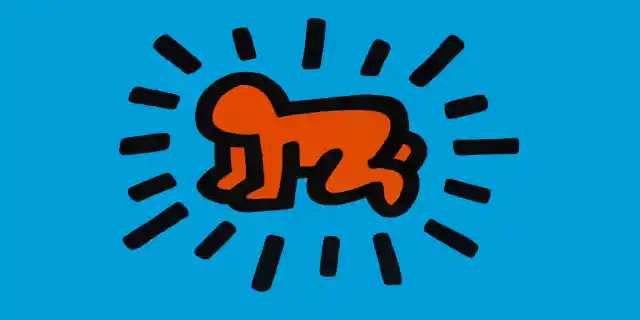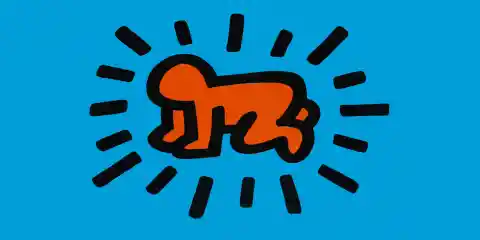 Number Fifty-One: Perms. This is one trend we're glad to see was left in the 1980s. Women would get perms to make their hair look as big as possible, no matter what the cost. Stay tuned for the following installment of our list of the top 80 best '80s fashion trends, coming soon!