We already brought you parts one through four of our list of the top 80 best '80s fashion trends, and now we're back with part five! Check out 10 more fashion trends from the decade of the 1980s that you either completely forgot about or never knew existed. And stay tuned for parts six through eight of our list, coming soon!
Number Forty: Side Ponytails. Side ponytails were huge – and we mean huge – in the 1980s, but it's not totally clear why. Maybe they were a way to let people know just how much hair you have without them having to admire the back of your head.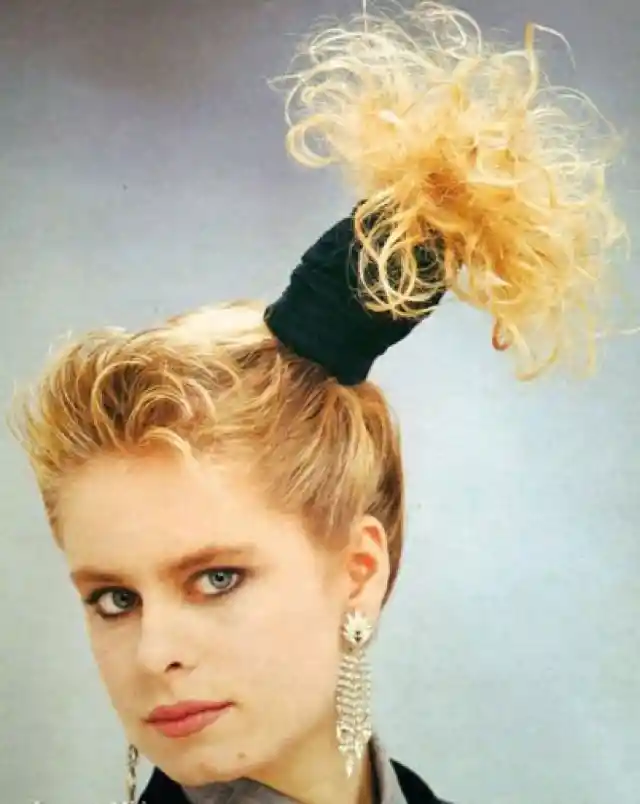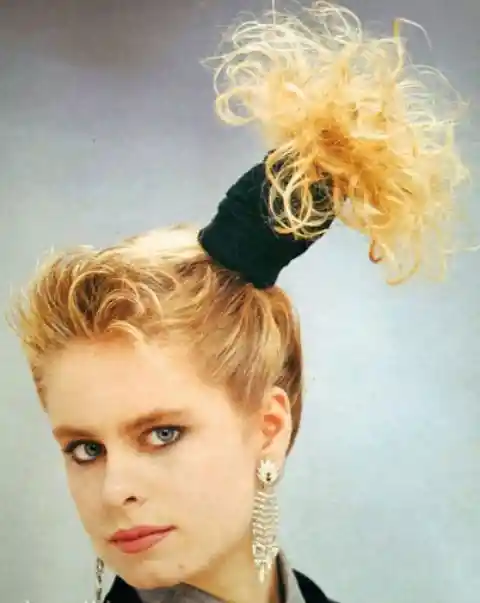 Number Thirty-Nine: Leggings. Leggings are popular today as a way for girls in college to get away with wearing "pants" without actually wearing pants, but in the 1980s, leggings were a staple part of any fashionable woman's wardrobe.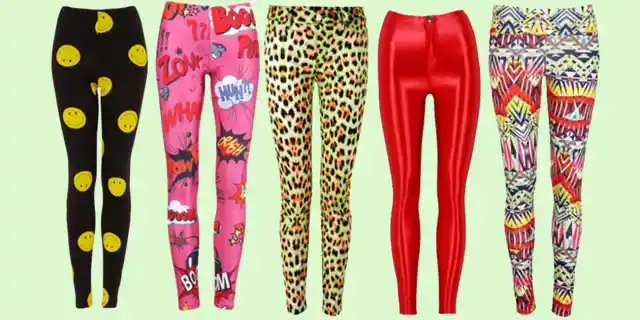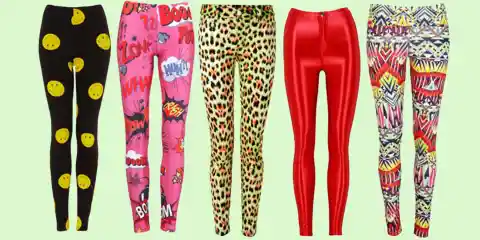 Number Thirty-Eight: Z. Cavaricci. Z. Cavaricci is responsible for popularizing the loose, high-waisted pants. The brand marketed themselves as European, but they were actually based out of California.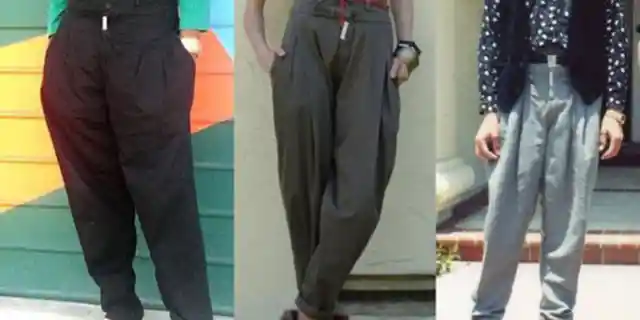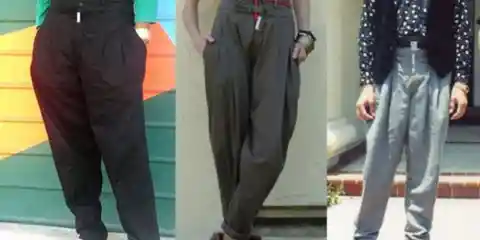 Number Thirty-Seven: Down Vests. Down vests were made popular by Back To The Future, although they're not really that practical. They may keep your core warm, but what about your arms?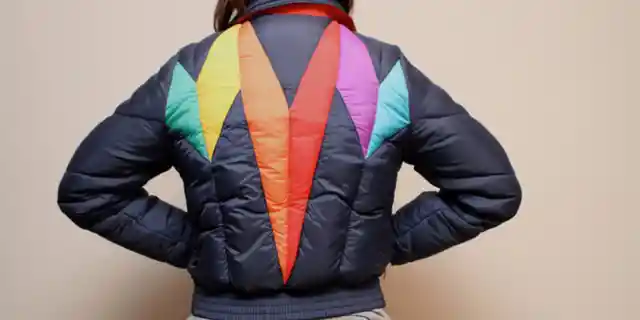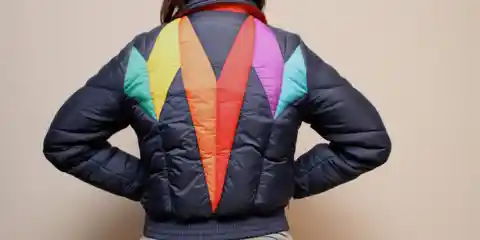 Number Thirty-Six: Cazals. Cazals were those giant glasses that are too big for everybody's face. For whatever reason, these giant glasses were really popular in the 1980s.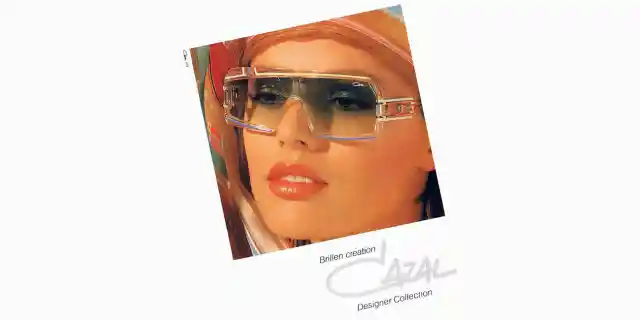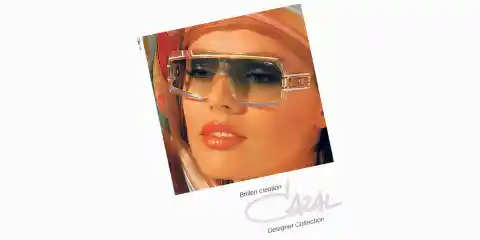 Number Thirty-Five: Miami Vice Style. Light-colored suits and pastel t-shirts became popular in the 1980s thanks to Miami Vice. Thankfully, the trend isn't so popular anymore.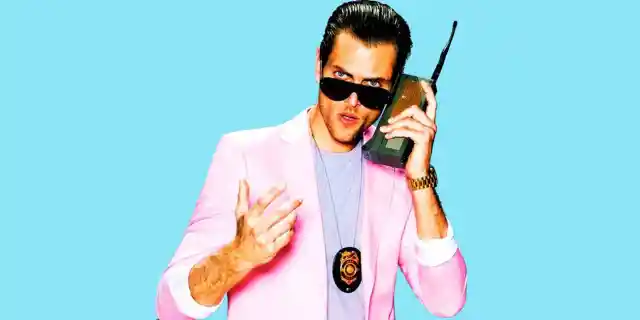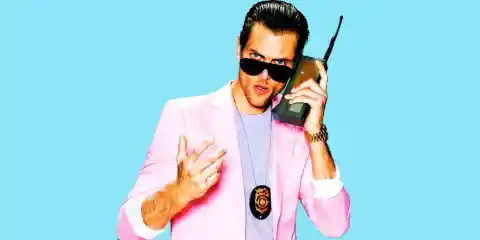 Number Thirty-Four: New Wave. New Wave style was a mix of punk and renaissance. The glam rock look was great for performers, but in reality, there was too much going on for it to work in real life.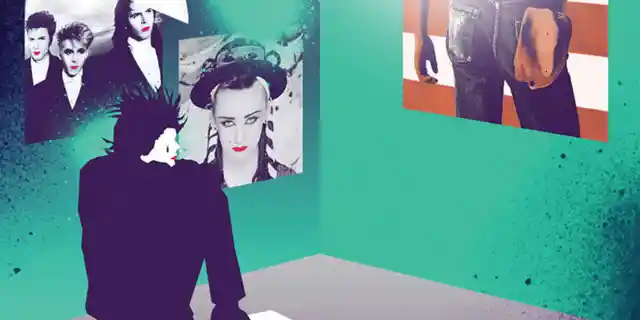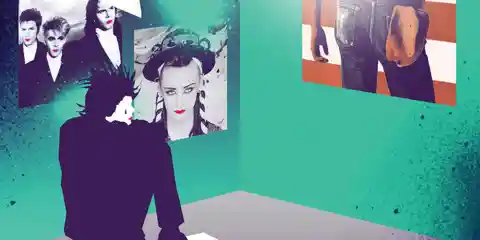 Number Thirty-Three: Lace Accessories. We have Madonna to thank for the '80s trend of lace everything. From bracelets to socks, anything with lace was cool in the '80s.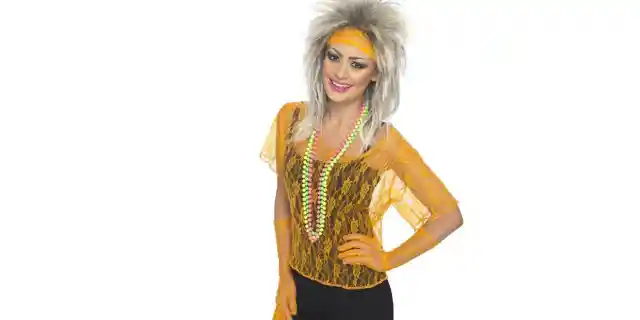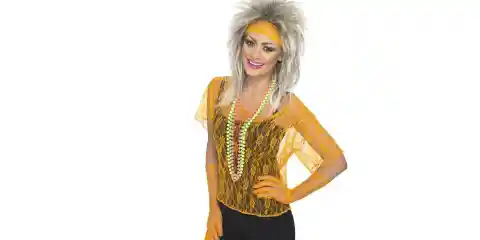 Number Thirty-Two: Puffy Shirts. Puffy shirts might be best associated with that iconic Seinfeld episode today, but in the 1980s, they were a very real fashion item, unfortunately.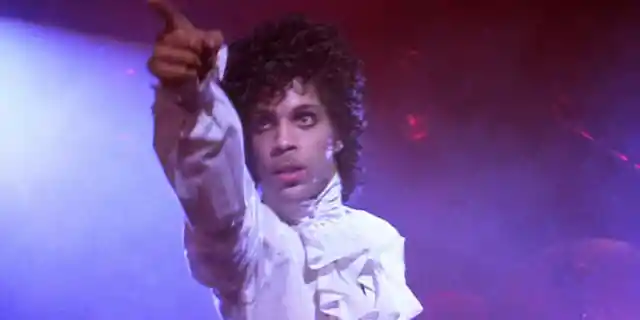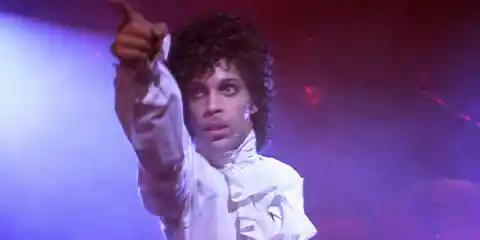 Number Thirty-One: Keyboard Neckties. Keyboard neckties were more than just a joke accessory in the 1980s! Men who wanted to "stand out" would wear these to let people know just how "cool" they were. Stay tuned for the next installment of our list of the top 80 best '80s fashion trends, coming soon!