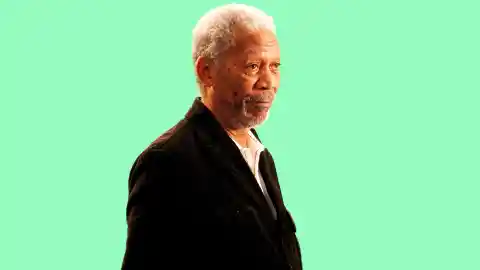 There's nothing more annoying than someone who talks too much. When it pertains to the people on this list, I wouldn't mind listening to them talk all day. Here are the world's seven most dynamic speaking voices. (While you read this post, imagine listening to Morgan Freeman narrate the words.)
Number One: James Earl Jones. Actor James Earl Jones has one of the most recognizable voices in the world. He is definitely a very talented actor, but his voice is so powerful, it's hard not to get chills listening to him speak. Some of Jones' voice-over work includes Darth Vader in the Star Wars franchise films, Mufasa in The Lion King, and he his voice has also been used in animated series such as The Simpsons.
Number Two: Sean Connery. Connery's accent is simply marvelous. His most attractive attribute is definitely his sensual voice. The actor is arguably the best actor to ever portray the role of James Bond. Besides the James Bond movies, Connery has starred in such films as The Untouchables, Indiana Jones and the Last Crusade, Robin Hood: Prince of Thieves, and The League of Extraordinary Gentlemen.
Number Three: Susan Bennett. You may not recognize her name, but I can guarantee you have heard her voice. Bennett is the voice of Apple's "Siri." Her voice is also used in Delta Air Lines terminals around the world, GPS navigation systems, and Bennett's voice has also appeared in a number of commercials. Don't be surprised if you've watched a McDonald's commercial and said to yourself that the voice sounds like Siri- more than likely it was Bennett's voice.
Number Four: Morgan Freeman. Freeman can read the phone book out loud and make it sound as if he is reading a William Shakespeare play. Some of his work includes starring roles in The Shawshank Redemption, Seven, Invictus, Driving Miss Daisy, The Lego Movie, and Lucy. His voice has also been used in national commercials. Freeman is one the most talented actors in the world, and his career doesn't seem to be slowing down any time soon.
Number Five: Sir Patrick Stewart. Today, Stewart may be most-known as Professor Charles Xavier in the X-Men film franchise. His English accent has helped him gain a lot of notoriety, and he is the voice of Avery Bullock on Fox's animated series, American Dad. Stewart's other films include the Star Trek movie franchise, Macbeth, Green Room, and Conspiracy Theory.
Number Six: Don LaFontaine. Some have argued LaFontaine has the greatest voice ever. For those who don't know who he is, LaFontaine was the voice you heard on movie trailers. Before he died in 2008, his voice was used to narrate thousands of films a year. His nicknames include "Thunder Throat," "The King of Movie Trailers," and "The Voice of God."