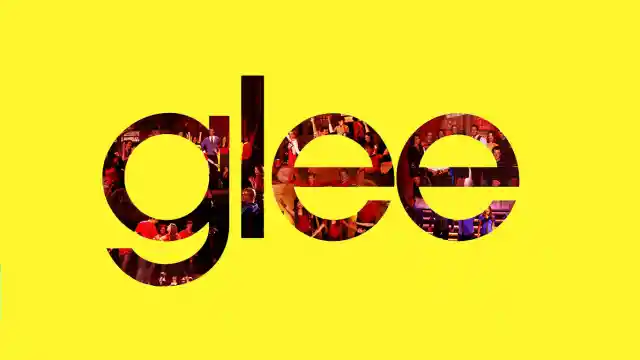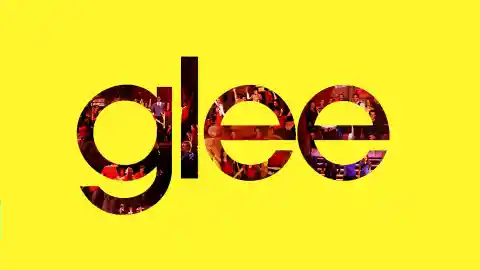 Glee ended its sixth and final season March 20th, 2015, and personally, the show helped me get through some tough times in the winter. As everyone knows by now, with a few exceptions, the artists on Glee are known for performing cover songs. Here are the top 5 musical moments of the show from season six, along with why I chose them (Possible Spoilers Ahead!)
Number Five: "Home." I was pleasantly surprised when members of the New Directions began to sing this Edward Sharpe and the Magnetic Zeros song. For one, Glee is known for doing mainstream pop and classic rock music (again, with a few exceptions), and while this song received some radio exposure, the band itself is still considered indie. Secondly, out of all the songs you could pick which carry the theme of "home" to go along with old glee club members returning to McKinley High, it shocked me that they would pick a record which came out in 2010. But it fit perfectly in "Homecoming," episode two of season six.
The song plays as old and new members of the New Directions attend the homecoming game and the bonfire. The song begins with Sam (Chord Overstreet) playing acoustic guitar and whistling, followed by Rachel, Kurt, Tina, Artie, Santana, Brittany and Mercedes singing along. Newcomers Mason and Madison audition with the chorus of the song, while Jane, Roderick, and Spencer sing parts of the song as well.
Number Four: "Time After Time." To my knowledge, this is the second Cyndi Lauper song done on Glee (the first being the Greg Laswell version of "Girls Just Wanna Have Fun," sung beautifully by Cory Monteith in season three). The song plays in "Transitioning" (season six, episode 7), which deals with the transition of the newly transgendered Coach Beiste from Shannon to Sheldon, along with the transition of Rachel moving out of her childhood home due to her two gay dads splitting up. Due to the latter, old and new glee club members throw Rachel a "transitioning party," in order for her to come to grips with her new reality.
The song starts to play right after Blaine kisses Kurt and interludes into Rachel (Lea Michele) and Sam singing a duet version of the song (with a banner in the background reading "final farewell to Rachel's childhood home"). The song ends with glee club members and friends helping Rachel pack up her things, including old photographs. In these photographs we see memories from former seasons, like Sam in Rocky Horror with the gold underwear, Kurt and Rachel sneaking on the Wicked stage while in New York, Sam and Rachel at prom and when New Directions won Nationals in season three. This song could have been sung during the series finale, as it contains the perfect message for old and new glee clubbers.
Number Three: "Take on Me." Many do not know that the band Aha created several good songs in their career, but still they remain a one-hit wonder. However, Glee luckily took us back to the 80s with this hit single. In "Homecoming" (season six, episode 2), Rachel and Kurt have decided to run the new glee club, and they invited some old glee club members back in order to enlist new ones. Although the song doesn't play till about midway through the episode, writers gave us clues by sketching certain scenes in black and white and then transitioning into color (which is what happens in the Aha video – probably my favorite music video of all time).
The song begins to play as Artie sketches the scenes to come, including Sue with her bloodhounds playing the villain (instead of the cops in the original video). Sporting subdued neon outfits and dancing through McKinley's cafeteria and hallways, Kurt, Artie, Puck, Tina, Quinn, Santana, Sam, Brittany, Rachel, and Mercedes do their own rendition of the song, singing "dadadada" along to the beat in the beginning. Like the man in the video, we see members of New Directions being pushed into the wall by Sue, until they finally escape through a hole in the wall, drawn by Artie.
Number Two: "You Learn / You've Got a Friend" (Mash-Up). When I saw that the third episode of season six of Glee was titled "Jagged Little Tapestry," my mind immediately went to Alanis and Carole, and I was right. This week's lesson on Glee was to sing a mash-up of any song from both Carole King's Tapestry and Alanis Morissette's Jagged Little Pill. Although there was a notable mash-up done of "Hand in My Pocket/I Feel the Earth Move" (done by Santana and Brittany), my favorite mash-up of the episode was "You Learn/You've Got a Friend," which was performed at the end of the episode.
Rachel begins by singing the first verse of "You Learn," then Santana sings a verse from "You've Got a Friend," then old and new glee club members join in to sing overlapping parts of each song. Glee is known for introducing the mash-up to mainstream music, combining either two songs by the same artist or two songs by two seemingly different artists; they achieved the latter with this mash-up, and I'm sure Alanis and Carole would be proud.
Number One: "It Must Have Been Love." The band Roxette must have just given Ryan Murphy permission to use their music in Glee, as season six featured two Roxette songs: "Listen to Your Heart" (sung by Lea Michele and Jonathan Groff) and "It Must Have Been Love." The latter was sung by the new, New Directions, in the episode titled "The Hurt Locker, Part Two" (season six, episode 5).
In this episode, Sue continues to try and bring down the glee club, while Spencer and Kitty finally cave and decide to join. In an effort to get Sue off their backs, Kitty hacks into Sue's personal computer and finds a list of songs which make Sue feel most vulnerable. As preparation for Sectionals against their rival, Vocal Adrenaline, the New Directions perform this song, sporting blue and black outfits, with Kitty and Spencer on lead vocals.
I chose this song for number one, not only because it's a great song, but because of what happens when it is sung. Also in this episode, demented Sue locks Blaine and Kurt in a hot elevator and won't let them out until they kiss. Blaine and Kurt both agree that they must kiss in order to escape the elevator, but beforehand they also agree that the kiss means nothing.
However, during the height of the song, as the glee club sings, "where the wind blows" before the chorus, Blaine and Kurt kiss so passionately that it's clear there's still fire between them. Of course, later in the season, they both thank Sue for getting them back together. Other songs song in this medley include Air Supply's "All Out of Love" and George Michael's "Father Figure" (which almost made this list).