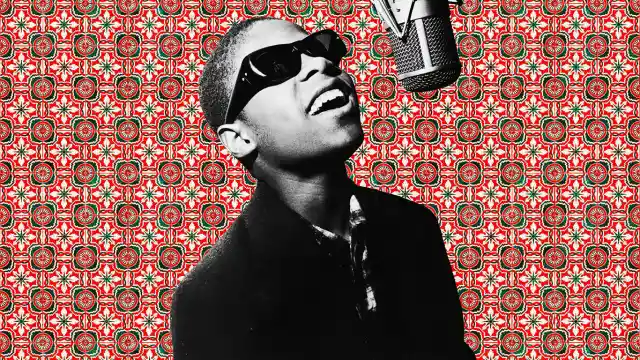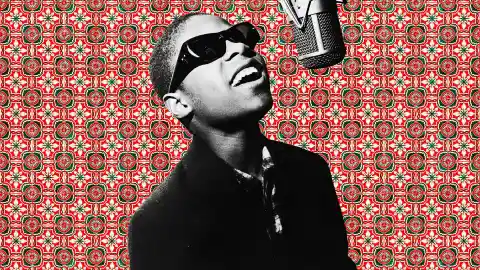 Most Motown seems to have found a way to talk about dark subject matter in a way that doesn't deter you from listening. Below is a list of the top 5 Motown albums that deal with dark matter. For those of you searching for lighter topics, you can read a review of the Jackson 5's first four hit singles here.
Number Five: Marvin Gaye – Let's Get It On (Motown, 1973). From civil rights, religion, drugs, oppression – the next dark topic on the list is sex. Marvin Gaye manages to make an entire album of songs titled like come-ons. Possibly a result of being raised to feel guilty whenever sex is involved, this masterpiece of smooth talking prescribes love making over arguing in "Just To Keep You Satisfied," as well as to "Keep Gettin' It On" even after the title track "Let's Get It On."
Number Four: Four Tops – Reach Out (Motown, 1967). "Reach Out" was jam-packed with hits: "Reach Out," "I'll Be There," "7 Rooms Of Gloom," "I'll Turn To Stone," "Standing In The Shadows Of Love," and "Bernadette" are all songs to listen to when struggling to heal the hurt of heartbreak.
Number Three: The Temptations – Sky's The Limit (Gordy, 1971). As with most drug-induced highs, once you get past the pleasure portion of the trip, a darker place becomes known. "Sky's the Limit" was, according to legend, inspired by experimental MDMA provided by the Tempts' producer Norman Whitfield. This album definitely feels like a journey as you listen to it, though perhaps not quite as psychedelic as "Psychedelic Shack." Songs like "Smiling Faces Sometimes" refer to fair-weather and false friends.2. Marvin Gaye – What's Going On (Motown, 1971)
Number Two: Marvin Gaye – What's Going On (Motown, 1971). Dedicated to Marvin Gaye's (preacher) father, "What's Going On" deals with Christian themes throughout. The title track opener address the human cost of war, "Save the Children" speaks of the protecting the innocent, "Flying High" denotes drug problems, "Inner City Blues" looks at social injustices, "Mercy Mercy Me" touches on the detriment of the environment, and together with Gaye's meaningful vocals, they make dark, yet relevant beyond the times, album.
Number One: Stevie Wonder – Innervisions (Tamla Motown, 1973). In this classic album of Wonder's, he addresses the civil rights issue of being a boy "born in hard time Mississippi" struggles to find a job " 'cause where he lives they don't use coloured people." Wonder's vocals are biting and cut deep, a style Wonder was helped in achieving by co-producers Bob Margouleff and Malcolm Cecil, who would stop the tape mid-take in order to infuriate Wonder, who had already played all the other instruments on the recording. Drastic measure for a heavy album.