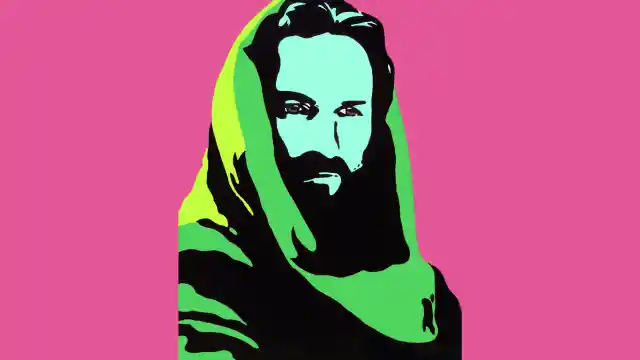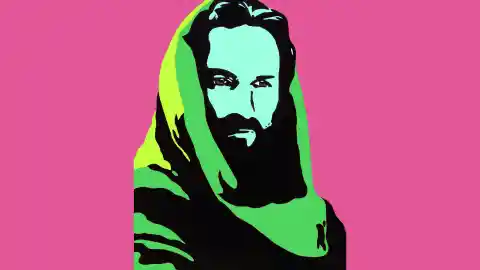 Pinning down the top 5 most definitive Christian songs is no easy task. Pushing aside all the beautiful hymns the modern church was built upon, I sought out the songs that any church kid could hear a bar of before screeching out the chorus. In other words, I wanted to find the five songs that are quintessential to the Christian music scene for this past generation.
When I put the call out on my Facebook page asking for help with this blog, I was inundated with responses; well, if you call 40+ comments an inundation. But I was blown away by the passion that so many of my friends had over this topic. There were YouTube links, lyric sheets, mentions of choreographed dance moves and shouts of "Dear Lord, never play this song again!" It resulted in this list of the top 5 songs that defined the culture of Christian music from the 80's onwards. So here, for your delight, cringe-worthy memories, and debate, is the top 5 most definitive Christian songs of the present generation.
Number Five: "I Could Sing of Your Love Forever" by Delirious?. Do you recall trying to sing this song, and running out of breath halfway through the verse due to the sheer amount of words? Delirious were integral to the worship music scene in the 90s and 2000s, and this hit by the UK band, along with their song, "History Maker," wavered the gap between 'churchy' worship music, and 'cool' worship music. To this day, they also win the unofficial award for fitting the most words into a single song.
Number Four: "Friends Are Friends Forever" by Michael W Smith. Where would Christian music be without Michael W Smith? Well, we'd be devoid of some of the most memorable songs you ever did hear, including the popular, "Friend Are Friends Forever." Throwing it back to the 80s and 90s, Smithy was one of the scenes first 'rock stars,' and Billboard called him "one of the true Renaissance men of contemporary Christian music."
Number Three: "Amazing Grace" by…everyone. It's difficult to select just one version of this classic hymn written by John Newton, simply because it has been covered and re-done by so many significant artists over the years. For the current generation, Chris Tomlin's "Amazing Grace (My Chains Are Gone)," complete with a new chorus has brought the hymnal back to life. Yet in previous years, Todd Agnew's "Grace Like Rain" brought new flavor, Amy Grant covered it with Vince Gill, and Hillsong's newest hit, "Broken Vessels (Amazing Grace)" has revamped the classic once again. This song is definitive to Christian music because it remains timeless and is just as popular as ever.
Number Two: "Shout To the Lord" by Hillsong. This is a beautiful song, really it is. When Darlene Zschech performed it in 1994 resplendent in shoulder pads and with volume in her hair that would put the 80s to shame, she put Australia on the map. The country has gone on to become one of the key contributors to global worship music. The problem is that this song is so good, it's been sung to death. Next time you go to sing this, I beg you: go and watch the original version on YouTube and then take it to church. Because when it's done well, this song is magnificent.
Number One: "Jesus Freak" by DC Talk. When Toby Mac, Michael Tait and Kevin Max Smith bounced into the Christian music scene in the 90s, they somehow managed to make Christian music cool. As one friend said on Facebook, "Finally a song that Christians were proud to play loudly while ordering at a drive thru." This track was fundamental in forming the CCM genre we know today, plus it gave us church kids a whole lot of swag (or whatever the church equivalent was in the 90s). In any case we have a lot to thank DC Talk for, most of all for defining how a generation took on the title of 'Jesus Freak' with pride and authenticity. To throw it back to the language of the day, "People say I'm strange, does it make me a stranger that my best friend was born in a manger?" Yep, it never gets old, only more cringe worthy with age.