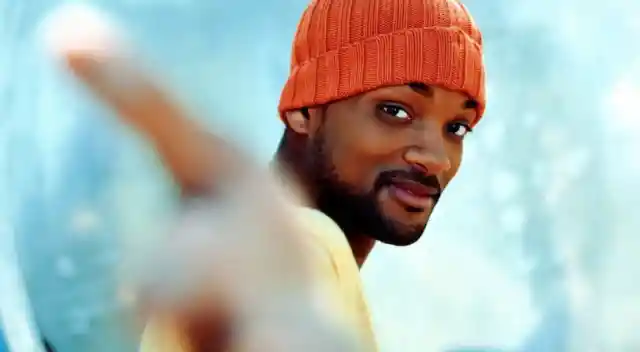 Since the late 80s, Will Smith has been a prominent figure in pop culture. Mostly known for his charm and famous role as the "Fresh Prince of Bel-Air," the West Philadelphia native has managed to create a deep impact through acting in Hollywood by smashing box office ticket sales. But of course, every actor has his or her fair share of box office fails, including Will. Movies like "Wild Wild West" and "After Earth" had sketchy landings when they hit theaters. Fortunately, Smith has had plenty of highs that outweigh his lows. Below we count down Will Smith's top five on-screen moments.
Number One: Father and son motivation, "The Pursuit of Happyness." "Don't ever let somebody tell you that you can't do something. Not even me. People can't do something themselves, they want to tell you that you can't do it." Will's character motivating his son to never listen to doubters and to go after what he wants is the number one moment on this list. If you've ever felt like giving up, watch this scene.
Number Two: The allergic reaction, "Hitch." This scene is a comical reminder that you should always know what's in your food just in case you have allergens.
Number Three: Please say hello to a legend, "I Am Legend." This scene proved once again that Will is one of the greatest actors of our generation. He has the ability to not only be comedic but to be serious and emotional as well. When his dog Sam died, he had nothing else in that zombie-infested city to keep him sane.
Number Four: The noisy cricket, "Men In Black." Agent J's (Smith) initial response to his partner Agent K when he gave him the Noisy Cricket is priceless. Later on in the film, J would find out just how much of a punch a gun the size of an Oreo has.
Number Five: You down with OPP? "The Fresh Prince of Bel-Air." Will manages to create a mini earthquake at the Banks residence while outside in the driveway doing the Na-Na to OPP next to his freshly bought car. This moment isn't from a film but from the hit television show "Fresh Prince of Bel-Air". However, it deserves some kudos due to the comical chain of events.