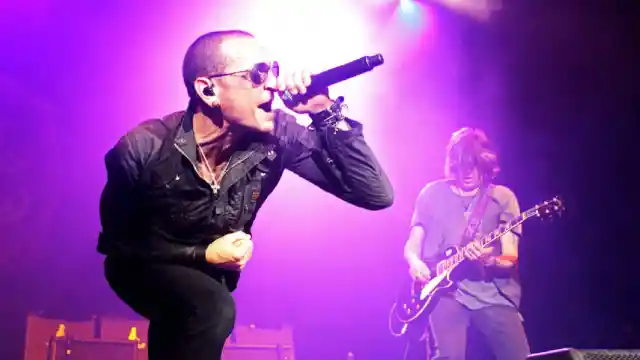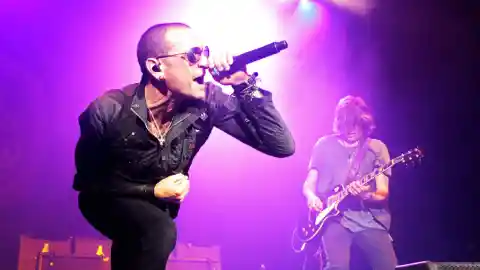 Stone Temple Pilots is an alternative rock band that has been around since their debut album Core in 1992. Since then the band has produced five more albums (six total) and is known for being one of the most hard-rocking bands that came out of the grunge movement of the '90s. However, later in their career, they created some of the most beautiful slow songs while still maintaining the reputation of being a rock band. Here are five songs from STP that are more on the mellow side, for those of you who enjoy ballads and lullabies with a rock edge.
Number Five: "Atlanta." "Atlanta" is the last track off of STP's 1999 album, No. 4. At first glance, this is a love song, dedicated to a "Mexican princess"; Weiland was supposedly married to a Spanish woman. Others say this song is somehow related to the fact that STP's record company is Atlantic; others think the song has a double meaning relating to a break-up and drug addiction (the latter which lead singer Scott Weiland became famous for.) The chorus is: "She lives by the wall / and waits by the door / she walks in the sun / to me." Essentially this song is a riddle, but has a pop, soft-rock vibe, semi-reminiscent of The Doors' "Blue Sunday."
Number Four: "Adhesive." "Adhesive" is a track off the band's third album, Tiny Music… Songs from the Vatican Gift Shop (1996.) This is a fervent track that supposedly is about bi-polar disorder, which apparently Weiland suffers from. The first line of the song is, "My friend Blue he runs the show / with hot pink purple china glow"; "blue" is a color that relates to depression, while "purple china glow" could be seen as mania. He goes on to say, "family trees are molded," "can't keep the light from fading" and "ain't the same for you and me / comatose commodity." All of these lyrics describe the pain of a disease that's hereditary, that keeps you in darkness and that isolates you from other people.
Repeated throughout the track is the line, "It's all so confusing," which portrays the narrator's internal division when it comes to his external world. Besides being about bi-polar disorder, perhaps this song is also about the pressures of being in the media spotlight, as seen in lines like "sell more records if I'm dead." Overall, this song is dark and emotional, despite having a calming melody.
Number Three: "And So I Know." "And So I Know" is another track off of STP's 1996 album, Tiny Music…Songs from the Vatican Gift Shop. This song has an ethereal, dreamy quality to it, which makes it seem more shoegaze than alternative rock. Repeated throughout the song are the lyrics, "And so I know it's begun again / Never be the same," along with "campfire girls make me feel alright." While one might assume the band is talking about literal girls around a campfire, apparently Weiland was friends with a '90s band called Campfire Girls, which perhaps makes more sense in the context of the song. The rest of the lyrics are somewhat of a riddle: "Hold on till the end like it's the last hello / Whirlwinds and rollercoasters / Long grass making shapes hello / Disappearing disappearing floating graves." This last line is a mystery, unless the band is referring to the "disappearing/floating" smoke that's coming from the fire (but that's a stretch). Overall, this is probably the mellowest song on this list.
Number Two: "A Song for Sleeping." "A Song for Sleeping" is a song off of the band's 2001 album, Shangri-La Dee Da. This lullaby of a song was written about Weiland's son, Noah, who he even mentions in the song by name. In the bridge, Weiland sings, "And when you lie down to sleep / I'll protect you / from the demons of the night / while I'm watching you grow." He goes on to describe how he wants to teach his son many things, while God can teach his son many things as well. He realizes that within his baby son there is innocence, but in this innocence is also wisdom. He asks his son, "What does God look like? / An angels' wings?" He then asks his son Noah if he will teach him these spiritual things that he has forgotten as a grown adult. Overall, this song is a precious berceuse about a father's relationship with his son. This track contains acoustic guitar (played by Robert DeLeo) and soft percussion (played by Eric Kretz) throughout.
Number One: "Wonderful." "Wonderful" is another track off of STP's fifth album, Shangri-La Dee Da (2001.) The song begins with the lyrics, "If I were to die this mornin' / would you tell me things that you wouldn't have," followed by, "I want to ask you to forgive me / I haven't been the best with all that I had." Weiland goes on to describe a relationship that is ending ("Think I'm movin' on"), but he knows his lover will meet someone else ("Know you'll be safe but not alone"). This track seems to be a love song about regretting the way you treated someone when you were together but still having tender feelings towards the person. The last line of the song, and the most endearing, is "You're the wonder in everything that's wonderful." The keyboards, which can be heard during the chorus, give the song a glistering touch (played by Eric Kretz and Robert DeLeo.)