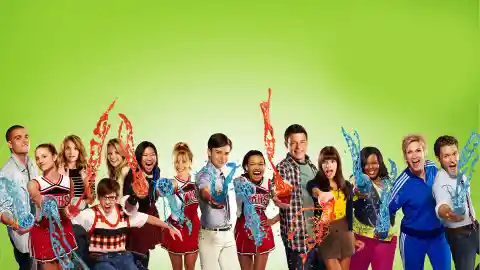 Ever since the New Directions of Glee started covering songs by everybody from Journey to Lady Gaga, everyone has debated whether they did the song justice or accidentally ruined it. Sometimes, their covers were more than doing the song justice, instead one-upping the original. Here is my personal list of songs covered in Glee that provided an equal or more amount of awesomeness as the original.
Number One: "Shake it Out" by Florence + the Machine. This is what you call the triple threat. We always expect trio covers by the Unholy Trinity (Quinn, Santana, and Brittany). Instead of drums and organs galore, Mercedes, Santana and Tina sing this tune of overcoming demons and fears and coming into the light, accompanying a story of domestic violence.
Number Two: "We Are Young" by Fun. Before this song won Song of the Year, the New Directions welcomed ex-members from The Troubletones, fresh from the Regional competition. Instead of utilizing main singers Rachel and Finn, the cast sings their own parts, mixing and blending their voices to make their version more young and relatable to teen viewers.
Number Three: "River Deep Mountain High" by Ike and Tina Turner. Okay, I didn't know this was a song by Tina Turner, but I wasn't surprised because of its strong and upbeat tune. Two of the show's power voices, Santana and Mercedes, pair up for a duet for their weekly assignment. Both their voices work well together, making them the power duo of the week.
Number Four: "Teenage Dream" by Katy Perry. What could be more wonderful than having your character's entrance in a show be a memorable one? Darren Criss' character Blaine Anderson performs Katy Perry's hit "Teenage Dream" in a boyband-slash-choir style, making this the show's second number one single on the Billboard Digital Songs Chart.
Number Five: "Rumor Has It/ Someone like You" by Adele.
A mash-up by The Troubletones with leads by Mercedes and Santana (again), their version takes the best parts of both songs and comes up with something greater. Hey, Adele, I hope you're feeling those goosebumps like I do. If "River Deep Mountain High" showcased their strong vocals, here they deliver a performance that also shows their vulnerabilities as both characters and singers.