What do you think of when somebody asks you about British comedy series in the 90s? One Foot in the Grave and the truly original grumpy old man that was Victor Meldrew? Or maybe the manically fabulous Eddie and Patsy in Absolutely Fabulous? British comedy saw a surge of shows in the 90s, and people can be forgiven for forgetting many of them; however, here we present five of those series you may have forgotten but really shouldn't have. Time for a trip down memory lane, perhaps? Or maybe just to Craggy Island.
Number Five: 2 Point 4 Children. The one thing that was confusing in this long running sitcom was that the character of the Mom was called Bill. That aside, 2 Point 4 Children was a popular BBC One comedy that followed the Porter family as random happenstance and bizarre circumstance regularly turned their lives upside down and inside out. The simple yet effective scenario brought in audiences of up to 14 million in the early 90s, dipping to 6-9 million in the late 90s until it came to an end in 1999. The unfortunate death of Gary Olsen, who played the father (named Ben) meant that subsequent specials were not possible. However, regular repeats on Sky channels means it is still possible to re-watch this often forgotten gem.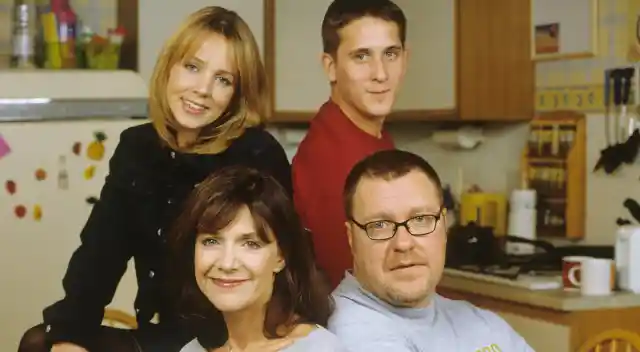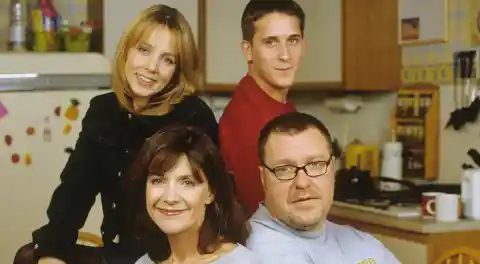 Number Four: Drop The Dead Donkey. The GlobeLink news offices were a common sight for Channel 4 viewers during the 90s. This newsroom-based sitcom ran from 1990 to 1998 and inspired a generation of journalists, though it may have also slightly skewed their expectations. Part of what made the program so edgy and so intriguingly current was the fact that it was shot very close to the broadcast deadline (cast have since admitted that lines were often written on the prop clipboards and pieces of paper) which meant they could use current events as part of each episode's plot. Making light of relevant current events, the GlobeLink Newsroom was on the top of most people's lists of dream jobs.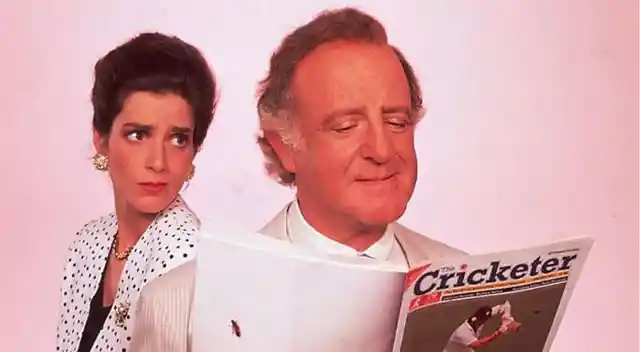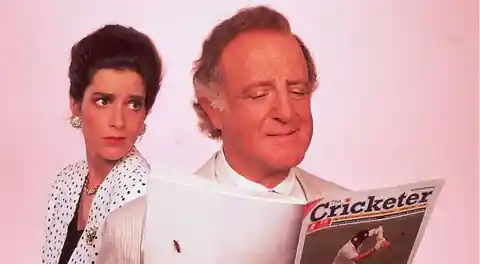 Number Three: Father Ted. Would you like a cup of tea? Ah, go. Ahhh, go on. This comedy set on the fictional Irish Craggy Island spawned a myriad of catchphrases that were repeated regularly in work places and schools during its three series run from 1995 to 1998. Father Ted followed the trials and tribulations of an Irish priest, inspirationally named Father Ted Crilly. Alongside his dim-witted and child-like fellow priest Father Dougal McGuire and foul-mouthed drunkard Father Jack Hackett, they traverse various problems and situations while always being looked after by their keen-to-help housekeeper Mrs. Doyle. Produced for Channel 4, the series was foul-mouthed and inappropriate, but my was it funny.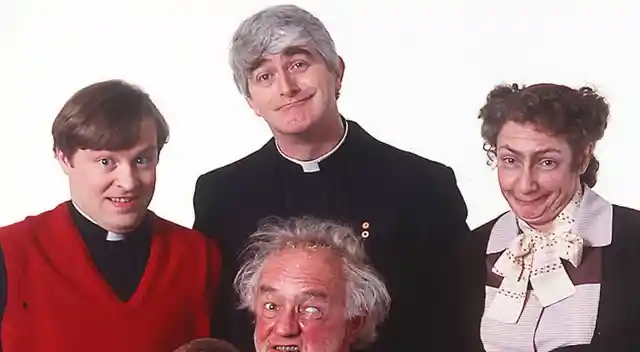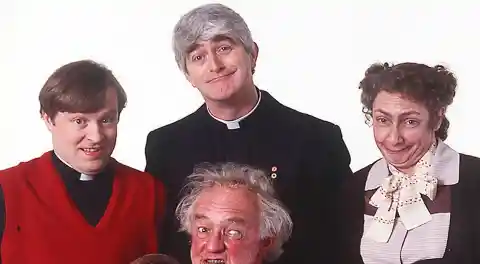 Number Two: Red Dwarf. Smegging Hell! Red Dwarf just fits into this list. Having being aired first in 1988, it ran until 1993 and then returned for another stint from 1997 to 1999. The futuristic space travel comedy gained cult status during the 90s and even received an International Emmy Award in 1994. Red Dwarf charts the journey of a team of oddballs as they try and make their way through space and time back to earth. Lister is a grubby slovenly sloth who lives off curries and beer. Before the entire crew was wiped out while he was frozen in stasis, he was the lowest ranking crew member on board. Now he is joined by a hologram of former crew member Rimmer, the pompous rule loving busy body, Cat, a life form that developed from a cat that Lister snuck on board and evolved during the millions of years Lister was in stasis, and Kryton, a mechanic that they found aboard another spacecraft. Together with Holly, the ship's computer, the four of them come face to face with aliens, monsters and space phenomena that inevitably leads to hilarity. Reminiscent of cheap B-Movies, Red Dwarf has earned its place in British comedy TV history.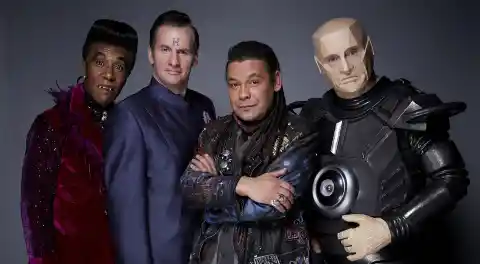 Number One: Bottom. After the popularity of The Young Ones in the 80s, Rik Mayall and Adrian Edmonson burst back onto our screens in an explosion of toilet humor, swearing and violence. Bottom delivered its unique comedy and physical violence for three series from 1991 to 1995, leading to a series of live stage shows and a film, Guest House Paradiso. The series followed hapless dole scroungers Richard Richard and Eddie Hitler as they attempt to fornicate with the opposite sex, get money or hurt each other. The perverted sexual comedy, combined with mindless acts of violence, was a winning combination, and Bottom became popular with the youth of the time. For the stunts alone, this tops our list of British comedies you probably forgot about. By the way, that's a smashing blouse you've got on.