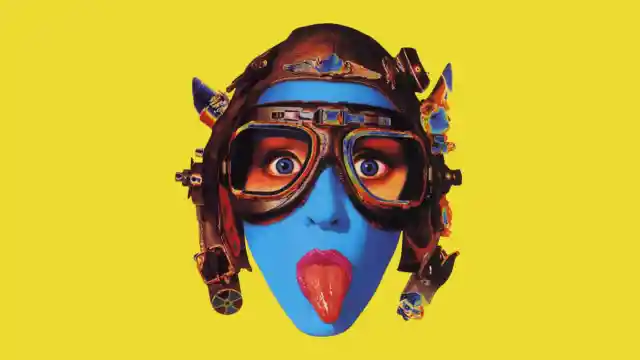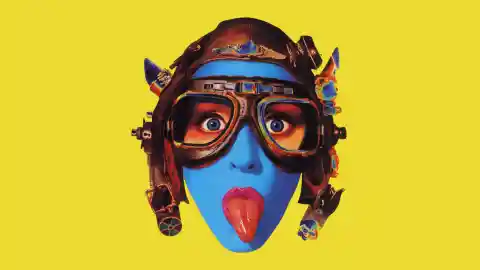 We all have our different reasons for why we love movies, but my personal love of film stems from the fact that some of them contain an amazing soundtrack. Here is a list of the top ten underrated soundtracks of the 1990s (part two.) I hope you discover some new music or rediscover some of your old favorites.
Number Ten: SFW (1994). While the movie SFW may have gone under the radar, the soundtrack shouldn't. The soundtrack reflects the main sentiment in the film ('SFW' stands for "so f***ing what!"). Artists included on this disc are Gwar, Babes in Toyland, Radiohead, Suicidal Tendencies and Monster Magnet. Highlights include Hole's "Teenage Whore," Marilyn Manson's "Get Your Gunn," Chris Cornell's "Like Suicide" (acoustic version) and Soundgarden's "Jesus Christ Pose."
Number Nine: Mallrats (1995). The soundtrack to Kevin Smith's Mallrats features 25 tracks; a mix of snippets of dialogue from the film and a blend of punk/alt-rock. Stand-out tracks include "Susanne" by Weezer, "Seventeen" by Sponge, "Broken" by Belly, "Smoke Two Joints" by Sublime, "Stoned" by Silverchair, and my personal favorite, "Web in Front" by Archers of Loaf. Other artists include Squirtgun, Thrush Hermit, Elastica and Bush.
Number Eight: Angus (1995). Like the movie, the soundtrack to Angus is equally underrated, being chock-full of punk-rock and alternative gems. The soundtrack features songs by Green Day, Weezer, Smoking Popes, Tilt and Dance Hall Crashers. Other underrated artists included are The Riverdales, The Muffs and Ash (who is featured on the soundtrack twice). Highlights of the album include "Ain't That Unusual" by The Goo Goo Dolls and "Am I Wrong" by Love Spit Love (this latter track would later be covered by alt-rock/punk band, Brand New).
Number Seven: Dumb & Dumber (1994). For a movie called Dumb & Dumber, the soundtrack is pretty clever. It features songs by The Proclaimers, Green Jelly, Echobelly, Gigolo Aunts and Crash Test Dummies. Highlights include "Crash" by The Primitives and "New Age Girl" by Deadeye Dick (the latter song is known for its hook: "she don't eat meat but she sure like the bone"). However, the best track on this album is the catchy folk-rock song, "If You Don't Love Me (I'll Kill Myself)" by Pete Droge (FYI- Droge made an appearance in Almost Famous playing "Small Time Blues" in the scene where William and Penny wander through the hotel).
Number Six: The Craft (1996). For a movie about sexy witches, one would expect a soundtrack both creepy and sultry; luckily we weren't let down by the soundtrack for The Craft. This album is chock-full of wonderful covers, which include the following: Our Lady Peace's "Tomorrow Never Knows" (The Beatles), Heather Nova's "I Have the Touch" (Peter Gabriel), Letters to Cleo's "Dangerous Type" (The Cars), Love Spit Love's "How Soon is Now?" (The Smiths), and Tripping Daisy's "Jump Into the Fire" (Harry Nilsson). However, some of album's best highlights can be found in original songs like Juliana Hatfield's "Witches Song," Spacehog's "The Horror" and Matthew Sweet's "Dark Secret."
Number Five: Trainspotting (Volumes 1 & 2) (1996). Trainspotting is one of my all-time favorite movies, and its soundtrack is equally great. Volume 1 features songs by Underworld, Leftfield, Elastica, Pulp, Blur, New Order and Primal Scream. Highlights include "Perfect Day" by Lou Reed, "Night Clubbing" by Iggy Pop and "Deep Blue Day" by Brian Eno. Volume 2 features two remixes by Underworld, "Golden Years" by David Bowie, "Atmosphere" by Joy Division and more tracks by Sleeper, Leftfield, Iggy Pop and Primal Scream. Overall, these soundtracks are the perfect blend of dance grooves, ambient anthems and proto-punk gems.
Number Four: Basquiat (1996). Released in 1996, the Basquiat soundtrack beautifully mirrors the film itself. The film, about the life of a struggling artist who developed a relationship with Andy Warhol and then died at the young age of 27 at the peak of his fame, is both tragic and wonderful. The soundtrack features songs by PIL, PJ Harvey, Gavin Friday, Joy Division, the Toadies (who did a Talking Heads cover) and David Bowie (who played Warhol in the film). Highlights include John Cale's cover of "Hallelujah," Van Morrison's cover of "It's All Over Now, Baby Blue" (the film's theme) and my personal favorite, Tom Waits' dirge-like song, "Tom Traubert's Blues (Four Sheets to the Wind in Copenhagen)." Another highlight is Brian Kelly's "She Is Dancing."
Number Three: Stealing Beauty (1996). Released in 1996, the Stealing Beauty soundtrack is a mix of trip-hop, classic oldies, and female-fronted alt-rock. The classic oldies can be found within songs like "Superstition" by Stevie Wonder, "I'll Be Seeing You" by Billie Holiday and "My Baby Just Cares for Me" by Nina Simone. The wicked beats of trip-hop can be found within songs like "Glory Box" by Portishead and "2 Wicky" by Hooverphonic. However, it's clear that females rule this album, evidenced by tracks like "Rocket Boy" by Liz Phair, "You Won't Fall" by Lori Carson and "Alice" by Cocteau Twins. The best track on the album, however, belongs to Mazzy Star's otherworldly "Rhymes of An Hour."
Number Two: Nowhere (1997). Released in 1997, the soundtrack to Nowhere matches the Gregg Araki movie perfectly. The movie itself is a strange, supernatural look into the lives of teenagers in the midst of drugs, sex and aliens. The soundtrack mirrors the sense of desperation, curiosity and obliviousness found within the film's characters. Featured artists on the soundtrack include 311, Elastica, The Chemical Brothers, Massive Attack, James and Marilyn Manson. Stand-out tracks include Radiohead's "How Can You Be Sure," Hole's "Dicknail" and Catherine Wheel's "Intravenous." The disc also contains tracks from forgotten/little-known bands like Curve, Suede and Lush- the latter band whose song "I Have the Moon" is perhaps the best track on the album.
Number One: Tank Girl (1995). Although you may not have been a fan of the movie, or perhaps have never even seen the movie, I urge you to at least check out the soundtrack (although the movie is actually pretty creative and unique, so check that out as well). The soundtrack features artists like Stomp, Devo, L7, Ice-T and Portishead. However, there are so many good, unappreciated songs on here, so it's hard to pick out one highlight. How can you, with songs like "Army of Me" by Bjork, "Drown Soda" by Hole and "Bomb" by Bush? Ok, I suppose the best tracks on the soundtrack are Belly's "Thief" and Veruca Salt's "Aurora"- two songs featuring the beautiful female vocals of Tanya Donelly and Nina Gordon/Louise Post. The Tank Girl soundtrack also features the song "Mockingbird Girl" by The Magnificent Bastards- a side project of STP's Scott Weiland.