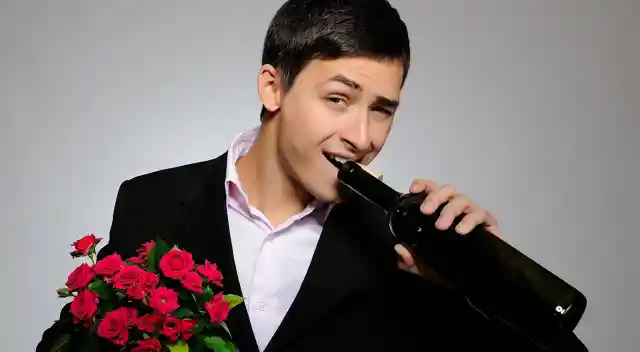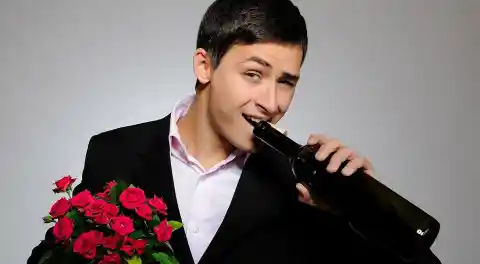 If men knew these 10 things about women, it would make their relationship a lot easier and would hopefully help them understand the fairer sex on a deeper level. Well, maybe. There are things on this list you've probably heard before, but if you make an effort to try all 10, we're sure it couldn't hurt. Here are the top 10 things men (that's you) should know about women.
Number One: When she says "it's OK," it's not OK. Don't be fooled by her casual response to something that she should be disappointed about. If you two had plans that you have to cancel, and she responds with "it's ok," you better prepare an even better Plan B, or be prepared for an hour long deep conversation about it.
Number Two: Women don't want to hear what you think, they want to hear what they think in a deeper voice. Women are always imagining what you could do to make your relationship better. Maybe you two are on a nice date, and she's daydreaming that you'll tell her how beautiful she looks in that lighting. Odds are you aren't going to think of saying that, but that is what she's hoping for you to say. Put yourself in her Jimmy Choos.
Number Three: If she says she doesn't need help with the dishes, she wants you to offer to help. You know that great meal she just whipped up for the two of you? Well, she's expecting you to help her clean up after. Even if you have a food baby and you two need to take some time to digest, when you offer to help and clean up and she says "it's ok," refer back to rule number one and help her clean up.
Number Four: She secretly wishes you'd buy her flowers for no reason. Every female watches chick flicks, and in these chick flicks are some pretty unrealistic men that lead to some unrealistically high expectations. If your girl watches a movie where Ryan Gosling writes 365 love letters to Rachel McAdams even though she hasn't answered a single one, your girlfriend might wonder why you haven't written her a single love letter, ever. Women love when men make gestures like that. The simpler version of course would be to buy her flowers here and there to remind her she's special to you.
Number Five: She wants you to watch The Bachelor season finale with her. It doesn't necessarily have to be The Bachelor, but women love to watch bad reality TV, and they usually want to watch it with you. If it's a show like The Bachelor, women know it's a long shot to get you to watch the whole season with her. That's why they want you to at least watch the finale with them because that's when all the s*** hits the fan. And women like drama, so they expect you to enjoy it too. Hey, who knows, you might actually like it.
Number Six: She wants you to want to hang out with her family. Alright, everyone's family is crazy, even yours, but it makes women feel good if you can handle her family and even enjoy spending time with them from time to time. She would really be impressed if you offered to set up a lunch or dinner date with her family because it shows her you like them. Even if she doesn't say it, she wants you to spend time with her family more than just on holidays.
Number Seven: When she says she doesn't care where you two go to eat, she's lying. This is usually a tricky situation that in the beginning doesn't seem like it would be a big deal. If you decide to take her out to eat, make sure you know where she likes to go. If you ask her where she wants to eat, she might be a little shy about just saying where she wants to go for fear it's too expensive or that you don't like that place. If you know some of her favorite places to eat, and you say "I'm taking you out to [insert her favorite restaurant here]," odds are you will score later.
Number Eight: She wants you to remember important dates, like your anniversary. This one goes without saying. Guys, you have to remember your anniversary and her birthday. Those are the top dates you should have engraved in your brain, and it's really not that hard. If you have trouble remembering, write it down somewhere, because when those dates come around, you better be ready and know they're coming. If you want to go above and beyond, remember those dates and plan what you're going to do for the occasion. That'll really "wow" her.
Number Nine: If she's upset, don't tell her she's overreacting. This is one of the most important things to remember when you're having an argument with a woman. Do NOT tell her she's overreacting to whatever she's upset about, because in her mind she's being reasonable. Even if she is overreacting, it's best to stay calm and talk it out. If you tell her she's overreacting, she will go from zero to 10 faster than you can say "whiskey." Talking her down is a much more efficient way of handling the situation, and this way she can realize on her own that she is overreacting and apologize (or not).
Number Ten: They do not make sense. Women are complicated creatures. If a woman does something that confuses you, don't bother trying to understand it, because you're not her. Women don't even understand themselves at times. It's best just to learn how to handle them and remember that if she's happy, your relationship will go a lot smoother.