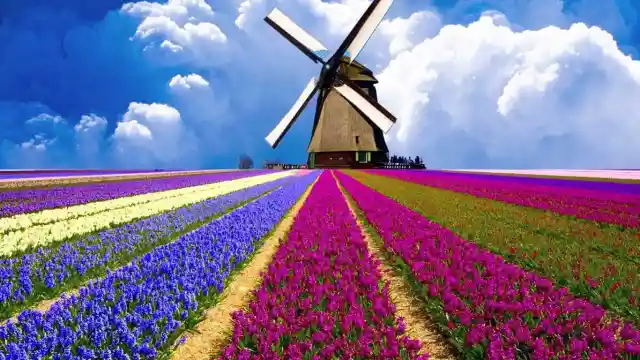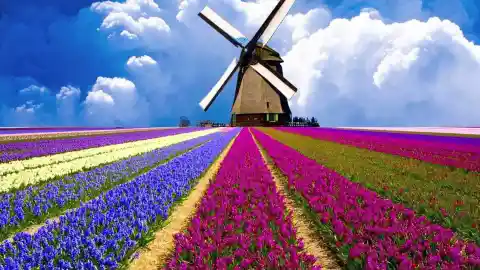 Now when New Year's celebrations are behind us, the next big thing we should be getting ready for is summer. So, here are the top ten songs about summer.
Number Ten: "Summer in the City" by The Lovin' Spoonful. "Summer in the City" is a song by The Lovin' Spoonful, off of their 1966 album, Hums of the Lovin' Spoonful. The song was written by John Sebastian, Mark Sebastian and Steve Boone, while the track peaked at #1 in the US and Canada (often the track is credited to John Sebastian alone.) The song indeed gives you the feeling of being in the city, with instrumental parts of a car beeping and a jackhammer pounding being heard in the background. The lyrics contrast the days and nights of "summer in the city": "All around people lookin' half dead / walking on the sidewalk / hotter than a match-head / but at night it's a different world / go out and find a girl / come on, come on and dance all night / despite the heat, it'll be alright / and babe, don't you know it's a pity / the days can't be like the nights / in the summer in the city."
Number Nine: "Summer Babe (Winter Version)" by Pavement. "Summer Babe (Winter Version)" is a song by underrated band Pavement, off of their 1992 debut album, Slanted and Enchanted. It ranked at #286 on the 500 greatest songs of all-time list by Rolling Stone. I love Pavement, because often their lyrics don't make sense, at least not at first. Lyrics from this track include, "I saw your girlfriend / eating her fingers, just another meal / but she waits there in the levee wash / mixin' cocktails with a plastic-tipped cigar" and "every time, I sit around, I find I'm shot / you're my / summer babe." If you really examine the lyrics, you will find metaphors about a guy who's pining after an unpredictable and nervous girl; to him, she's literally what summer represents- not just a romance or a fling.
Number Eight: "Standing on the Edge of Summer" by Thursday. "Standing on the Edge of Summer" is a song by Thursday, off of their 2001 album, Full Collapse. Lyrics include, "in this house of cards we're all holding hearts and spades / (one breath, one step could knock it all down) / you lead with your eyes and you give it away / (decide, design to cut from the clouds) / when the people you love get lost in the shuffle / (when you leave, you leave nothing but broken hearts) / you let it go and then you fold." This track can be interpreted many ways, but my take on it is that, especially during summer, hearts tend to be broken, and it's important to recognize whether you're the other breaking the heart or if you're the one whose heart is being broken.
Number Seven: "Summer" by Modest Mouse. "Summer" is a song by Modest Mouse, off of their 1997 album, The Fruit That Ate Itself. Lyrics include, "just the smell on the summer can make me fall in love / we go to the parties listen to the DJ's / dance dance dance and go crazy / she's a party queen an she's in party heaven / her clock is stuck on late / got a first name basis at 7-11." This underrated Modest Mouse song is all about the good vibes (and it may remind you a bit of the early work of the next band.)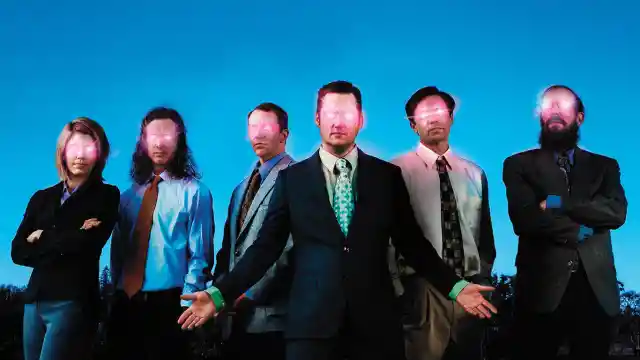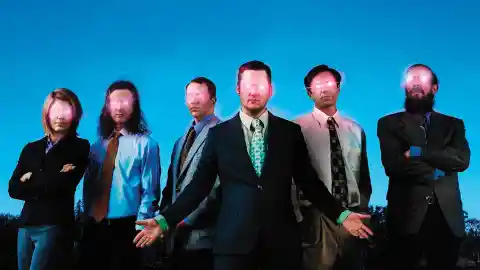 Number Six: "It's Summertime" by The Flaming Lips. "It's Summertime" is a song by The Flaming Lips, off of their 2002 album, Yoshimi Battles the Pink Robots. Sometimes this track is also known as, "Throbbing Orange Pallbearerers." Lyrics include, "it's summertime / and I can understand if you still feel sad / it's summertime and though it's hard to see it's true / possibilities / when you look inside / all you'll see / is self-reflected inner sadness / look outside / I know that you'll / recognize it's summertime." This beautiful song serves as a reminder to all those depressed or dejected out there- that things can get better. Go out, "it's summertime," live a little.
Number Five: "Summertime Rolls" by Jane's Addiction. "Summertime Rolls" is a song by Jane's Addiction, off of their 1988 album, Nothing's Shocking. The song begins, "fell into a sea of grass / and disappeared among the shady blades / children all ran over me / screaming tag, you are the one." Other lyrics include, "me and my girlfriend / don't wear no shoes / her nose is painted pepper sunlight / she loves me / I mean it's serious / as serious can be / she sings a song and / I listen to what it says / if you want a friend / feed any animal / there was so much space / I cut me a piece / with some fine wine / it brought peace to my mind / in the summertime / and it rolled." While the "rolls" part of the song could easily be about ecstasy, and the song certainly puts you in that state of mind, this song could apply to the simple obliviousness and relaxation we feel during the season of summer. If you are on some kind of intoxicant this summer, I recommend grooving along to this song.
Number Four: "Summertime" by The Sundays. "Summertime" is a song by The Sundays, off of their 1997 album, Static & Silence. Lyrics include, "and it's you and me in the summertime / we'll be hand-in-hand down in the park / with a squeeze and a sigh / and that twinkle in your eye / and all the sunshine banishes the dark." This song is all about feeling good. However, one shouldn't ignore the poetic lyrics in the verses, such as, "romantic Piscean seeks angel in disguise / Chinese-speaking girlfriend, big brown eyes / liverpudlian lady, sophisticated male / hello partner / tell me love can't fail." And of course, this song ends with the lines, "two peas from the same pod yes we are / or have I read too much fiction / is this how it happens?" Essentially, this song is about taking a chance on someone, and we all know that going out in summertime means there's a chance we might meet the love of our lives (and if not, there's always the option of putting a "want ad" on a dating website.)
Number Three: "Summer Highland Falls" by Billy Joel. "Summer Highland Falls" is a song by Billy Joel, off of his 1976 album, Turnstiles. The song can also be found on his 1981 live album, Songs in the Attic. In my opinion, this is one of Billy's most poetic songs. It begins with, "they say that these are not the best of times / but they're the only times I've ever known / and I believe there is a time for meditation / in cathedrals of our own / now I have seen that sad surrender in my lover's eyes / and I can only stand apart and sympathize / for we are always what our situations hand us / it's either sadness or euphoria." The song continues, "so we'll argue and we'll compromise / and realize that nothing's ever changed / for all our mutual experience / our separate conclusions are the same / now we are forced to recognize our inhumanity / our reason coexists with our insanity / but we choose between reality and madness / it's either sadness or euphoria." This is a highly underrated song from this artist, and it accurately describes how summer is often a rollercoaster of emotions.
Number Two: "Doin' Time" by Sublime. "Doin' Time" is a song by Sublime, off of their 1996 self-titled album. Another version can also be found on the band's 1997 compilation album, Second-hand Smoke. This song features an array of influences, much like Sublime themselves. It technically is a cover of the song "Summertime" by George Gershwin, although you may recognize other more popular versions of this song done by The Zombies and Janis Joplin. It also samples songs like Herbie Mann's "Summertime," Beastie Boys' "Slow and Low" and Ini Kamoze's "Jump for Jah." The song's infamous lyric, "summertime, and the livins' easy" was originally, "doin' time, and the livins' easy," however lead singer Bradley Nowell had recently passed; in order to use the Gershwin sample, the band had to change "doin' time" to "summertime," with Michael Happoldt (friend of the band) singing this line. The chorus goes, "summertime, and the livins' easy / and Bradley's on the microphone with ras m.g. / all the people in the dance will agree / that we're well qualified to represent the LBC / me, me and Louie run to the party / dance to the rhythm it gets harder." The verses in between seem to describe a one-way relationship, where the narrator's partner essentially "treats (him) like s***." I was very tempted to include the aforementioned versions of this song by The Zombies or by Janis, however, despite the subject matter in this song, I felt it embodied the best of all versions of the Gershwin song, and then some. This song is essential for any summertime playlist.
Number One: "Summer Breeze" by Seals & Crofts. "Summer Breeze" is a song by Seals & Crofts, off of their 1972 album of the same name. It can also be heard in TV shows like Girls and Freaks and Geeks and in films like Dazed and Confused and King of California. Lyrics include, "sweet days of summer, the jasmine's in bloom / July is dressed up and playing her tune / and I come home from a hard day's work / and you're waiting there, not a care in the world." And of course, the memorable chorus goes, "summer breeze makes me feel fine / blowing through the jasmine in my mind." This song is number one, because it just gives off the peaceful, relaxing vibes that summer should always consist of.