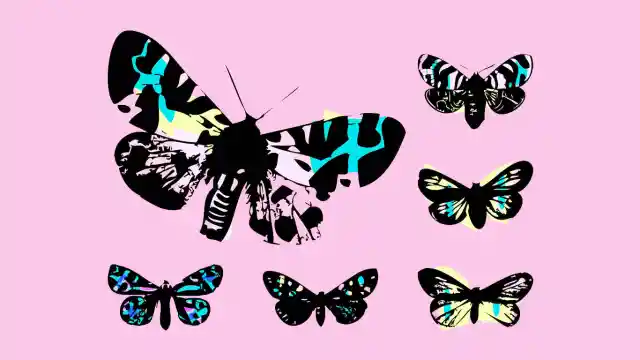 You don't need to belong to a certain religion in order to believe in something. Personally, when things get hard and the world looks bleak, I turn to music, because I believe in its power to heal. Sure, some of these songs mention God and the Lord, but only the writers of these songs know what was meant by using such terms. So, here are ten songs that will hopefully bring a little faith, hope, and peace into your life. Here are ten songs about faith.
Number Ten: "Have a Little Faith in Me" by John Hiatt. "Have a Little Faith in Me" is a song by John Hiatt, off of his 1987 album, Bring the Family. This song was written at a difficult time in Hiatt's life (he became recently sober after being released from his record label, while around the time the song was written, his former wife had committed suicide.) Originally the track had a "larger instrument accompaniment," however Hiatt chose to release it with simply his vocals and piano. You may recognize this song from films like "Benny & Joon," "Look Who's Talking Now" and "The Theory of Flight." Lyrics include, "when the road gets dark / and you can no longer see / let my love throw a spark / and have a little faith in me" and "when the tears you cry / are all you can believe / just give these loving arms a try / and have a little faith in me." Essentially, the narrator of this song is trying to be there for his partner or friend, however we can all relate to feeling like the subject of this song; we all have had times in our life when all we want is for someone to "catch (our) fall" and be there for us. Mandy Moore also did a cover of this track.


Number Nine: "Peace Train" by Cat Stevens. "Peace Train" is a song by Cat Stevens, off of his 1971 album, Teaser and the Firecat. In my opinion, the best version of this song is the 1976 live rendition, performed on his Earth Tour. You may feel this song is too obvious a choice for this list, but you can't deny the song's powerful expression of pure joy. Lyrics include, "now I've been happy lately / thinking about the good things to come / and I believe it could be / something good has begun / oh, I've been smiling lately / dreaming about the world as one / and I believe it could be / someday it's going to come / cause out on the edge of darkness / there rides a peace train / oh, peace train take this country / come take me home again." While this song came out during the Vietnam war, and makes several references to America, it can also be applied to those yearning to see the light beyond "the edge of darkness."


Number Eight: "One of Us" by Joan Osborne. "One of Us" is a song by Joan Osborne, off of her 1995 album, Relish. Lyrics include, "if God had a name, what would it be / and would you call it to his face / if you were faced with Him in all His glory / what would you ask if you had just one question" and "if God had a face, what would it look like / and would you want to see / if seeing meant that you would have to believe / in things like heaven and in Jesus and the saints / and all the prophets." However, the most memorable part of this track is the chorus: "What if God was one of us? / just a slob like one of us? / just a stranger on the bus / trying to make His way home." There are many different interpretations to this song, including that it's a song about Christians while also being a song about atheism. Personally, I feel its message is to simply be kind to our fellow man, as the homeless man or woman you see on the street could easily be Jesus.


Number Seven: "Lord Can You Hear Me?" by Spacemen 3. "Lord Can You Hear Me?" is a song by Spacemen 3, off of their 1988 album, Playing With Fire. The song can also be found on MGMT's compilation album, Late Night Tales. This is a simple, beautiful track from a highly underrated band. Lyrics include, "Lord, help me out / I'd take my life but I'm in doubt / just where my soul will lie / deep in the earth or way up in the sky" and "all my loves left my side / can't get enough of life to keep me satisfied / oh, I've lost about everything / Lord, look what shape I am in." The chorus consists of the repeated lines, "Lord, can you hear me when I call?" and "Lord, can you hear me, hear me at all?" Whether you ever contemplated suicide, had a bad day/month/year or even speculated about matters of theology, surely you can relate to this song.


Number Six: "Still" by Alanis Morissette. "Still" is a song by Alanis Morissette, and it can be found on the soundtrack to the 1999 film, "Dogma" (for which Alanis wrote the song.) Essentially the song is about how God is often viewed from the perspective of duality, and how he watches us hurt the Earth and one another, yet he continues to love us despite all the damage and pain we cause. Lyrics include, "I am the harm which you inflict / I am your brilliance and frustration / I'm the nuclear bombs if they're to hit / I am your immaturity and your indignance / I am your misfits and your praised / I am your doubt and your conviction / I am your charity and your rape / I am your grasping and expectation." Each of the chorus' contain different lyrics, but here is an example of lyrics from the first chorus: "I see you averting your glances / I see you cheering on the war / I see you ignoring your children / and I love you still / and I love you still." If you've ever lost your faith, this song is a great reminder that no matter how many mistakes we make or how messed up the world is, we will always be in God's heart (In addition, in "Dogma" Alanis plays the role of God, which in my opinion makes Kevin Smith a quirky genius.)


Number Five: "People Get Ready" by The Chambers Brothers. "People Get Ready" is a song by The Chambers Brothers, off of their 1967 album, The Time Has Come. The song was originally recorded by The Impressions in 1965, and the composition was created by Curtis Mayfield, who said of the song, "That was taken from my church or from the upbringing of messages from the church. Like there's no hiding place and get on board, and images of that sort. I must have been in a very deep mood of that type of religious inspiration when I wrote that song." It's been covered by various artists, including Bob Dylan, Rod Stewart and Jeff Beck and Aretha Franklin, however, the cover version by The Chambers Brothers is my personal favorite, as it contains more of a psychedelic-sounding guitar. Lyrics include, "people get ready, there's a train a-comin' / you don't need no baggage, you just get on board / all you need is faith to hear diesels a-humming / you don't need no ticket, you just thank the Lord." Besides the numerous accolades this song has received, such as Rolling Stone naming it #24 on its list of the greatest songs of all time, as soon as you hear this track, you'll recognize it as an instant classic. It's part gospel, part blues, and 100% soul.


Number Four: "Coming Right Along" by The Posies. "Coming Right Along" is a song by The Posies, off of their 1993 album, Frosting on the Beater. The song was also featured on the 1995 soundtrack to "The Basketball Diaries." This song makes no mention of God, yet it speaks volumes about faith and hope in its lyrics. Lyrics include, "freed the daytime with indifference / watch the twilight starve the sun / shuffle home against the darkness / turn the key and bite your tongue" and "cry as if to say you're sorry / sight a life and hate your own / try to think of what to mention / leave the television on." These lines may seem poetically dismal, but what makes up for it are the repeated lyrics, "please be strong / you don't know it but you're coming right along." The track's opening guitar riff, which is also repeated throughout the song, is both haunting and soothing at the same time. If you're ever feeling lost and alone, I highly recommend listening to this song on full blast.
Number Three: "Lean on Me" by "Glee" Cast. "Lean on Me" is a song originally done by Bill Withers, off of his 1972 album, Still Bill. I know this may disappoint some music-lovers, but I chose to include the "Glee" cover version for this article, as it's a bit more upbeat. This cover version can be found in the "Glee" episode titled "Ballad" (season one, episode ten.) In the show's context, the New Directions (glee club) sing this song to Quinn and Finn, basically saying that they will be there for the couple during Quinn's pregnancy no matter what. The lead vocals are sung by Artie (Kevin McHale) and Mercedes (Amber Riley.) Lyrics include, "sometimes in our lives / we all have pain, we all have sorrow / but if we are wise / we know that there's always tomorrow" and "if there is a load you have to bear / that you can't carry / I'm right up the road, I'll share your load / if you just call me." The chorus, of course, is the following: "Lean on me, when you're not strong / and I'll be your friend / I'll help you carry on / for it won't be long / 'til I'm gonna need / somebody to lean on." Withers is a songwriting genius, and any human being who has ever had a friend in trouble can relate to this song. It's another uplifting classic.


Number Two: "If I Ever Needed Someone" by Van Morrison. "If I Ever Needed Someone" is a song by Van Morrison, off of his 1970 album, His Band and the Street Choir. In my opinion, this is one of Van the Man's most underrated tracks. Lyrics include, "Lord if I ever needed someone, I need you / to see me through the daytime / and through the long, lonely night / to lead me through the darkness / and on into the light / to stand with me through strife / when times get so uncertain to turn to / to you in my young life." Whatever your version of God is, and no matter what you believe in, surely you can relate to the feeling of needing to look to a higher power in order to get through the "darkness" in your life.


Number One: "Presence of the Lord" by Blind Faith. "Presence of the Lord" is a song by Blind Faith, off of their 1969 self-titled debut album (it was also the only studio album recorded by this super-group.) This track was written by Eric Clapton and sung by Steve Winwood. I chose this track as number one, because unlike other so-called "religious" songs created by rock bands at the time, this track comes across to me as truly divine and purely spiritual. Lyrics include, "I have finally found a way to live / just like I never could before / I know that I don't have much to give / but I can open any door / everybody knows the secret / everybody knows the score / I have finally found a place to live / in the presence of the Lord."