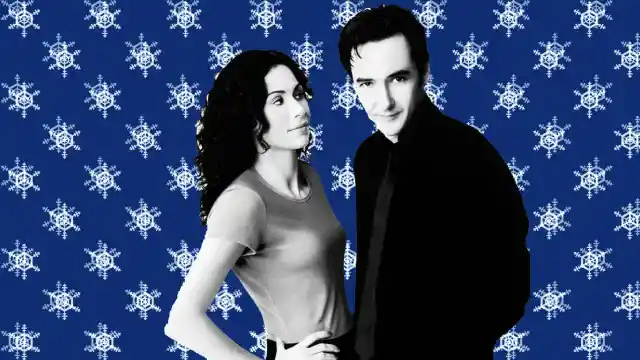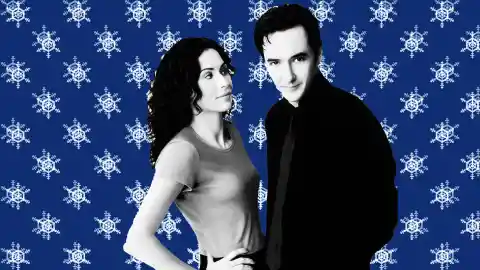 You should know by now how I feel about soundtracks, especially ones that feature music from the 90s. Here are ten more of the best and underrated soundtracks from the 90s.
Number Ten: The Faculty. Released in 1998, the soundtrack for The Faculty, like some others on this list, is aimed for a teen audience- except this one is for teens with angst. The soundtrack features tracks by artists like Stabbing Westward, Sheryl Crow and Creed. Highlights include "The Kids Aren't Alright" by The Offspring, "Stay Young" by Oasis and "Medication" by Garbage. There also are several covers featured, including "Changes" by Shawn Mullins (David Bowie,) "School's Out" by Soul Asylum (Alice Cooper) and "Another Brick in the Wall (Part 2)" by Class of '99 (Pink Floyd.) This latter track was done by a short-lived supergroup consisting of Layne Staley, Tom Morello, Stephen Perkins and Martyn LeNoble. The album's highlight, however, is in Neve's catchy song, "It's Over Now."
Number Nine: Brokedown Palace. Released in 1999, the soundtrack to Brokedown Palace is full of tracks with beats, albeit with a dark undertone, perfectly matching the film's exotic location where everything goes wrong for two young girls: Bangkok. The darkness can be found in somber tracks where the lyrics beg for redemption, such as Plumb's "Damaged," Sarah Brightman's "Deliver Me" and Moist' "Leave it Alone." Nonnative-sounding songs include Audioweb's "Policeman Skank," Joi's "Fingers" and Asian Dub Foundation's "Naxalite." However, hands down the best track on the disc belongs to the opening song, "Silence" by Delerium (featuring the vocals of Sarah McLachlan.) Solar Twins also contribute a euphoric, club take on The Clash's "Rock the Casbah," while Nelly Furtado (before she did hip-hop,) contributes the folksy yet foreign-sounding "Party's Just Begun."
Number Eight: Go. Released in 1999, the soundtrack to Go reflects the movie's theme of Gen Xer's raving and raging. The disc opens up with No Doubt's underrated track "New," followed by Len's addictive hit "Steal My Sunshine." The party-themed tracks come in with Philip Steir's remix of "Magic Carpet Ride," Fatboy Slim's "Gangster Tripping," Lionrock's "Fire Up the Shoesaw" and BT's "Believer." The comedown comes in tracks like Esthero's "Song for Holly," Leftfield's "Swords" and Natalie Imbruglia's "Troubled By The Way We Came Together."
Number Seven: Varsity Blues. Released in 1999, the soundtrack to Varsity Blues houses both hits and unknown songs from now mainstream rock bands and songs from bands that deserve more attention. The former can be found in tracks like "Run" by Collective Soul, "Hot for Teacher" by Van Halen, "Nice Guys Finish Last" by Green Day, "Horror Show" by Third Eye Blind, "Are You Ready for the Fallout" by Fastball and "My Hero" by Foo Fighters. The latter includes songs like "Black Eye" by Black Lab, "Every Little Thing Counts" by Janus Stark, "Thunderstruck" by Sprung Monkey, "Two Faces" by Days of the New and "Kick Out the Jams" by Monster Magnet (an MC5 cover.)
Number Six: Pulp Fiction. Released in 1994, the soundtrack to Pulp Fiction may now be a cult classic and may easily be part of your collection. Still, I felt the need to include it on this list. Besides including snippets of some of the film's most memorable dialogue, like John Travolta's "Royale with Cheese" and Samuel L. Jackon's "Ezekiel 25:17," it also contains songs that you'll remember from some of the film's most memorable moments. This includes Dusty Springfield's "Son of a Preacher Man" (when Mia is getting ready,) Chuck Berry's "You Never Can Tell" (when Mia and Vincent dance) and Urge Overkill's cover of Neil Diamond's "Girl, You'll Be a Woman Soon" (when Mia jams out, Vincent talks to himself in the bathroom and Mia overdoses.) Other highlights include Kool & The Gang's "Jungle Boogie," Al Green's "Let's Stay Together," The Tornadoes' "Bustin' Surfboards" and Dick Dale & His Del-Tones "Miserlou."
Number Five: Batman Forever. Although the Batman Forever movie may have sunk, its soundtrack holds water. Released in 1995, it features a mix of mainstream and indie artists. The disc opens up with U2's "Hold Me Thrill Me Kiss Me," followed by PJ Harvey's "One Time Too Many" and The Offspring's "Smash it Up." R&B and hip-hop are represented in Brandy's "Where Are You Now?" Method Man's "The Riddler" and the movie's theme song, Seal's "Kiss From a Rose." Highlights can be found within the soundtrack's last three indie tracks; "Crossing the River" by The Devlins, "8" by Sunny Day Real Estate and "Bad Days" by The Flaming Lips. Mazzy Star and Massive Attack (featuring Tracey Thorn) also contribute songs.
Number Four: Natural Born Killers. Released in 1994, the soundtrack to Natural Born Killers was compiled with the help of Trent Reznor, whose band Nine Inch Nails contributes the tracks "Something I Can Never Have" and "A Warm Place" (definite highlights.) Classic rock artists are represented in Patti Smith ("Rock N Roll Nigger") and Bob Dylan ("You Belong to Me,") while other artists present include Lard, Dr. Dre, Duane Eddy and Patsy Cline. Highlights include "Sex is Violent" by Diamanda Galas and Jane's Addiction (which could easily be the film's theme) and two tracks by Leonard Cohen: "Waiting for the Miracle" and "The Future" (the latter track whose lyric, "I've seen the future baby, it is murder," also accurately describes the film.) However, the best track on this entire album belongs to Cowboy Junkies' cover of The Velvet Underground's "Sweet Jane"; it is wonderfully dulcet and will remind you of the moments in the film where you saw two lovers instead of two killers.
Number Three: 10 Things I Hate About You. Released in 1999, the soundtrack to 10 Things I Hate About You follows the musical taste of the film's main character (played by Julia Stiles,) in that it features "angry girl music of the indie-rock persuasion." This includes "I Know" by Save Ferris and two covers by Letters to Cleo ("I Want You to Want Me" and "Cruel to Be Kind.") However, it also includes tracks by other underrated indie bands as well. "Your Winter" by Sister Hazel is bittersweet, "The Weakness in Me" by Joan Armatrading is downright beautiful and "Wings of a Dove" by Madness will put you in a happy place. Funk is represented in tracks by Brick and George Clinton, while my personal favorite songs include the haunting "War" by The Cardigans and the cleverly simple "F.N.T." by Semisonic; the latter two tracks prove that these bands are more than one-hit-wonders.
Number Two: The Crow. Released in 1994, the soundtrack to The Crow has most likely become a cult classic, just like the film. However, whenever I mention soundtracks from the 90s, I still don't hear this one being brought up enough, hence, it belongs on this list. The disc opens up with "Burn" by The Cure, followed by songs by Stone Temple Pilots, Nine Inch Nails, Rage Against the Machine and Rollins Band. Personal highlights for me include darkly mellow tracks like "Color Me Once" by Violent Femmes, "Snakedriver" by The Jesus and Mary Chain and "Time Baby III" by Medicine.
Number One: Grosse Pointe Blank. Released in 1997, there are technically two soundtracks for Grosse Pointe Blank, however, I'll be focusing on the first one. This disc is the perfect mix of alt-rock, punk and reggae, thus, it's hard to pick just one track as a highlight. And how could you, with songs like "Blister in the Sun" by Violent Femmes, "Mirror in the Bathroom" by English Beat, "Under Pressure" by David Bowie and Queen and a mix of "Let My Love Open the Door" by Pete Townshend? Other highlights include Faith No More's "We Care A Lot," Jam's "Absolute Beginners," The Specials' "Pressure Drop" and Johnny Nash's "I Can See Clearly Now." Fans of The Clash will love this album as well, as two tracks by the band are present here: "Rudie Can't Fail" and "Armagideon Time."