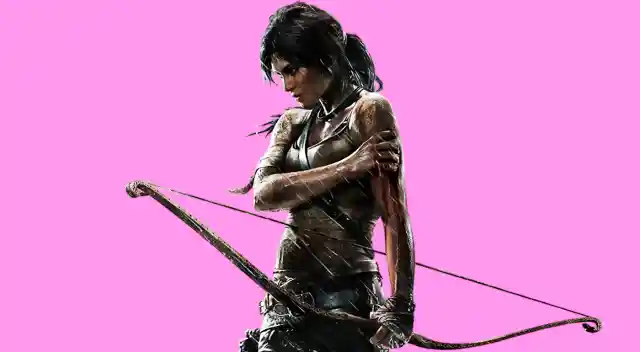 A new rumor in Hollywood suggests that Warner Bros. has a few successful female directors in mind who they are considering to helm the reboot of their adaptation of the popular Tomb Raider franchise, originally based on the video game series created by Eidos Interactive. The last film, Lara Croft Tomb Raider: The Cradle of Life, was released in 2003 and starred Angelina Jolie as the title character.
The Tracking Board lists Kathryn Bigelow as the most successful option of the three women up for the job. Bigelow most recently directed Zero Dark Thirty and received her first Academy Award for her 2008-directed war drama The Hurt Locker. The second director allegedly up for the job is Catherine Hardwicke, who most recently directed the independent film Miss You Already, as well as Lady Gaga's music video for "Till It Happens To You." The final female being considered is Mimi Leder, who has spent the last several years directing television shows including Nashville, Smash, Almost Human and Full Circle.
Before these women were even rumored to be up for the job, however, the project was originally being heavily looked at by another female director with an impressive television resume. Tricia Brock, who has had a successful career directing shows such as The Walking Dead and Girls, was previously reported to be attached to the project, but sources suggest that she ended up passing and leaving the project all together. The producers who are currently involved are still attempting to find "a Michelle MacLaren type" to take charge of the script, which has been written by Evan Daugherty, who has previously written Snow White and the Huntsman, Divergent and 2014's reboot of the Teenage Mutant Ninja Turtles franchise.
The Tomb Raider video game series centers on the character of an archaeologist, Lara Croft, and her adventures traveling all over the world seeking out priceless artifacts, getting into battles against evil alchemists and other colorful adversaries. The first film, 2001's Lara Craft: Tomb Raider, received average reviews from critics and a worldwide box office haul of $274,703,340. The Cradle of Life opened to even less positive reviews, earning $156,505,388 worldwide. The reboot will focus on Lara Croft, but she will be much younger this time around.