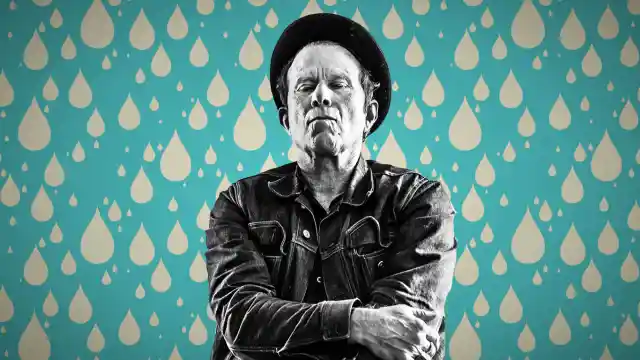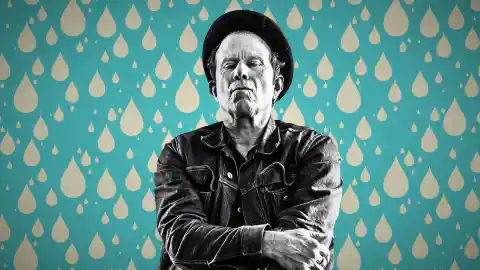 Everyone has a particular music artist they're quick to listen to amidst a malaise, and mine has always been Tom Waits. The 65-year old crooner has plenty of fun songs and a penchant sense for bizarre humor, but when he really lets his heart out then he touches on human frailty like few other working musicians. Now's a great time to look at the avant-garde crooner's most emotional work.
"Time" – Rain Dogs (1985). The emotional highlight on Rain Dogs (rightfully considered Waits' best album), "Time" is a prime example of how Waits can make a song that pulls your heartstrings, even if you're not sure what the heck he's talking about. It was around this time that Waits reached his zenith as an abstract lyricist ("Napolean is weeping in the carnival saloon/His invisible flanc is in the mirror"), but the minimalist presentation leads to a very emotional chorus. Hearing Waits sing "It's time, time, time that you love" is just one of those times that a song gets instantly ingrained in your memory.
"New Year's Eve" – Bad as Me (2011). The closing track on Tom Waits' most recent album is a heartwarming story track, rich with nostalgia and malaise. Carried by a carnivalesque sound that recalls his experimental period circa-the-80s, and including a line or two you might have heard in another song, "New Year's Eve" is a song that's familiarity is key to it's shine.
"Georgia Lee" – Mule Variations (1999). When Tom Waits talks about violence in his songs, it can range from pulpy ("Small Change"), to downright creepy ("Murder in the Red Barn"). Rarely, though, does the singer have a ballad about death that is as graceful and sorrowful as "Georgia Lee". Here, Waits recounts the tale of a young girl who went down the wrong path and paid for it with her life, and Waits' piano really communicates remorse. The heartbreaking chorus is one for the ages: "Why wasn't God watching?/Why wasn't God listening?/Why wasn't God there for Georgia Lee?
"That Feel" – Bone Machine (1992). Bone Machine can be seen as the most dreary and pessimistic album in Waits' oeuvre, but it's closing track is more likely to elicit tears of joy rather than sadness. It's a song that's every bit a Waits song as it reflects his personality with the sort of lyrics that justify Waits as the definitive neo-beatnik. "It always comes and finds you/It will always hear you cry/I cross my wooden leg/And I swear on my glass eye." Aside from the humor though, it's a real heartfelt song about love and passion and how it's the one thing that really matters. To take a quote from Waits himself, "That Feel" is a song that will leave you with a sense that is "harder to get rid of than tattoos".
"Take it With Me When I Go" – Mule Variations (1999). Simply put, this is the song I want played at my funeral. Tom Waits plays the role of an old man looking back lavishly on his life, and his love. The gentle piano gives the song a real emotional factor, and Tom Waits' broken voice sounds more transfixing than ever here. Like most of Waits songs, it's completely subjective as to whether the material in the song lyrics is factual (I don't think he ever lived on Coney Island), but you can tell that the emotion comes from a place that is all too real. Probably the most sincere and beautiful song of his entire catalog: "In a land there's a town/And in that town there's a house/And in that house there's a woman/And in that woman there's a heart I love/ I'm gonna take it with me when I go."