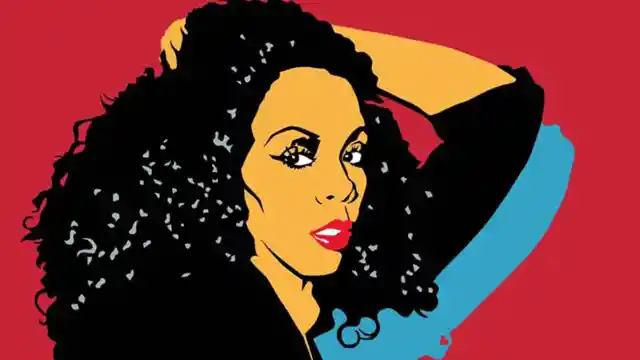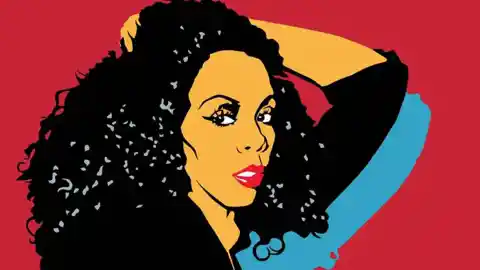 Ok, I'll admit it, I was a closet disco fan and have been since the late 1970's. Although I came out in the early 1980s, I was dancing to new wave with a little disco mixed in. The first time I heard Bronski Beat's version of the Donna Summer song, "I Feel Love" and Q-Feel's "Dancing in Heaven," I could no longer deny my desire; I was a disco fan and no intervention could cure me.
Number Ten: Giorgio Moroder. If you've never heard of Giorgio Moroder, don't feel bad. The Italian-based producer-performer has launched several careers and has produced some of the top artists as Donna Summer, David Bowie, Blondie and Kylie Minogue. Moroder has been credited with introducing the synth to disco. He co-wrote Summers' "I Feel Love," which has been covered and sampled numerous times. Throughout his illustrious career, he has been celebrated in his native country with albums such as From Here to Eternity and E=MC2 on which he pushed the boundaries of dance music. Moroder has received three Academy Awards for his work on soundtracks. In addition, the producer has carried home four Grammy Awards. His latest single came out in 2015. The disc is entitled 74 is the New 24, and the single is dub-heavy with a techno groove.
Number Nine: Sylvester. Sylvester was predominantly successful in the gay clubs and for a good reason – he was a flamboyant cross-dresser. But far before he would become known as the "Queen of Disco," he sang in the church choir, but at that time, homosexuality was frowned upon, and Sylvester left to join the group called The Disquotays. After that fell apart, Sylvester soon found his way to San Francisco where he joined the Cockettes. Sylvester wanted to be more than a novelty act and left the group in '73 to form Sylvester and his Hot Band. The band recorded two albums, but with lack of commercial success, Sylvester left the band in '74 to pursue a solo career.
While his self-titled debut went unnoticed, his second release Step ll would find some chart success with the singles "You Make Me Feel (Mighty Real)" and "Dance (Disco Heat)." Now considered mainstream, Sylvester would open for Chaka Kahn and the Commodores. After signing to Megatone Records, he released All I Need on which the track, "Do Ya Wanna Funk," was found. The single would find worldwide acclaim and became a staple in gay clubs on both sides of the water.
While he would go on to release three more albums, they could not top the success of "Funk." In 1988, after a long struggle with HIV, Sylvester died in his sleep, but left a legacy and other artists such as RuPaul, Dana International and Boy George to follow in his footsteps.
Number Eight: Barry White. If you were trying to score in the 1970's, you were sure to get at least to second base by putting a Barry White album on the turn table. His deep baritone voice was the product of many sensual nights. While White was more of a soul singer, when disco hit, he was all over it. He began his career as a producer and arranger with the girl group Love Unlimited and wrote, produced and arrange the hit, Walking in the Rain With the One I Love, which charted reasonably well.
White embarked on a solo career and had success with his first recording, I've Got So Much to Give, which included the Billboard number one track, "I'm Gonna Love You Just a Little Bit More Baby." Subsequent singles got similar attention such as "Never, Never Gonna Give Up on Ya," "You're My First, the Last, My Everything," and "Let the Music Play." The Love Unlimited Orchestra was created by White in 1973, which enjoyed a hit with "Love's Theme," which went to number one on Billboard. The song is credited with starting the disco era. Barry White has received three Grammy awards, has had 106 gold albums, 41 platinum albums, and has sold an estimated one hundred million records.
Number Seven: Chic. Brainchild of guitarist Nile Rogers and Bernard Edwards, Chic had a string of hits during the late '70's. With a funk backdrop, the group produced danceable tracks that were a bit more sophisticated than other disco acts of the time. The first being "Dance, Dance, Dance," which peaked at number six on both the R&B and pop charts. This was followed by "Everybody Dance," and while it wasn't a "hit," it was featured on several soundtracks and has been sampled by several artists including Manic Street Preachers.
The band struck gold with the 1979 release "Le Freak" as Billboard ranked it at number three in their best songs of '79. The band scored the number one spot again with "Good Times." Rogers didn't enjoy being pigeonholed in with one creative outlet and would go on to produce artists such as Diana Ross, David Bowie, Duran Duran and Madonna.
Nile Rogers was honored for his songs "We are Family" and "He's the Greatest Dancer" performed by Sister Sledge at the Essence Festival in 2014. Rumor has it that the band is in the studio recording a new disc, and the first single "I'll Be There" is slotted for release next month.
Number Six: Kool & the Gang. There were several soul artists who transitioned to disco in the mid '70's. Diana Ross, Marvin Gaye and even Barbra Streisand all tipped their toes in the disco pool, but none quite as successfully as Kool & the Gang. Long before disco, the band formed in 1964 by brothers Robert and Ronald Bell as the Jazziacs, they began their recording career as jazz purest.
Throughout their long career, the band went through several incarnations including a funk and soul period which was akin to James Brown and the Fabulous Flames. While it would take nearly ten years, the band finally broke into the mainstream with the 1973 release of Wild and Peaceful which housed the hits "Funky Stuff" and "Jungle Boogie." They would offer up two more funk styled albums before going into full on disco mode. Open Sesame was well received and the title track made the cut for the Saturday Night Fever soundtrack.
The addition of new lead singer James Taylor would prove to be pivotal as Ladies Night yielded two top tens, the title track and "Too Hot" and would go on to be the group's first platinum album. From there on out, there was no stopping them as they churned out hit after hit as "Big Fun," "Celebration," "Joanna,"Get Down on It" and "Cherish" all charted in the top twenty. To date, Kool and the Gang have sold 70 million records. While the hits have dried up, the band continues to tour the world.
Number Five: Village People. Probably known best for their onstage costumes, the Village People formed at the beginning of the disco movement in 1977. While the group's target audience was gay culture, they ended up with mainstream success. As a creation of French music composer Jacques Morali, the band were to have several hit records during the hey day of disco music. While their self-titled debut did contain the minor hit, "San Francisco (You've Got Me), it didn't chart in the US. The next two albums put the Village People on the map. Macho Man gave the group two hit singles, the title track and "Key West."
The next project featured their biggest and most enduring hit "Y.M.C.A. which sold over 10 million copies. Their follow-up, Go West, was another hit for the singing group with the tracks "In The Navy" and "Go West." The genius of the band was that they inserted gay culture into mainstream radio. For example, Crusin' is slang for men seeking men to have sex with. The Y.M.C.A was notorious for their bath houses in which men could hook up. But nobody outside of the gay community knew what the underlying meanings for the songs were about and didn't catch on for years. While the group hasn't recorded since 1985 and have gone through countless lineups, they still tour the world and have opened for gay icon Cher.
Number Four: Michael Jackson. Even though Michael Jackson was a baby when he started with the Jackson 5, he reinvented himself (in more than one way one over the years) in 1979 with his solo effort, Off the Wall. It would be his departure from the other four. With heavily danceable tracks such as "Don't Stop Til' You a get Enough," "Working Day and Night" and "Burn This Disco Out," the album established Jackson as a solo artist.
With Quincy Jones as producer, Jackson did songs written by Paul McCartney ("Girlfriend") and Stevie Wonder ("I Can't Help It"). He also incorporated the ballad, "She's Out of My Life," which was a top ten hit for the gifted singer. Although it took home a Grammy, it wasn't the one he wanted and vowed that would never happen again. Disco was declining towards the end of the 1970's, but Jackson wasn't quite ready to let it go and went on to record his masterpiece Thriller, and we all know where that record took him.
Number Three: KC and the Sunshine Band. Henry Wayne Casey formed the Sunshine Band in 1973. Originally called the Junkanoo band, the first singles didn't make a bleep on the charts in the US. Overseas was a different story as "Queen of Clubs" peaked at number seven on the UK charts and a tour soon followed. However, with a buzz surrounding the band, their self-titled debut would go on to 8 times platinum with hits such as "That's the Way (I Like It)" and "Get Down Tonight."
The band's third effort was also a monster. Part 3 contained such classic hits as "I'm Your Boogie Man" and "(Shake, Shake, Shake) Shake Your Booty." They had one hit left in them with "Keep it Coming," but with disco balls losing their sparkle and new wave growing in popularity, the band's status was declining.
The group would still find moderate success in the UK, but the US market found them hitless and in 1985, they disbanded. However, they did reform with a new lineup, and while they are now considered a novelty act, KC and the Sunshine band still put on one of the hottest shows in town.
Number Two: The Bee Gees. A few rock 'n rollers have tried their hand at disco: the Rolling Stones ("Miss You") and Rod Stewart ("Do Ya Think I'm Sexy"), but were ultimately laughed at. However, the Bee Gees were transitioning their way in that direction long before they went all out disco with the singles "Jive Talking" and "Nights on Broadway." With the release of Children of the World, the Gibb brothers made a disco statement with the single "You Should Be Dancing."
The Bee Gees would become superstars with their next project when they teamed up with producer Robert Stigwoog to record for the film Saturday Night Fever. The brothers would have four number one singles from the soundtrack: "How Deep is Your Love" " Staying Alive," and "Night Fever." In addition, they wrote "If I Can't Have You," which was performed by Yvonne Elliman.
That year, the Bee Gees swept the Grammys. While the album went on to be the forth biggest selling records of all time, the brothers would continue to ride the disco wave with Spirits Having Flown, with the number one hits "Too Much Heaven," "Tragedy" and "Love You Inside Out." Knowing when to stop, the Bee Gees saw the popularity of disco declining and began a new chapter in their career.
Number One: Donna Summer. Despite holding the same title as Sylvester, "The Queen of Disco," Donna Summer was truly the Queen. The five-time Grammy winner would go on to chart three albums at the number one spot in a row. In 1974, she met producer Giorgio Moroder who was experimenting with synth dance instead of using musicians. Her first album, Lady of the Night, was a minor success overseas, but not in the US. Teaming up with Giorgio again, he had written a song called "Love to Love You Baby." Summer's vocals were perfect for the tune. It was to become the first disco album to be released in an extended mix. It went platinum selling over million copies.
Though there was some controversy about the moaning in the song (some said she pleasures herself during the recording) and was banned from many radio stations, only added to the popularity. Summer then recorded another Moroder-penned song, "I Feel Love," in 1977 from the concept album, I Remember Yesterday. While synthesized music wasn't an entirely new concept, the track laid the groundwork for techno with its pulsating beat. David Bowie commented that it was like hearing the future. The song became a gay anthem in addition to mainstream success.
She would go on to release chart toppers, but one album stood on its own. Bad Girls went platinum, thanks to the title track and "Hot Stuff." Summer would give the country ballad "MacArthur Park" a disco makeover in 1978, and her appearance in the film Thank God It's Friday spawned another hit, "Last Dance," for the diva. With the new decade, disco was fading in popularity and Summer would have to reinvent herself. The Queen of Disco was taken from us in 2012 by lung cancer, but her legacy lives on.