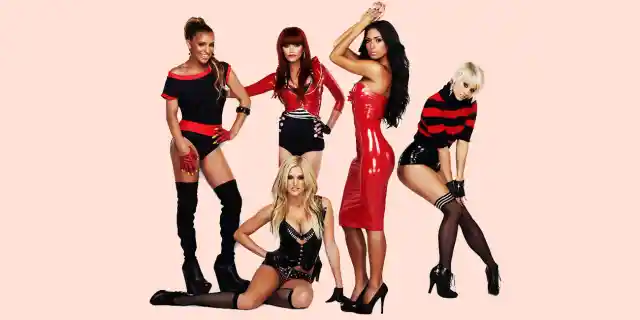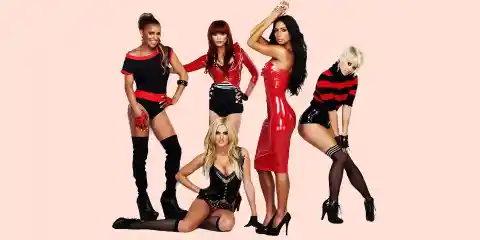 Welcome to part two of our list. The Pussycat Dolls are famous for their hit singles worldwide. In part one of our article, we told you 8 things you probably didn't know about them. Here is a list of seven more. We saved the best for last!
Number Seven: The Pussycat Dolls Were Co-Founded By Christina Applegate
The Married With Children star co-founded the original Burlesque group in her garage. Christina also toured with the group as a performer when they were touring as a Burlesque Troupe. She continued to emcee for the group until the Roxy in 2002.
Number Six: Britney Spears Was Removed From Their Video
Britney Spears got all dolled up for the groups "When I Grow Up" music video but unfortunately, her clip was cut out from the final release. The girls stated their disappointment citing it was a time issue.
Number Five: Their Single 'Stickwitu' Was Nominated For a Grammy
In 2005, the single "Stickwitu" was nominated for Best Pop Performance by a Duo or Group at the 49th Annual Grammy Awards. It did not win that year.
Number Four: Lady Gaga Toured With PCD
On the Doll Domination tour. Lady Gaga toured all over Europe with The Pussycat Dolls. The collaboration kicked off in Ireland and included legs in New Zealand and Oceania. This subsequently became the PCD last tour.
Number Three: They Won Best Dance Video
The Pussycat dolls song "When I Grow Up" was nominated in five different categories and ended up winning the 2008 MTV Video Music Awards.
Number Two: The Group Dismantled Before Nicole's Solo Career
There were numerous rumors of the reasons that PCD broke up. The top being that Nicole Scherzinger was at fault for her "Diva" like behavior. Although one by one every member other than Nicole left the band starting in January of 2010.
Number One: They Might Be Getting Back Together
According to co-founder, Robin Antin she has been in talks with all eight members of the original group for a possible reunion, which will include lead singer Nicole Scherzinger. Thank you for reading our list. Stay tuned to other great lists on PPcorn.