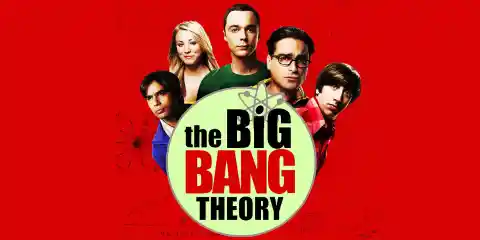 The Big Bang Theory has been bringing little bits of nerd culture into homes across the United States weekly for nine seasons. Starring Jim Parsons as genius Sheldon Cooper and Johnny Galecki as the nervous but loveable Leonard Hofstader, the show revolves around the relationships of the two main characters, as well as the relationships of their friends Howard Wolowitz (Simon Helberg), Raj Koothrappali (Kunal Nayyar) and Penny (Kaley Cuoco), as well as their wives/girlfriends Bernadette (Melissa Rauch) and Amy Farrah Fowler (Mayim Bialik). With excellent writing, the characters become deeper and more complex every season. It is no wonder that the show has been picked up for syndication, as well as distributed in countries all over the world. Read on to find out more about the show, and keep an eye out for part two, coming soon.
Number Fifteen: The Cast Are Actually Friends. Both on screen and off, the cast members of The Big Bang Theory get along really well. They often share photos of themselves on Instagram hanging out between scenes, as well as supporting each other's endeavors outside of the show.
Number Fourteen: Mayim Bialik is an Actual Scientist. After playing Blossom on the 90s show of the same name for five seasons, Bialik went to college at UCLA, earning a Bachelor of Science in neuroscience, Hebrew studies and Jewish studies. In 2007, she received a doctorate in neuroscience from the same institution.
Number Thirteen: There Were Two Pilots. When the first pilot for The Big Bang Theory was brought before test audiences, as well as the creative heads at CBS, the show flopped. The only redeeming quality was the relationship between Sheldon and Leonard (Jim Parsons and Johnny Galecki, respectively). After shooting another pilot with the current cast, the show was picked up for 13 episodes. It has now been on for nine seasons.
Number Twelve: Barenaked Ladies Wrote the Show's Theme Song. Fans of Barenaked Ladies, show creators Chuck Lorre and Bill Prady specifically asked the band to write a song for the show. Current lead singer Ed Robinson was weary of doing it at first, but after learning that he was the only one asked, agreed to do it.
Number Eleven: It's Practically a Rosanne Reunion. While Galecki, who played David on Rosanne, is one of the main characters on The Big Bang Theory, some of his former Rosanne cast mates have reoccurring roles on the show as well. Laurie Metcalf (Jackie) plays Sheldon's mother in a number of episodes while Sara Gilbert (Darlene) plays Leonard's on-again-off-again love interest in the first few seasons of the show.
Number Ten: There are Famous Guest Stars. Besides the appearances from Rosanne actors past, The Big Bang Theory has had many notable guest stars. As far as scientists go, Bill Nye, Stephen Hawking and Neil deGrasse Tyson have all made cameos at one time or another. Pop culture cameos include Sheldon's idol turned nemesis Wil Wheaton, Nathan Fillion and Leonard Nimoy. Bob Newhart has also made a few appearances in the role of Professor Proton.
Number Nine: Bazinga! Sheldon's catchphrase actually came from a running gag within the show's writer's room. Former writer Stephen Engel invented the word and used it when he pranked the other writers, such as when he taped together a half-eaten grapefruit. Everyone thought it was so funny that they began using it in the show. Look for part two of our list of 15 interesting facts about The Big Bang Theory, coming soon.