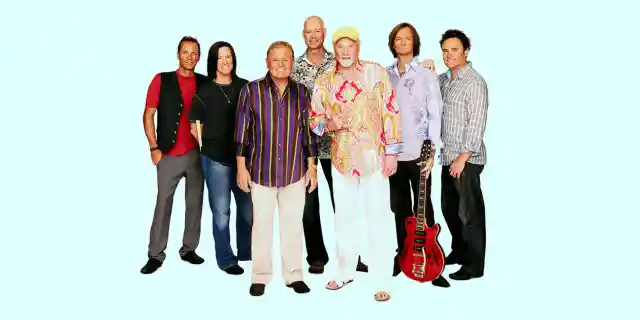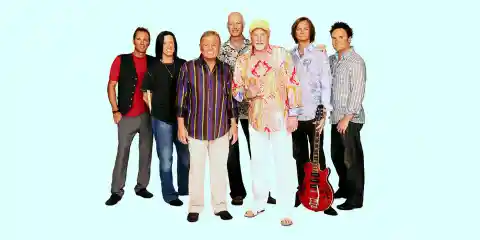 The Beach Boys are one of the most iconic boy groups of all time. Formed in 1961, the group is still performing, despite the fact that some members have changed over the years. Here, we present our list of 15 facts you probably didn't know about The Beach Boys.
Number Fifteen: Dennis Wilson Was Related to His Sixth Wife
It's true. The drummer married the illegitimate daughter of Mike Love, who was both his band-mate and his cousin.
Number Fourteen: They Had an Interesting Connection to George Benson
Brian Wilson's psychotherapist was named Dr. Eugene Landy. Interestingly, Landy managed jazz guitarist George Benson for a brief period of time. Speaking of Eugene Landy…
Number Thirteen: Brian Wilson Once Pursued Psychotherapy From Richard Simmons
As an alternative to Dr. Eugene Landy, Wilson thought Richard Simmons, being the diet and exercise guru he was at the time. It was an acceptable choice.
Number Twelve: Dennis Wilson Lived With Charles Manson
For a brief period of time in 1968, Wilson lived with Charles Manson and company in his Sunset Boulevard home. They lived together for spring and summer that year.
Number Eleven: They Recorded With Manson
The Beach Boys actually recorded Manson's song, "Cease to Exist," on the B-side of their single, "Bluebirds Over the Mountain." They recorded the song as "Never Learn Not to Love," and it was recorded in 1968. The original lyrics of the song are quite morbid.
Number Ten: Two Members Had to Get a Restraining Order Against Each Other
At one time, Mike Love and Dennis Wilson were so at odds with each other that they both had to get a mutual restraining order. The two have a long and troubled history together.
Number Nine: Brian's Girlfriend Claimed She Was Framed for Cocaine Possession
Wilson's girlfriend, who was African-American, claimed that his bandmates had the drugs planted in her bags as a result of them being unaccepting of her relationship with Wilson. She ended up pleading no contest to the charges of cocaine possession against her.
Number Eight: Brian Wilson Was Deaf in One Ear
Though he was an extremely talented musician and singer, Wilson was actually deaf in one ear. He, thus, could not hear in stereo.
Number Seven: One Exec Was Fired After Capturing Brian Wilson's Soul
Wilson was with the label Brother Records at the time when a label executive decided to paint his portrait. However, that executive ended up quitting under duress once Wilson convinced himself that the portrait "captured" his soul.
Number Six: They Orchestrated the Relationship Between Captain and Tennille
In the early 1970s, The Beach Boys hired Daryl Dragon as a part-time keyboard player. In 1971, Captain Keyboard, as Dragon was called, met Toni Tennille. The two worked together on a play before joining The Beach Boys together.
Number Five: They Made One of the Most Influential Albums of All Time
Even today, The Beach Boys' album, Pet Sounds, is considered to be one of the best rock albums of all time. Paul McCartney of The Beatles has even said the album influenced their music when it was released.
Number Four: They Were Not Always The Beach Boys
Before they were The Beach Boys, the group called themselves the Pendletones. They almost went by Carl and the Passions, or Kenny and the Cadets, as well.
Number Three: Brian Wilson Had to Take His Driving Test Five Times
Wilson took five tried to finally get his license. Apparently, he could not stop fiddling with the radio dial and became distracted from driving.
Number Two: They Played Their First Big Gig in 1961
Taking place at the Ritchie Valens Memorial Dance. The Beach Boys performed their first big gig on New Year's Eve of 1961.
Number One: They Were Fined
The Beach Boys were fined by their manager for a number of behaviors. They allegedly each had to pay $100 for cussing, and they would have to pay $50 every time they hung out with a girl.