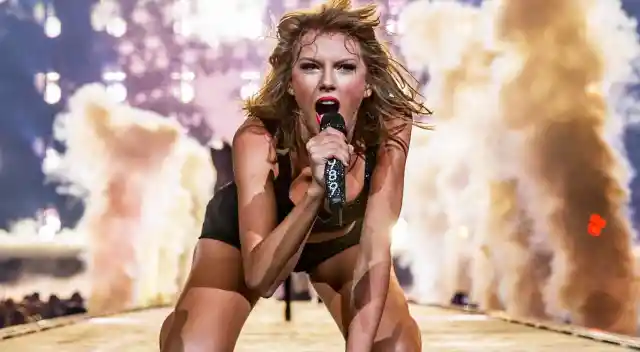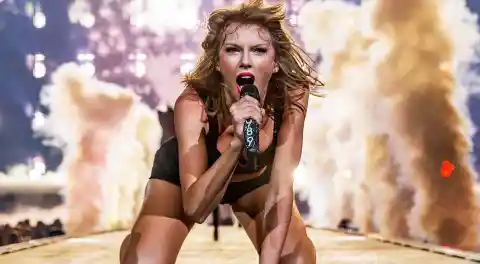 There's no doubt that, over the past year, country singer-songwriter turned international pop superstar Taylor Swift has achieved immense success, more than many people ever though possible. In November of 2014, Swift released her fifth studio album titled 1989 (after the year in which she was born), claiming that it was her first official "pop" record. Selling 1.287 million copies in its first week alone, 1989 instantly became an anthemic pop album that could be heard in households all around the world.
Last week, I was privileged enough to attend Taylor Swift's 'The 1989 World Tour' as it made a stop at Petco Park in San Diego. To keep it short and sweet, I was absolutely blown away by the full-on production Taylor Swift created with this concert tour. There were several different elements to Swift's show, including a catwalk, a raised stage that moved around the arena, and fun video diary clips played throughout the entire show. However, one of my favorite elements was the light-up bracelets that were taped to the back of every seat in the arena. During the show, audience members wore these wristbands, which flashed in sync with each other during different parts of each song and added to the vibrant atmosphere in the venue.
In my eyes, Taylor's setlist couldn't have been more perfect either. Swift wowed the crowd with almost EVERY track from 1989, as well as some of her classic hits like "Love Story," "I Knew You Were Trouble," and "We Are Never Ever Getting Back Together." At the end of the night, I couldn't help but think that Taylor Swift hit the nail on the head when deciding which songs to include on her setlist for this tour. Even better, Taylor's show was a whopping two and a half hours long, just as she promised from the beginning of the night. Throughout these two and a half hours, Taylor owned the stage and made every moment count. She worked extremely hard, singing, dancing, and even performing choreography that matched the themes of some of her songs. Overall, I highly commend Swift for truly making an effort to ensure that her fans' tickets were well worth the money.
One of Taylor's signature tour trademarks is that she brings a few of her celebrity friends onstage to make a cameo appearance on each night of the tour. At the concert I attended, I lucked out with undeniably some of the best celebrity guests on the entire tour. First, Taylor joined pop sensation OMI onstage, and the duo performed his mega-hit track, "Cheerleader." The crowd went absolutely wild and sang along the entire time. Then, Swift brought out one of my childhood favorites, rockstar Avril Lavigne, and the pair sang a duet of Lavigne's 2002 track, "Complicated." The show was absolutely incredible.
Setlist:
"Welcome to New York"
"New Romantics"
"Blank Space"
"I Knew You Were Trouble"
"I Wish You Would"
"How You Get the Girl"
"I Know Places"
"All You Had to Do Was Stay"
"You Are In Love"
"Clean"
"Love Story"
"Style"
"This Love"
"Bad Blood"
"We Are Never Ever Getting Back Together"
"Enchanted" / "Wildest Dreams"
"Out of the Woods"
"Shake It Off"