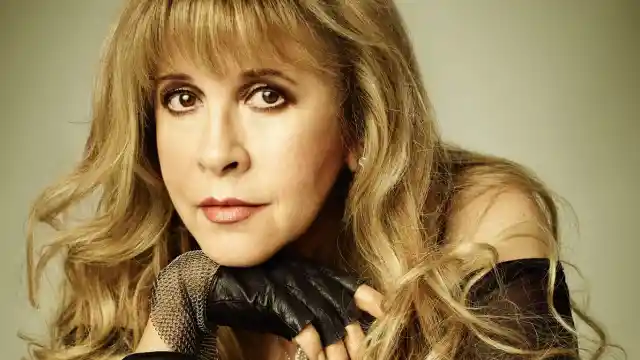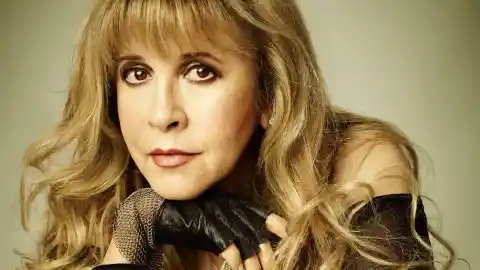 We already brought you part one of our list of 15 things you probably did not know about Stevie Nicks, and now we're back with part two! Check out eight more fascinating facts about the singer and Fleetwood Mac member that you definitely (probably) did not know below. You might be surprised by what you find out!
Number Eight: She Hangs Jewelry on Statues. Nicks hangs her most important jewelry on a goddess statue in her bathroom at home. She also puts her rings on a chain, and she insists that when you put rings on a chain "you will never, ever lose them."
Number Seven: She Supported Christine McVie Leaving Fleetwood Mac in 1998. Nicks says that she understood what McVie was going through when she quit Fleetwood Mac in 1998. Nicks and McVie were best friends, so Nicks thoroughly understood the pain that McVie was experiencing at the time.
Number Six: She Knows the Moment She Became a Drug Addict. Nicks says that the moment she became a drug addict was when she began buying her own cocaine. She said, "When you're just using other people's drugs, you're not really doing it, but as soon as you start buying it, you're doing it."
Number Five: She Loves Luxury Fabrics. Nicks is incredibly sensitive to the touch, so everything she wears needs to feel good on her skin. She wears a lot of velvet and silk because of this.
Number Four: She Considers Her Affair With Mick Fleetwood an Accident. Nicks has said that her year-long affair with Mick Fleetwood "never shoulda happened." She says that both of them knew it should never have happened from the beginning. She did not want to be the woman who broke up another man's marriage.
Number Three: She Has a Diverse Taste in Television. Nicks has stated that she likes many television shows, including American Horror Story, Million Dollar Listing, and NCIS, among others.
Number Two: She Uses Scarves for Interior Design. Nicks brings scarves to her hotel rooms to drape over lamps if the lighting isn't good enough. She also used to use rainbow lightbulbs.
Number One: She Wants to Make a "Rhiannon" Movie. Nicks has several ambitious project ideas, including a "Rhiannon" movie and a cartoon based on the Buckingham Nicks song titled "Goldfish and the Ladybug." However, she says that those projects are not her priority right now.