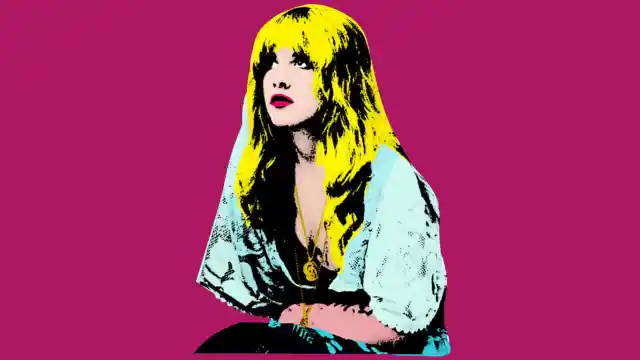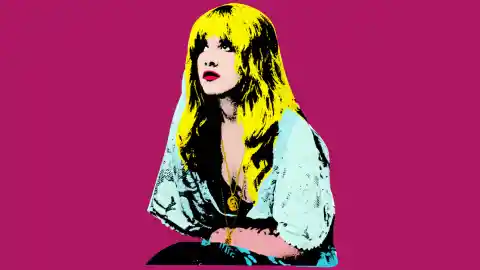 Stevie Nicks is most well-known for being part of the iconic band Fleetwood Mac, but she is a notable artist in her own right. Nicks may have been around the block a few times, but she continues to be one of the most relevant artists in the industry. However, despite the fact that Nicks has spent a considerable amount of time in the spotlight and under the scrutiny of the public eye, there are still some things that many people don't know. With that in mind, here we present our list of 15 things you probably didn't know about Stevie Nicks. Check out part one below, and stay tuned for part two, coming soon!
Number Fifteen: She Loves "Mabel Normand." Nicks' favorite song on 24-Karat Gold is "Mabel Normand." Nicks wrote the song about a silent movie star who abused cocaine and died as a result. Nicks had a close connection to the star because of her own struggles with cocaine.
Number Fourteen: She Did Weight Watchers. In a 2014 interview, Nicks revealed that she had been doing Weight Watchers to lose weight. She said that it works, although now the only thing she asks for in her dressing room is a plate of fruit.
Number Thirteen: She Loves Animal Crackers. Nicks says that animal crackers are her biggest weakness. In fact, she will sometimes ask someone to hide them if they are nearby.
Number Twelve: She Married Someone Out of Grief. One of Nicks' closest friends was Robin Snyder Anderson, who gave birth to her son and died of leukemia two days later. Nicks was grieving and ended up marrying Anderson's grieving husband so she could raise their son as her own. However, she later realized the mistake of marrying someone out of grief rather than love, and they divorced three months later.
Number Eleven: She Has a Bald Dog. Nicks adopted a 16-year-old Yorkshire terrier mix named Sulasmith and subsequently became concerned when she noticed the dog's back was bald. Apparently, Sulasmith is part Chinese Crested, which are dogs that often have bald backs.
Number Ten: Her Dog Dresses in Cashmere. Nicks' longtime friend and backup singer is Sharon Celani, and every time Celani buys cashmere, she has the same piece replicated for Nicks' dog Sulasmith. Suffice to say that Sulasmith owns a lot of cashmere.
Number Nine: She Has a Special Chair. In 2003, Nicks bought a black leather massage chair that she takes with her everywhere.