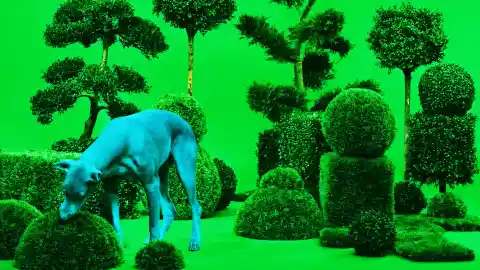 Snoop Dogg is a perennial elder statesman. In what can be perceived as his third major run in the music game, the man known to close ones as Calvin Broaddus has evolved over the years. He went from the misogynistic, west coast gangster that ruled with an iron fist as a part of Death Row Records to gradually mellowing out as Hip-Hop's favorite uncle to a lot of the younger generation. The shift is more personal than it is musical for him, wanting to be closer to his family and more in tune with his children who are now well into their teens. The days of Doggystyle are well behind him, but his knack for making good music has yet to waver and that's further exemplified with his latest album Bush.
For those that managed to follow Snoop's career up to this point, many could have seen an album full of penetrating funk and George Clinton influences would be present for the man who made "Gin & Juice". It was even clearer when his 2008 highlight "Sexual Eruption" became one of his most successful singles to date, consisting mostly of him singing in auto tune over a neo-Parliament space beat from Shawty Redd. It showcased Snoop's ability to experiment and exude his humor into different areas. This side of Snoop has only begun to scratch the surface over the past three years, when he had his Rastafarian alter ego Snoop Lion for the Reincarnated reggae album and later aligning with modern P-Funk extraordinaire Dam-Funk for 7 Days Of Funk. For once, Snoop stopped going towards the trends and started doing what he was destined to do.
Backed with production from Pharrell Williams, the pairing was just too perfect for the direction of this album. After all, it was Pharrell and Chad Hugo that gave Snoop his most successful single in "Drop It Like It's Hot" and the equally popular "Beautiful", though both have venture to more groovier sounds over the years. Pharrell is little more invigorated than before, a far cry from the mildly disappointing GIRL that was only remembered from a Despicable Me highlight and its album cover. He delivers some of his best sounds since his In My Mind and it is only expanded with additional vocals from Charlie Wilson. The latter is also feeling a third run of his own, elevating his presence for Tyler, The Creator and Kanye West.
Snoop figured out the perfect formula of making two-stepping music for couples who have been fans of his since 1993, all the while still offering the same content that made him popular to begin with. Bush is exactly what you think it is about depending on the perspective and definition. Sometimes it is both, like the illuminating intro "California Roll" where he serenades a woman into traveling across Los Angeles while rolling up and making love city wide. Sometimes it is blunt – pun intended – with "R U A Freak" (She DTF cuz she's down to feel…I'm just a squirrel trying to get a nut/You crack me up), further showing that despite age his wit is still sharper than most.
The guests on here are all timed in the right places, with a few surprises to boot. Stevie Wonder adds a harmonic touch on "California Roll" while James Fauntleroy brings in backing vocals, and George Clinton himself come through for "Peaches N Cream". Kendrick Lamar pays Snoop back on "I'm Ya Dogg" and T.I. goes as fast as he came on "Edibles", but it is Gwen Stefani that is the show stealer on "Run Away", bringing those riveting flashbacks of her "Hollaback Girl" solo run. Still it is Snoop, Pharrell, & Charlie's show and the growing trend of artists having a tight-knit crew of musicians crafting a project is becoming cool again.
To call this an album for the old-timers is a shady and unfulfilling comment at best. It definitely is for the summertime and dances with a significant other out in the sun or just lounging in the warm night sky. It is the first true album for this weather and Snoop Dogg found more longevity as a singer and psychedelic rapper. I wouldn't mind 20 more years of Snoop albums full of summertime anthems and completely reinventing himself as the successor of George Clinton. All there's left is full collaborations with Madlib and Flying Lotus to feed the selfishness of music fans' hearts.