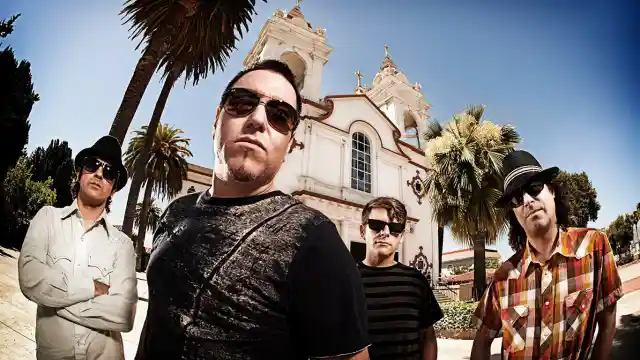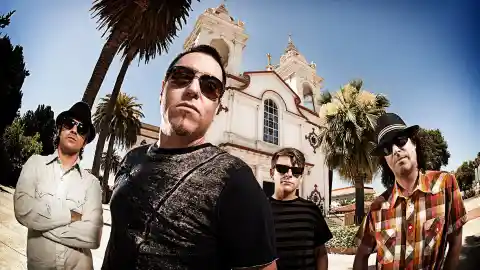 The attendees at Smash Mouth's set at Summerfest showed the band a lot of love. The band performed on the Miller Lite Oasis Stage on July 5th at 10:00pm (Central standard time). Opening with one of their most successful hits "Can't Get Enough of You Baby," was a great way to start the show. The energy throughout the night was pretty high, and even though the three drum solos by Jason Sutter kept the show entertaining- one drum solo would have been good enough.
Smash Mouth's setlist also included "Getaway Car." "Then the Morning Comes," "Why Can't We Be Friends" (War cover), "Come On Come On," and "Walkin' On the Sun." Steve Harwell continually stated how great the audience was, and I couldn't agree more- the audience was very involved in the band's entire set. It was obvious the attendees were waiting for Smash Mouth to perform their hit "All Star," so they could sing along and go crazy. Before the band played "All Star," they rocked out to The Kinks' "You Really Got Me" and Neil Diamond's "I'm a Believer." Just as Paul De Lisle began playing the first note of "All Star," attendees started running towards the stage, and it seems everyone was dancing and singing along.
The weirdest thing about Smash Mouth's show was seeing so many people dressed in Shrek attire. If you're wondering what the movie Shrek has to do with Smash Mouth…I'll enlighten you. Their song "All Star" was featured in the movie and on the film's soundtrack in 2001. Although the song was first released on the band's Astro Lounge (1999) project, a lot of people associate "All Star" with the movie Shrek. A lot of attendees at Summerfest wore Shrek ears during Smash Mouth's set, and I even saw a young woman who painted her face green. I honestly never knew Smash Mouth had so many loyal fans, and I also didn't know how influential "All Star" was until I went to Summerfest. Another faithful fan had a life-sized Shrek doll, which made its way on the Miller Lite Oasis Stage. Luckily, the fan was able to get the doll signed by Smash Mouth's Steve Harwell. Overall, Smash Mouth surprisingly put on an entertaining and energy-filled performance.